Entrepreneur Creates a Culture of Second Chances for Formerly Incarcerated Individuals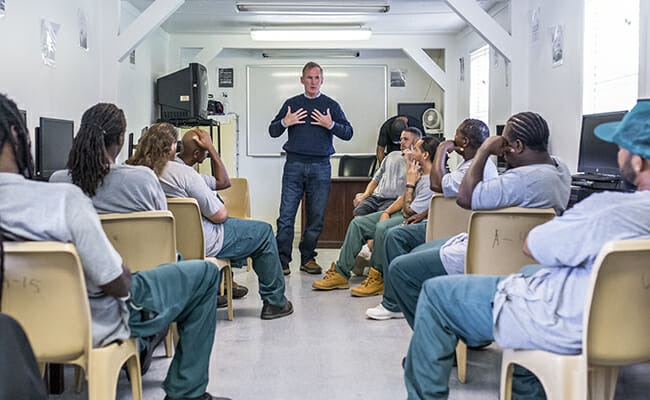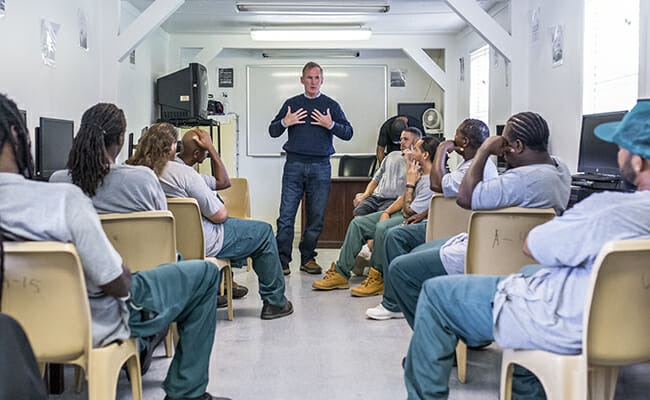 An entrepreneur from an early age, Brian Hamilton has worked alongside many creative business owners and understands the power and potential of a dream. So when he learned of the difficulties many inmates face in finding employment after their release from prison, Brian was determined to find a way to help them find a second chance.
Brian's first visit to a prison was in 1992, alongside his friend Rev. Robert J. Harris who frequently provided ministry services there. When he asked inmates what they wanted to do once they were released from prison, their answer was always the same: find a job. Brian couldn't help but think that finding a job would be extremely difficult with a criminal record. That is the reality faced by millions of inmates who are released every year and, according to Brian, this problem is not getting any better. Reflecting on his own experience as an entrepreneur, he thought, why don't we help them start businesses instead of trying to get a job?
With the help of Rev. Harris, Inmates to Entrepreneurs was born in 2008. The organization has assisted thousands of former inmates start their own business by providing free resources and mentorship opportunities. In addition to training inside prisons, they host eight-week courses for inmates at no charge after they are released from prison. A library of videos and tools are available to participants, offering important tips for starting a business.
One of the most important elements of Inmates to Entrepreneurs is its mentorship program. Entrepreneurs who are interested in helping those with a criminal background start their business can apply for a mentor position online. Volunteers go through a selection process, security clearance, and are able to lead mentees in various business-themed classes. According to Brian, around one-third of the mentors are formerly incarcerated individuals who have successfully completed the program themselves.
With these core program elements, Inmates to Entrepreneurs is helping to reduce the rate of recidivism in the United States, and assisting past inmates in finding financial stability and success. "People start businesses, we don't," said Brian, whose belief in the potential of former inmates – and the power of second chances – is giving them access to a brighter future.
Scott Jennings, a past participant and mentee in the Inmates to Entrepreneurs program, now serves as a board member for the organization – in addition to running a successful fitness assembly business. His story is a shining example of what can come out of believing in people's potential for good.
In addition to Inmates to Entrepreneurs, Brian also runs the Brian Hamilton Foundation, a nonprofit that opens the door to entrepreneurship for all Americans, regardless of background, age, race or dream. He knows the challenges many people face in breaking the socioeconomic circumstances into which they are born, and he wants to make entrepreneurship more accessible for everyone.
The next stop for Brian and Inmates to Entrepreneurs is their National Second Chances Conference in Atlanta. The event is open to anyone with a criminal record who is interested in learning how to start a business.
In all of his endeavors, Brian remains dedicated to guiding anyone with a dream on their own path to success. And through his leadership, he is helping people find empathy for and confidence in those who may often get overlooked.
"I think we need to set up a culture of second chances," Brian said. "People make mistakes, and if we give them a second chance, maybe they won't go back to prison. Let's be open to the idea that everyone can get better."
Want to make a difference in your community? Visit www.allforgood.org to find local opportunities to get involved.
Share this post