Esposas Militares Hispanas USA Armed Forces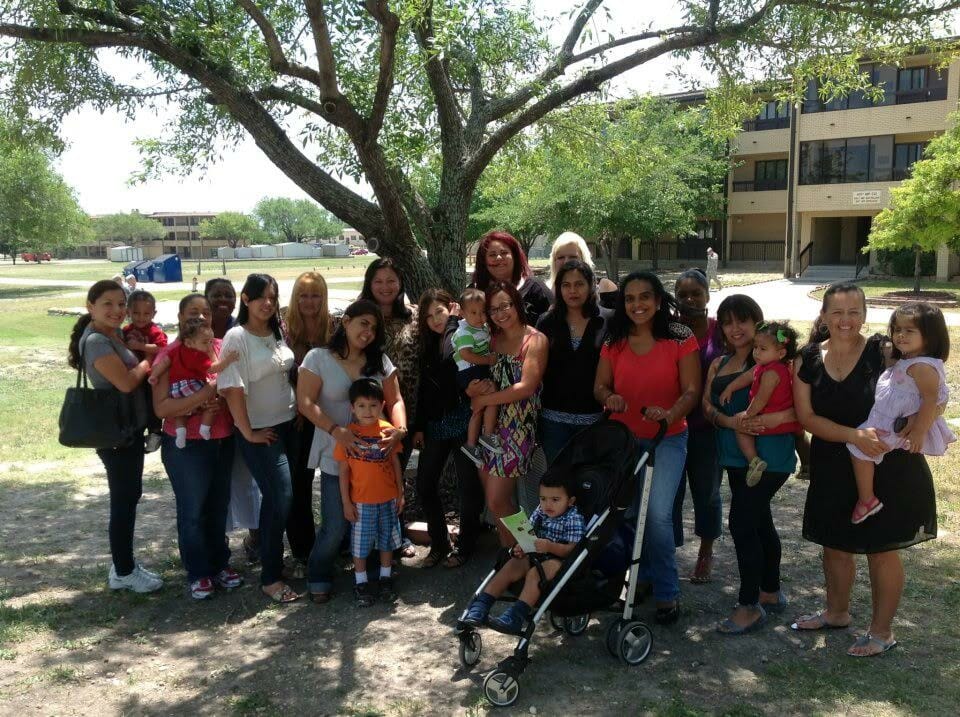 Being part of a tight-knit community can feel supportive, but if you can't communicate well with your neighbors, that closeness can turn quickly into isolation. That's the daily challenge Hispanic spouses of American military service members face.
To overcome that hurdle, Janet Sanchez founded Esposas Militares Hispanos (EMH), an online organization that offers services to Hispanic military spouses nationally and internationally. The group aims to help these spouses better assimilate into military life and take full advantage of what the military community has to offer.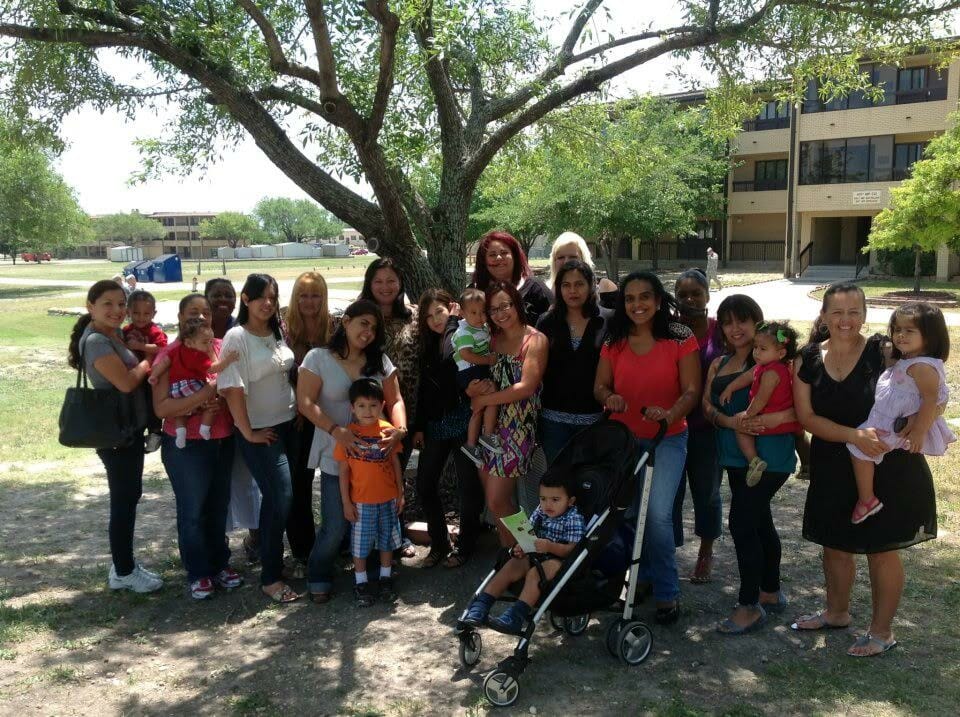 Members of Esposas Militares Hispanos
"As a Hispanic spouse, if you can't understand the language, you feel like you're not part of the community. The military community is very tight, and you feel retreated from the benefits and activities," Sanchez said. "We work to help them build a sense of belonging – it's an uplifting feeling."
In fact, she said, many spouses have worked with EMH to completely change their lives. One women worked with volunteers to secure a Department of Defense scholarship to complete her Master in Business Administration degree, and today she is an H&R Block branch manager and an expert in military taxes. Another woman volunteered through the organization to provide career guidance with the Military Spouse Corporate Career Network (MSCCN). She was so successful in helping spouses, MSCCN hired her.
Just as many members initially face a language barrier, EMH itself started from the beginning. Launched as a Facebook page in 2007, it started with 10 members and has grown to more than 7,000 both stateside and on international bases. Members have access to free online English classes, as well as assistance to finding free local classes. Help is also available to members who face domestic violence. Volunteers, who can sign up by sending Sanchez a message via Facebook, also help with resume writing and interview skills, and they guide members through applying for scholarships to improve education. In addition, services are available to help spouses learn about and understand military traditions.
"When I started the organization, I didn't realize how big the need was," Sanchez said. "But, today we serve as a hub for spouses who can come to us and feel comfortable."
If you're interested in finding opportunities to engage in your community through service, please check out All for Good for projects near you!
Share this post