Facing Personal Loss, She Found Meaning by Helping Others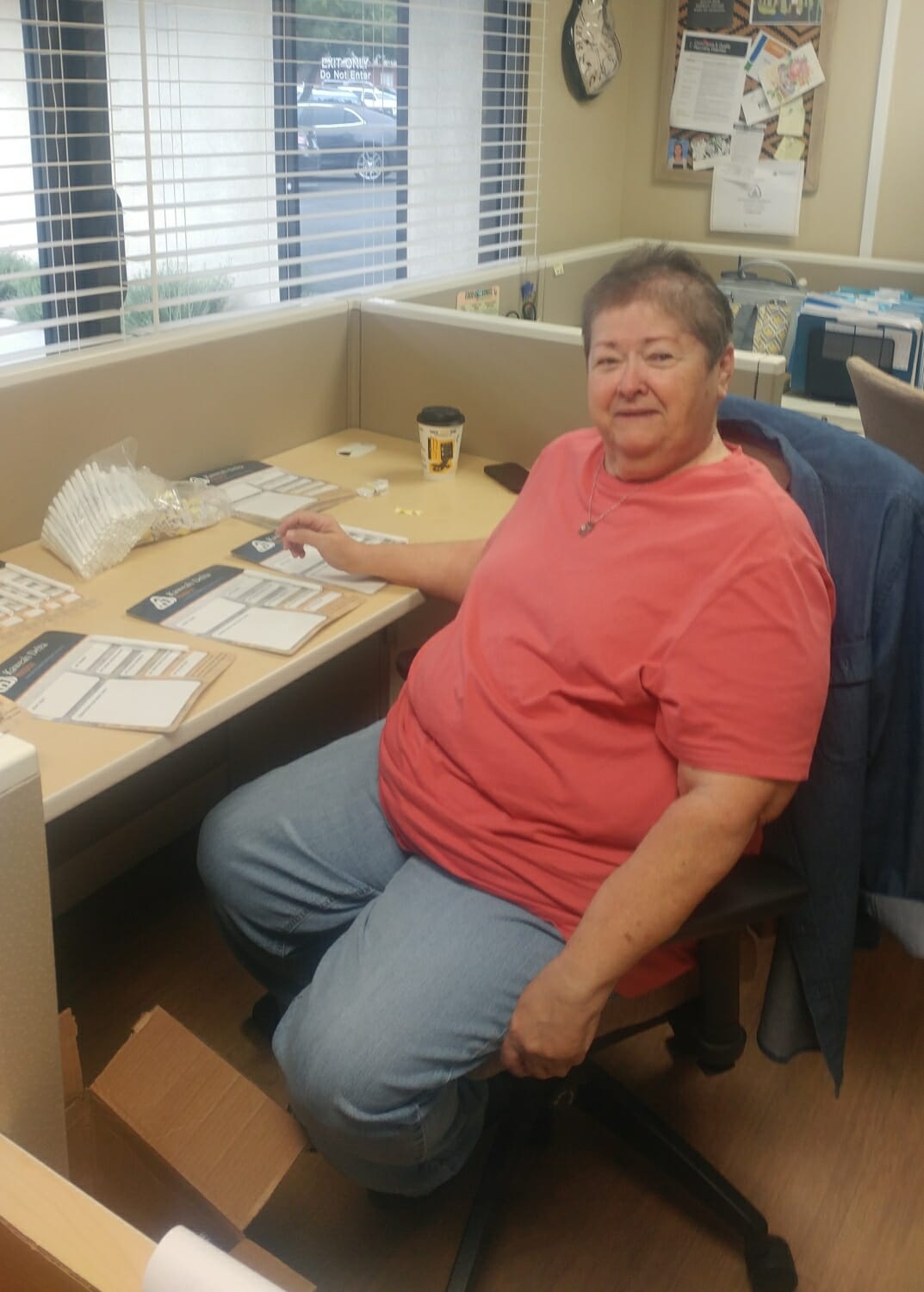 When Donna Davis lost her husband Ken after a sudden and brief illness, she felt adrift. The couple was together more than 30 years and her life was never going to be the same. Endless hours seemed to stretch ahead of her, until she made a decision. During her husband's illness, Donna had been moved by the empathic care he'd received from the staff and volunteers of Kaweah Delta Hospice near the couple's Visalia home. She decided to volunteer at the hospice, a way to both give back and give her life new meaning. Donna has volunteered close to 600 hours in the past three years, a commitment which has brought her new friends and a sense of gratitude that brings her joy.
Donna is committed to making a difference in her community and she is today's Daily Point of Light Award honorees. Points of Light spoke with her about her commitment to service.
What inspires you to volunteer?
I know what a difference hospice made to us when my husband was sick and dying. Everyone was so wonderful that after he died I decided I needed to give back. And it was a great decision on my part.
Describe your volunteer role.
I started off making bereavement calls to check on folks who had lost their loved ones. Then I was trained and assigned to patients, to visit them, just talk and visit. That is so rewarding. I also go into the office a few times a week, packing things that the RNs need to bring with them, doing filing, whatever is needed.
What is the most rewarding part of your work?
Getting to know my patients. They've got stories! Sometimes they are talkers; sometimes they just want somebody there with them. I have made so many special friends that will have a place in my heart forever. I have learned so much from them, and have such great memories or our times together. I feel very blessed.
What have you learned through your experiences as a volunteer?
I've learned how enriching volunteering can be. But more than that, I've learned how to enjoy life while you've got it, to be happy with what you have and not dwell on things you don't have. If you have a bucket list, do it now!
Are there any future partnerships, programs, or events that you are excited about?
Share this post