Father's Cancer Battle Inspires Alabama Teen to Raise Awareness for Colorectal Cancer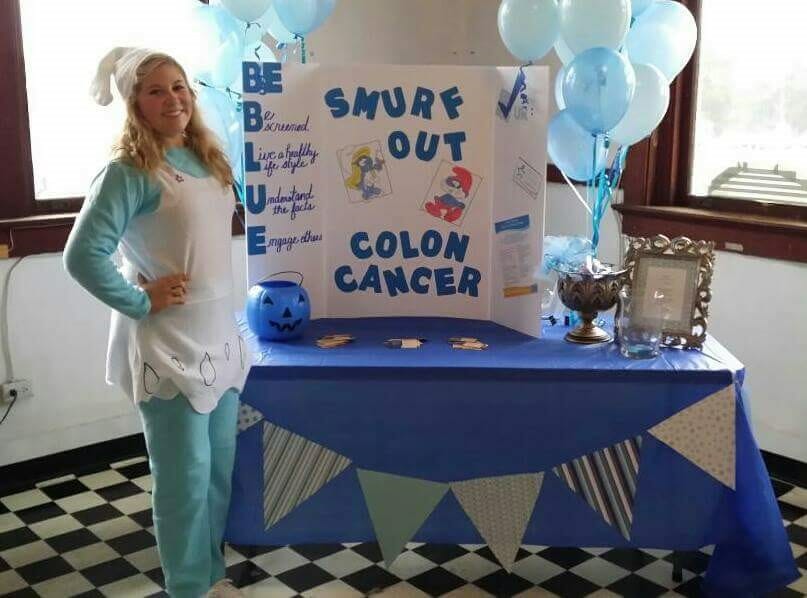 Merrill Ann Culverhouse was named for her father, Merrill. When the Opp, Alabama, man was diagnosed at age 43 with colorectal cancer in 2013, she was shaken to the core. But instead of giving in to her fears, Merrill Ann used the experience to become an advocate for families facing the same diagnosis. Ultimately, her dad was one of the lucky ones who beat cancer, and his fight inspired his daughter to give back.
What inspires you to volunteer?
My parents are both pharmacists and own a small hometown pharmacy. For the business to stay open there must be a pharmacist present. They contemplated selling their business after my dad's diagnosis. I saw how quickly my life could change in an instant — from having a stable home life to almost instantly having both parents unemployed and jobs gone. Thankfully pharmacists who had full time jobs elsewhere started working on their day off (many without pay) just so my parents could keep their business open. I knew then that I wanted to help others and that I too could serve others no matter my age or circumstances.
Describe your volunteer role.
I made the personal decision when my dad was diagnosed that I would not sit silently. I knew that I had a voice and though it might be small it could be heard. I volunteer by distributing cancer related materials to doctor's offices in my community. I also have lobbied in my state to have March declared Colon Cancer Awareness month and on Capitol Hill to increase awareness and funding for colon cancer. I also manage social media sites in which I post statistics and facts about colon cancer. I have come up with some creative ways to get my message across. One year I dressed up as Smurfette to "Smurf" out colon cancer at my town's trick-or-treat [event] at the Depot. I also have a yearly "Dress in Blue Day" in which my town dresses in blue to bring awareness to colon cancer.
Why is it important to you to support your community in this way?
Colon cancer is the second leading cause of death in America. However, if detected early it can be treated. It is so important that people have a good relationship with their doctor and get screened at the recommended age or earlier if they are having problems.
You are a young volunteer for this cause – is that an asset or does it not really figure in?
I think my age is an advantage. Colon cancer is being diagnosed at younger and younger ages. I think people will remember the 15-year-old that went to lobby on Capitol Hill. I think it is also important to remember that colon cancer has no specific age. It can happen to anyone.
What's been the most rewarding part of your work?
Meeting survivors or family members of loved ones who have died and have them thank me for taking a stand and trying to educate others about colon cancer
Are there any future partnerships, programs, or events that you are excited about?
I am partnering with Rumpshaker Inc., the only colon cancer non-profit in Alabama to get a colon cancer awareness vanity car tag for the state of Alabama, only the second state in the nation to do so. With the car tag there will be a permanent source of funding yearly that will go to families affected by colon cancer. I also am looking forward to March, which is Colon Cancer Awareness month. I will be going back to DC to lobby with Fight CRC for awareness and funds for colon cancer. I also will be working at the annual Rumpshaker 5k. My goal is that one day the color blue will be associated with colon cancer as the color pink is with breast cancer.
What do you want people to learn from your story?
You can make a difference, No matter your circumstances. Who would have thought that a small town girl from rural south Alabama would have an audience listen to her?
Do you want to make a difference in your community like Merrill Ann? Visit All For Good to find local volunteer opportunities.
Share this post