Feeding Community One Vegetable at a Time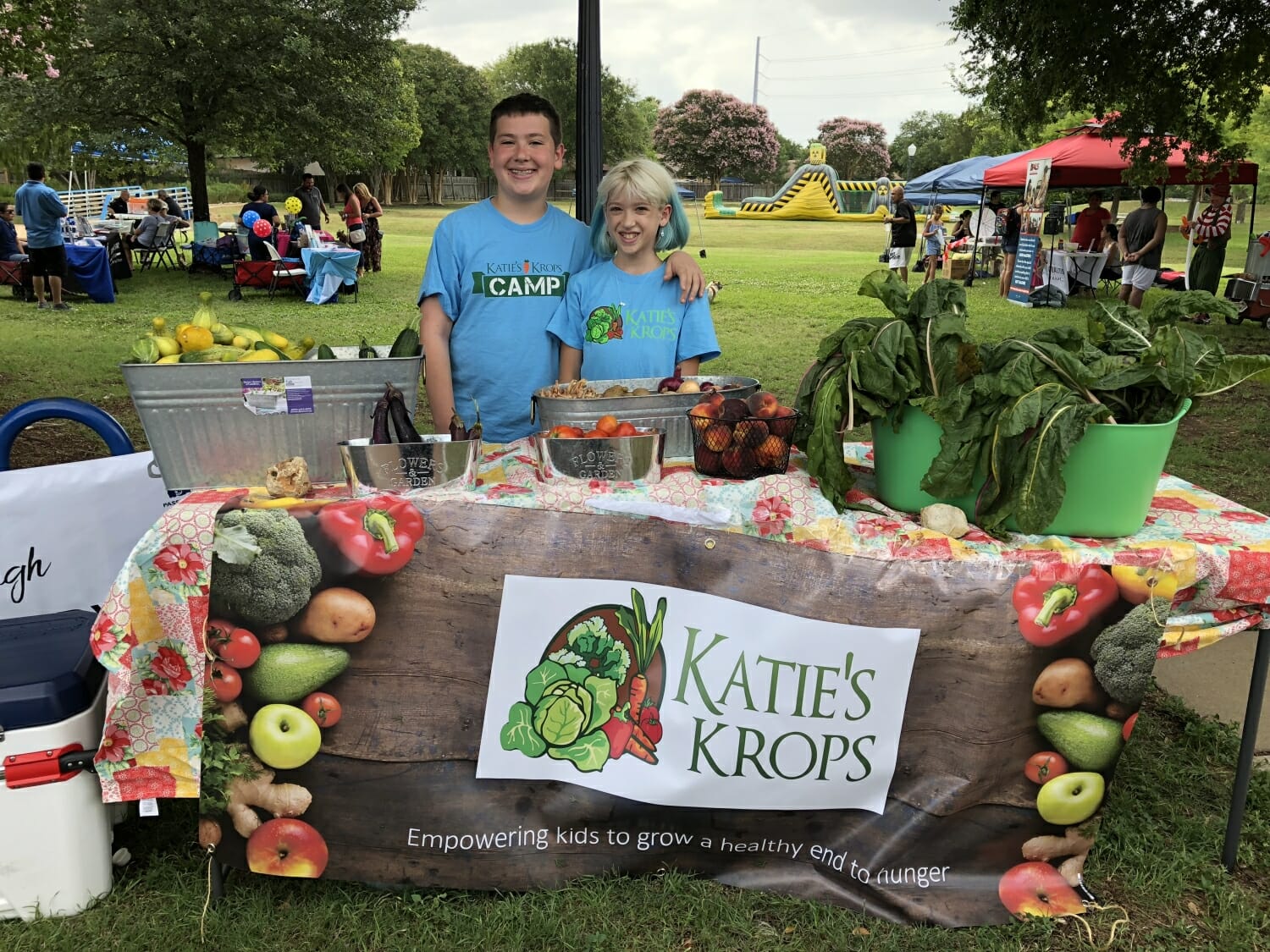 At the tender age of eight, Ian McKenna found out that one of his classmates didn't have meals at home, outside of school lunches. Moved by empathy beyond his years, Ian was inspired to make a difference by creating a Giving Garden to provide free produce to classmates facing food insecurity and hunger. Now 14, Ian has donated thousands of pounds of organic produce to those in need. He's also spearheaded community education programming, cooking demos and community dinners. Committed to leavening all giving with dignity and respect, Ian hosts pop up farmers markets in low income housing communities, empowering residents to make their own choices to help them feed their families.
Ian is committed to making a difference in his community and is today's Daily Point of Light Awardhonoree. Points of Light spoke with Ian about his commitment to service.
What inspires you to volunteer?
Knowing my classmates relied on school breakfast or lunch for nutrition really got me thinking about ways I could help them. I couldn't imagine coming to school hungry and trying to focus on learning so I took a leap and began my project. I am inspired by providing fresh produce to families in need by hosting pop up farmers markets in areas deemed food deserts. The interactions with my customers is so rewarding and they always appreciate that they are given choice in the donation process. It's always a good feeling to see how excited the people get when they receive fresh produce.
Describe your volunteer role.
I developed my initial project, which I called the 'Giving Garden', and served as the project lead. I invited friends, classmates, teachers and community members to assist in the building of my first garden. Additionally, I applied to become a Katie's Krops grower, which allows me to grow and donate 100 percent to hunger relief organizations or directly to families in need. I also serve on the Katie's Krops Youth Advisory Board, where I mentor other children working to end hunger. I spend about 10-12 hours per week between my Katie's Krops garden and the school gardens and hosting distribution events.
What has been the most rewarding part of your work?
The most rewarding part of my work is on produce distribution days. I love hearing stories from a person reminiscing about memories of a certain vegetable, or their family food history. I love seeing how excited someone gets when they see their favorite vegetable is available to them or when a child asks to try a new vegetable and likes it. I love knowing how all the work I've done is making a difference for a person facing hunger or food insecurity.
What have you learned through your experiences as a volunteer?
My experience has opened my eyes to a social justice issue I had no idea existed. Many people face hardships at some point for reasons beyond their control like a family facing catastrophic illness or natural disaster, a single parent struggling to make ends meet, elderly people on a fixed income or someone who's lost their job. We just don't know what others are going through and shouldn't judge them. Empathy and kindness are so important. I've learned to be empowered to take action so I can make a difference, but also how to inspire others and serve as a leader for other youth.
Are there any future partnerships, programs, or events that you are excited about?
I work with so many wonderful community partners and organizations, but I am really excited to continue in my role at Katie's Krops. It's such a rewarding experience and I love how much support I receive. I joined a new club at school this year and am hopeful that it will be a great partnership for teaching other students living in neighborhoods that are food deserts how to grow their food.
Why do you think it's important for others to give back?
I believe that giving back creates a strong sense of community and brings people from diverse backgrounds to work together for the greater good. It also creates a sense of ownership for those involved. At the schools where the children are actively involved in the garden projects, the program is more successful. Each act of kindness can inspire others to make a difference in their community. I also believe that giving back instills positive values in children so they can develop ideals and become future leaders.
What do you want people to learn from your story?
In the great words of Dr. Seuss, "A person's a person no matter how small." Everybody matters and anyone can make a difference. It doesn't mater how old you are. If you have a passion to make a difference, go ahead and try. You don't have to make a huge time commitment or spend a lot of money. You can do simple things like plant one extra plant when starting your garden so you can share extra produce with someone in need or donate fresh vegetables to a food pantry that rarely gets fresh food. One pound of food can make all the difference for a family who is struggling to put food on their table. You may think you're only providing a meal, but you're also providing hope and kindness.
Do you want to make a difference in your community like Ian? Visit All for Good for local volunteer opportunities.
Share this post