Financial Planner Volunteers to Help Impoverished Community Make Smart Money Decisions
Meet Daily Point of Light Award honoree Kristin Pugh. Read her story and nominate an outstanding volunteer or family as a Daily Point of Light.
Kristin Pugh was raised by a struggling single mother, and says as a young teenager, she remembers a man wearing a suit coming to their apartment with paperwork for her mother to sign. Only later did Kristin realize what had happened that day: her mother had declared bankruptcy in an effort to clear away the credit card debt incurred buying items to keep her young family afloat. Now 36-years-old, the Smyrna, Georgia resident is leveraging her skills as a financial planner to serve others who are experiencing hardships similar to what Krisitin grew up with.
As the volunteer director of Community Outreach and Pro-Bono Planning for the Georgia chapter of the Financial Planning Association (FPA), Kristin says she knew that to secure her financial future, gaining financial literacy was critical, an education she is now sharing with others. Providing guidance to individuals and families in addition to hosting financial workshops, Kristin is helping to stabilize lives through her service, and has connected with over 100 individuals in her community since 2015.
What inspires you to volunteer?
You don't think about money as a kid, and this isn't a topic really taught in school at a younger age. The money my mom was spending was for items like our clothes for school. She declared bankruptcy to start anew. That was instructive for me. I realized that I wanted to use the knowledge I had to help others faced with the conditions I grew up with. That motivation is what drives my service and quest to volunteer.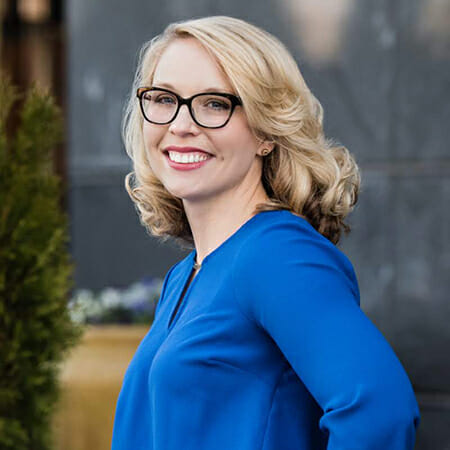 Describe your role with Director of Community Outreach and Pro-Bono Planning for the Georgia chapter of the Financial Planning Association (FPA).
We provide one-on-one sessions to evaluate the financial situation of our participants and provide guidance. We also host workshops on specific topics, and have partnered with a number of other organizations in the community to provide comprehensive support.
Share one personal story with me from your volunteerism?
Recently, I met with a woman who was being offered guidance from Atlanta Volunteer Lawyers Foundation and our organization. She's 68, in great health, but we slowly started to uncover that she had a few high interest credit card accounts that I could provide guidance on. Our conversation then turned to her family history. She has a great-grandchild and she was giving me advice on having children. Moments like that make me realize that this is so much more than just providing guidance for stronger financial situations. By establishing trust, you are developing a connection and helping people reach their financial goals and live better lives.
What's been the most rewarding part of your service?
The rewarding parts in my volunteerism and day job are the same. It's when the client has that 'a-ha' moment. You can see it in their eyes and then you affirm that thought for them. With every interaction, I feel like I'm making a difference. That's what keeps me going.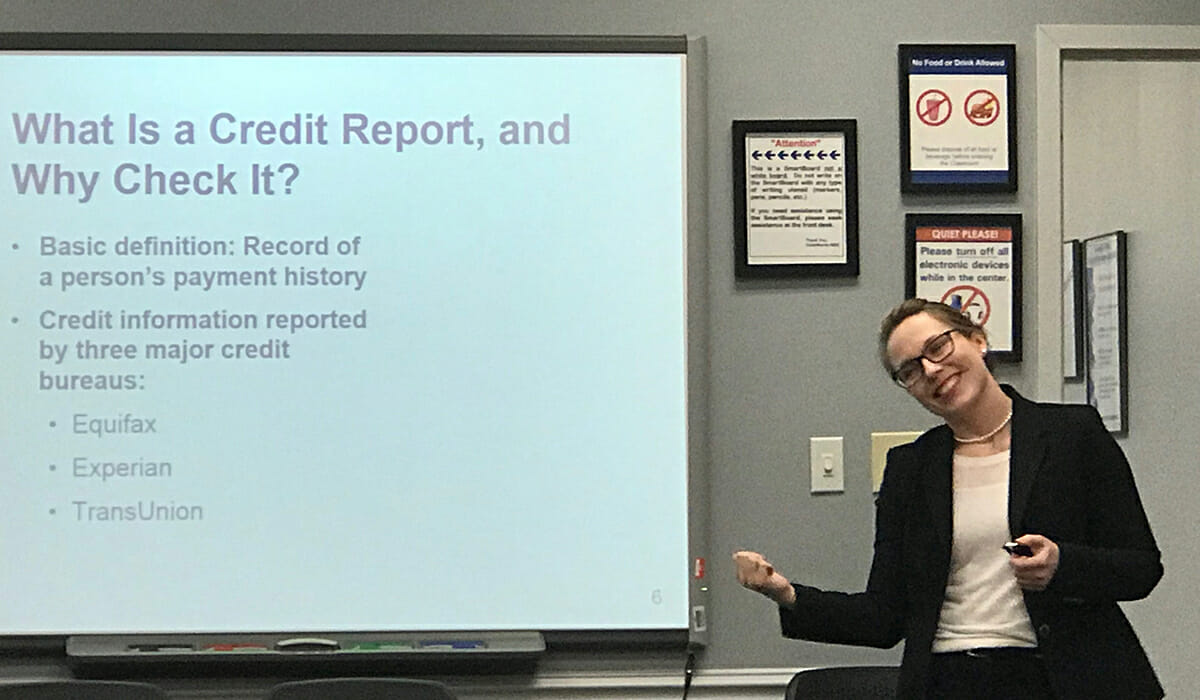 How do you hope to inspire people by your volunteerism?
I hope to inspire people to use the knowledge they have, whether it be for landscaping, teaching or engineering. Give yourself to somebody and don't expect an outcome or reward for yourself. Life is about building relationships and sharing knowledge.
In one word, what does volunteering mean to you?
Peace. When you find yourself doing something, and time just goes away, that's when you've found something you truly love.
What have you learned through your experiences as a volunteer?
Finances are historically taboo, people have always been told that you don't talk about money. When someone opens up and tells you about their financial situation, that's a hugely trusting moment that you've got to take seriously.
How can readers help?
Please visit the Georgia chapter of the Financial Planning Association (FPA) website for more information about how you can help.
Do you want to make a difference in your community like Kristin Pugh? Find local volunteer opportunities.
Share this post