First Generation American Teen Builds Bridges to Brighter Future through Literacy
Meet Daily Point of Light Award honoree Elizabeth Shvarts. Read her story and nominate an outstanding volunteer or family as a Daily Point of Light. 
17-year-old Elizabeth Shvarts has always had a love for reading and a passion for spelling, even competing in the Scripps National Spelling Bee. The Staten Island, New York high school senior is now empowering other students to improve their literacy. 
Co-founding Bridge to Literacy (BTL) with a fellow classmate and friend, Elizabeth is building bridges to a brighter future through literacy by offering personalized learning and valuable resources. Helping to tackle societal inequities and fostering cross-cultural bonds, Elizabeth's service has stretched across six continents, donating $20,000 of devices and collecting nearly 4,500 pounds of books. Spelling out success for students around the world, Elizabeth is making positive global change through volunteerism. 
What inspires you to volunteer?
I'm inspired by the promise of possibility. Whether I make someone smile, or facilitate collaboration across continents, we are helping individuals with different backgrounds that want to inspire literacy through creative ways and their impact is amplified through their work together. 
Why is this cause so important to you?
As a first generation Russian-Jewish American, I know my parents were not able to have access to mentorship and literacy. I felt a person's financial or geographical situation shouldn't matter, everyone should have access to literacy to get that spark and curiosity for learning.  
Describe your volunteerism with BTL.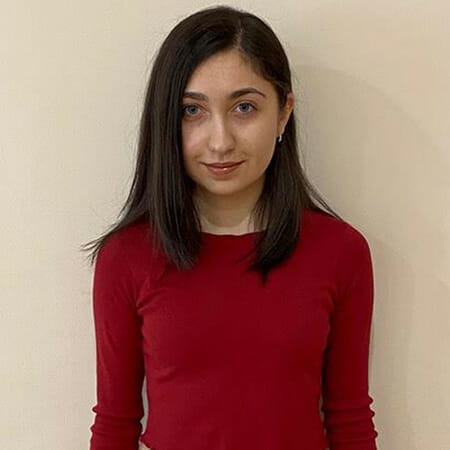 As co-founder, I work across all departments. I help to onboard volunteers, coordinate sponsorships and partnerships with international organizations. I manage communications, mobilize fundraising events like our book and electronics drives and lastly, serve as an ambassador. We have connected with more than 100 students thus far, and have 150 youth volunteers, spread across the United States and elsewhere internationally. 
Share one personal story with me from your volunteerism. 
One of our volunteers has found really good friends over the course of the program. He thanked me for creating a platform where people could meet. It fills me with a lot of gratitude to know we created a platform that encourages friendship and social impact. It's really special to know this space allows people to share their journeys, whether it's literacy or their personal journeys. 
Why do you think it's important for others to give back?
Communities are founded on people caring for each other and going out of their way to do nice things for others. Eventually, those small acts will create a ripple effect and create a wave of making everyone's day better and holistically, make everything better. 
What's been the most rewarding part of your service? 
Watching people transform not just in their understanding of literacy, but also, increasing their confidence levels as students and risk taking when it comes to English. Our lessons are conducted in English and also, the language students are most comfortable speaking in, whether Spanish or Russian.  
How have you continued to volunteer throughout the COVID-19 pandemic?
Once the pandemic hit, we shifted all our activities to virtual, including our one-on-one lessons. We realized during the pandemic that offering individualized curriculum was important, as schools had shut down and students lost access to critical learning opportunities.  
In one word, what does volunteering mean to you?
Amplifying.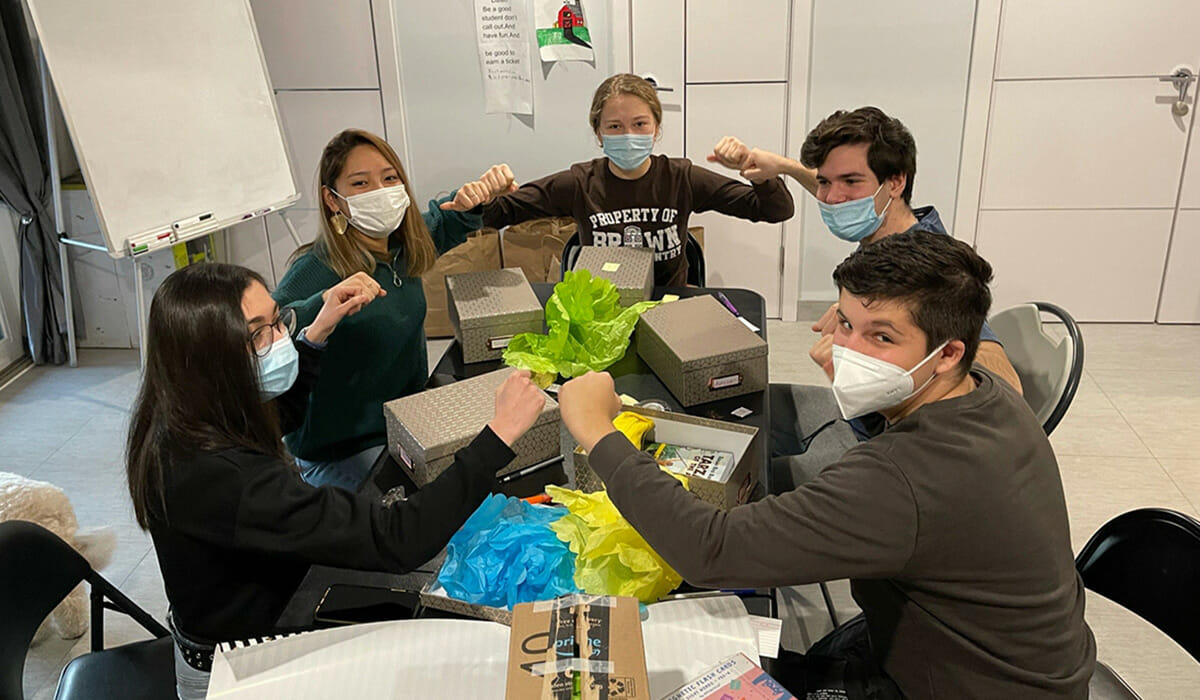 When you're not busy with school or volunteering, what do you do for fun?
I'm trying very diligently to cook. I've gotten pretty good at making fried rice. I love learning how to play the piano. I play oboe. I love doing martial arts, sports, reading and creative writing. 
What's your favorite word from the National Spelling Bee?
This is not one of the words I had, but it is a cult favorite among spellers, "pneumonoultramicroscopicsilicovolcanoconiosis". Initially, I was really stumped by the word, but it's a lot more simple if you break it down. It is a term for a lung disease caused by inhaling silica dust, like from volcanoes. 
How can readers help?
We're reliant on donations to support our programs and are always looking for more volunteers. Our volunteers aren't just teachers, they have a range of responsibilities and skills. For more information please visit our website.  
Do you want to make a difference in your community like Elizabeth Shvarts? Find local volunteer opportunities. 
Share this post