Teen Volunteer Invests in Thousands of Homeless Single Moms & Kids to Promote Economic Mobility
Meet Daily Point of Light Award honoree Sahana Mantha. Read her story and nominate an outstanding volunteer or family as a Daily Point of Light. 
Under ten years old when she co-founded an organization to help her community, now 15-year-old Sahana Mantha has moved mountains to empower homeless single mothers to become financially resilient.  
When Sahana, a Charlotte, North Carolina student, co-launched Foundation For Girls (FFG) in 2014 with her older sister Shreya, she says the two wanted to provide similar support and stability they'd been raised with. "Growing up, we had everything we needed," says Sahana. "We didn't know what was happening basically in our backyard. We visited a homeless shelter and saw these children (that were) basically my sister and my age." Since then, Sahana has invested in more than 2,500 homeless single mothers and their children across the country, helping to economically empower women and offer the opportunity of multi-generational change. 
What inspires you to volunteer?
I'm inspired to help vulnerable individuals. We make people happy, and help them to grow, whether financially or in their careers, helping them to lead a fulfilled life after FFG.  
Describe your volunteerism with FFG.
As co-founder, I work on strategic needs, expansion and co-lead our Digitally Forward program. In addition, we offer programs including Circle of Care, which encourages financial resilience through investment in women with resources, relationships and recommendations. Our support promotes building social networks and healthy relationships. We have about 100 volunteers across the country, mostly young professionals. 
How have you continued to volunteer throughout the COVID-19 pandemic?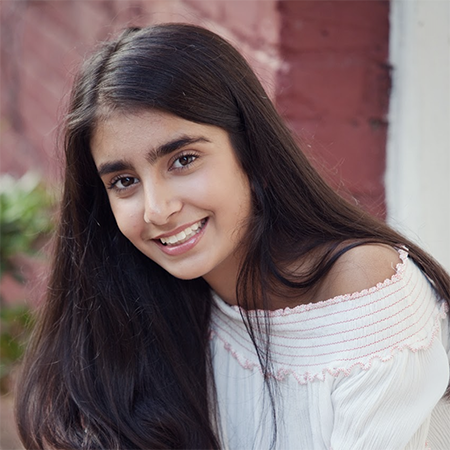 All of our activities went virtual. We noticed a lot of our participants had lost their jobs, so we started distributing Care Packs through our Circle of Care program, filled with essentials donated by community members. By leveraging technology, we were able to expand our programming to nine states around the country. 
Share one personal story with me from your volunteerism. 
We met one of our long-term participants when she was 14 and in state custody at a foster care facility. She's been working with the program for about four years now, and each time she gets on a call with new FFG participants, she explains how our organization transformed her life, from where she was to now, she has a job and is going to college. It really just brightens my day to hear how her life trajectory has changed. 
What's been the most rewarding part of your service? 
When we get to meet the daughter of this participant. Every time we deliver Care Packs with all her favorite snacks, I love seeing her bright and happy. 
Why do you think it's important for others to give back?
When it comes to volunteering, especially if you're privileged, you should always want to give back to others to help them grow all around, whether financially, digitally or career wise.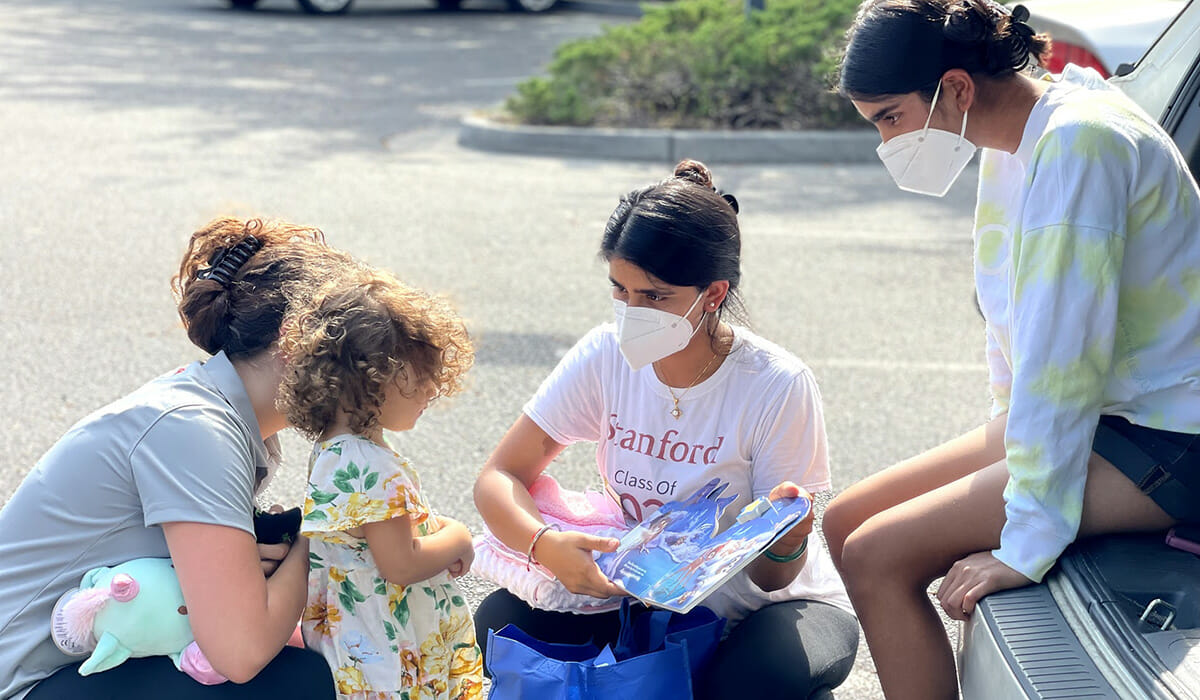 What do you want people to learn from your story?
Understand what problems exist, know what you're passionate about, what resources you need and how you can go about helping your community. 
In one word, what does volunteering mean to you?
Care. 
When you're not busy volunteering or in school, what do you do for fun?
I'm a junior golfer. My favorite golf professional is Lydia Ko.  
How can readers help?
Please visit the Foundation For Girls website for more information about how you can help. 
Do you want to make a difference in your community like Sahana Mantha? Find local volunteer opportunities. 
Share this post