New York 6th Grader's Volunteerism Puts Focus on Children with Visual Impairments
Meet Daily Point of Light Award honoree Caitlyn Michiels. Read her story and nominate an outstanding volunteer or family as a Daily Point of Light. 
Diagnosed with Uveitis in elementary school, Caitlyn Michiels experiences eye inflammation produced by her body that can cause further complications for pediatric patients, and in some cases, blindness. When she discovered that not all children could afford the costs associated with visual impairment, Caitlyn decided to volunteer to help those in need. 
As the founder of Caitlyn's Vision, the now 11-year-old Mastic, New York student is ensuring that each child that needs treatment and glasses can receive it, regardless of their insurance coverage. Raising tens of thousands of dollars to help children with visual impairments, Caitlin has collected and donated more than 2,000 pairs of used eyeglasses around the world. By focusing on improving health, Caitlyn is volunteering to raise awareness of eye health and supporting others who experience visual impairment. 
What inspires you to volunteer?
It makes me feel really good that people are able to have medicine, or are able to see the details of loved one's faces, or read a textbook. That's what inspires me to volunteer.  
Describe your volunteerism with Caitlyn's Vision.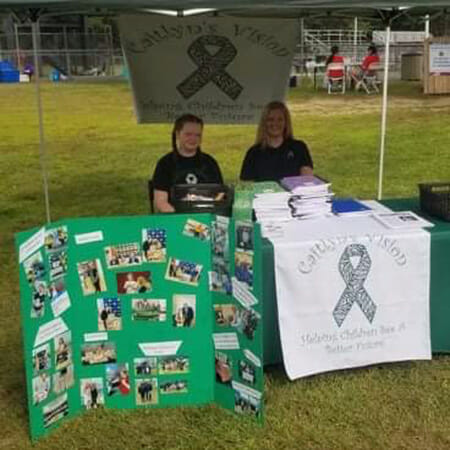 Our mission is to make sure every child who needs treatment for vision impairment or glasses receives that help. We will pay the difference if their insurance doesn't cover what a child needs, like a pair of glasses that they want. As founder, I collect used eyeglasses and we also donate other vision assisted devices, like a VR headset, a pair of color blind eyeglasses and 600 light covers that can be used over harsh classroom lights in schools. In 2019, "Caitlyn's Law" was passed, which designates August as Children's Eye Health and Safety Month in Suffolk County, and directs the department of health to distribute information on eye health. 
Share one personal story with me from your volunteerism. 
We donated a VR headset to a legally blind girl my age from Phoenix, Arizona, and she used the headset to read a textbook that she couldn't read before. That made me realize how much I can help other kids, and it makes me feel really happy that other people can look up to me because of volunteerism.  
Why do you think it's important for others to give back?
Not everyone is as fortunate as me. Others need more help. That is why it's important to volunteer. 
How have you continued to volunteer throughout the COVID-19 pandemic?
We had fundraising planned during the pandemic that we had to cancel. We're still adjusting our service and have re-scheduled a lot of events we'd planned for last year.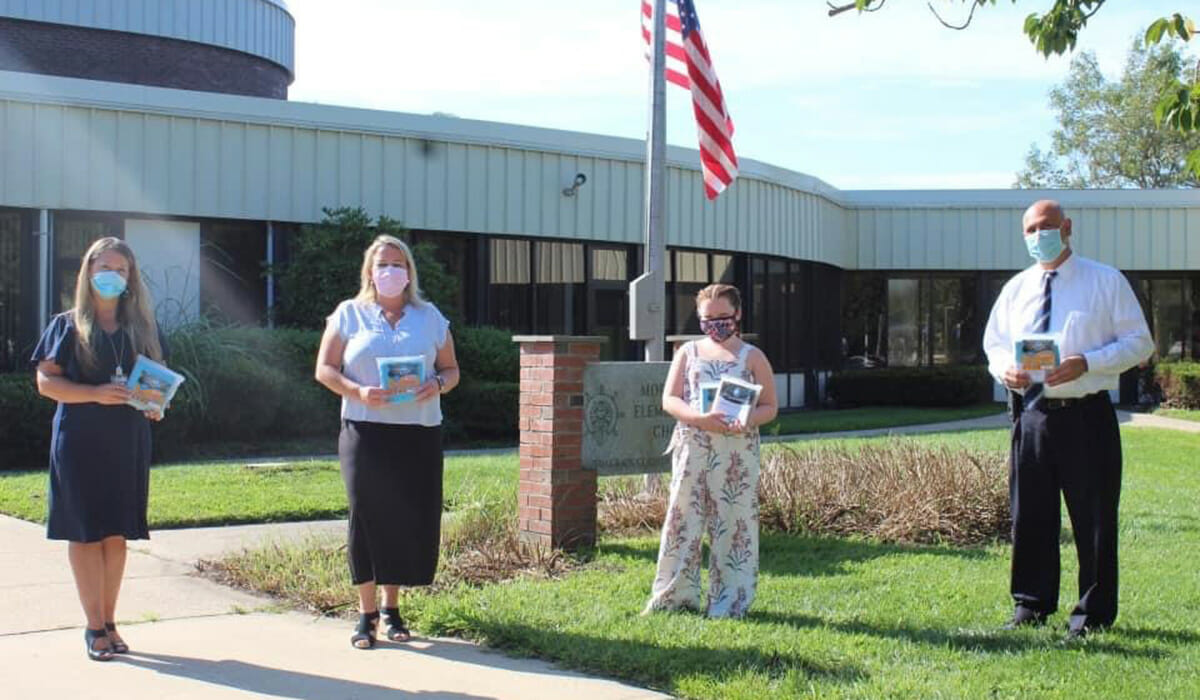 What do you want people to learn from your story?
Don't take your sight for granted, not everybody can see. Please get your eyes checked, because vision health is very important.  
In one word, what does volunteering mean to you?
Giving. We are helping people and helping to raise awareness about vision impairment. Volunteering makes me feel really proud of myself and happy.  
How is your health, and what do you do for fun?
I wear glasses occasionally, but my health is a lot better than what it used to be. I've been taking dance lessons for tap and jazz, and I play lacrosse.  
How can readers help?
We rely on donations to help cover vision impairment costs for kids, and to fulfill our Child's Vision Bucket List requests, which offers experiences a child would want to see or do before they lose their vision. It can be as big as seeing a natural wonder, or as simple as seeing a movie. Please visit our website for more information about how you can give back.  
Do you want to make a difference in your community like Caitlyn Michiels? Find local volunteer opportunities. 
Share this post