First Responder's Volunteer Commitment to Neighbors Strengthens Community
Meet Daily Point of Light Award honoree Steven Hudson. Read his story and nominate an outstanding volunteer or family as a Daily Point of Light.
Steven Hudson says his calling in life means oftentimes helping people on their worst day, a commitment to service developed first as a Methodist minister's son, and then later, marrying into a family committed to the community fire department.
"God gives you a calling in life," says Steven. "My dad's a Methodist minister, his ministry is from the pulpit. My ministry is helping people when they need it the most. I don't usually meet them on the best day of their life, it's usually the worst."
Steven's service as a volunteer firefighter and paramedic in Hickory Tavern, South Carolina has spanned more than three decades, responding to calls for assistance, emergency scenes and natural disasters. As the 50-year-old serves on the front lines in his hometown, he is also inspiring younger generations to give back in a similar fashion, as the lead paramedic program instructor and coordinator for Piedmont Technical College. Through his mentorship with the Hickory Tavern Explorer's Post, Steven is equipping teenagers with life skills that translate into lifelong careers.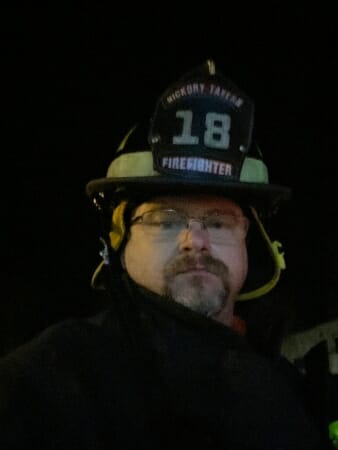 "Growing up, whether it was teaching Sunday School or volunteering in the community, we did it. Having those examples as a young person, for as long as I can remember, helped build me into the person that I have become. Watching lives wasted because of drugs and alcohol, the excessively high rate of suicide (we're seeing) amongst high school kids. If I can take some of these kids that have not had a lot of parental guidance, or come from broken homes, and help them develop a life skill, we give them that little extra boost when they need it the most."
As a first responder, Steven's service to the community where he's raised his family means he is sometimes shoulder to shoulder with neighbors as they fight for their lives or mourn loss.
"Some are harder than others. Having to explain to one of my best friend's that her son was not coming home after a car accident. Knowing we did everything we could but it wasn't enough. That stands out, that was huge. But she still thanks me. One of my friends took an overdose. (Whether it was) accidental or on purpose, I don't know, but when you're in a community the size of ours, you know a lot of people."
When Hurricane Florence hit Bennettsville, South Carolina in 2018, Steven was deployed as a member of the regional dive and rescue team.
"One particular neighborhood, the houses had water up halfway to the ceiling in the living room. We were literally in boats, and walking in water that was up to our chests, and you don't know what's in that water. You'd come across mountains of fire ants floating in the water, and when they hit something solid, they scatter. There were roads and bridges that were completely gone. We had the road closed because water was rushing over it from a lake above us, and a lady in her eighties was trying to walk across the water. We made a 'V' to break the water to bring the boat to her and then wedge walked over to her. She was very thankful for our presence, knowing we were there to help her. There were farms inundated, farmers literally lost everything they had planted for that year. The human toll, the look on the face of someone as you remove them from their house, because it's flooded and they can't get away (sighs)."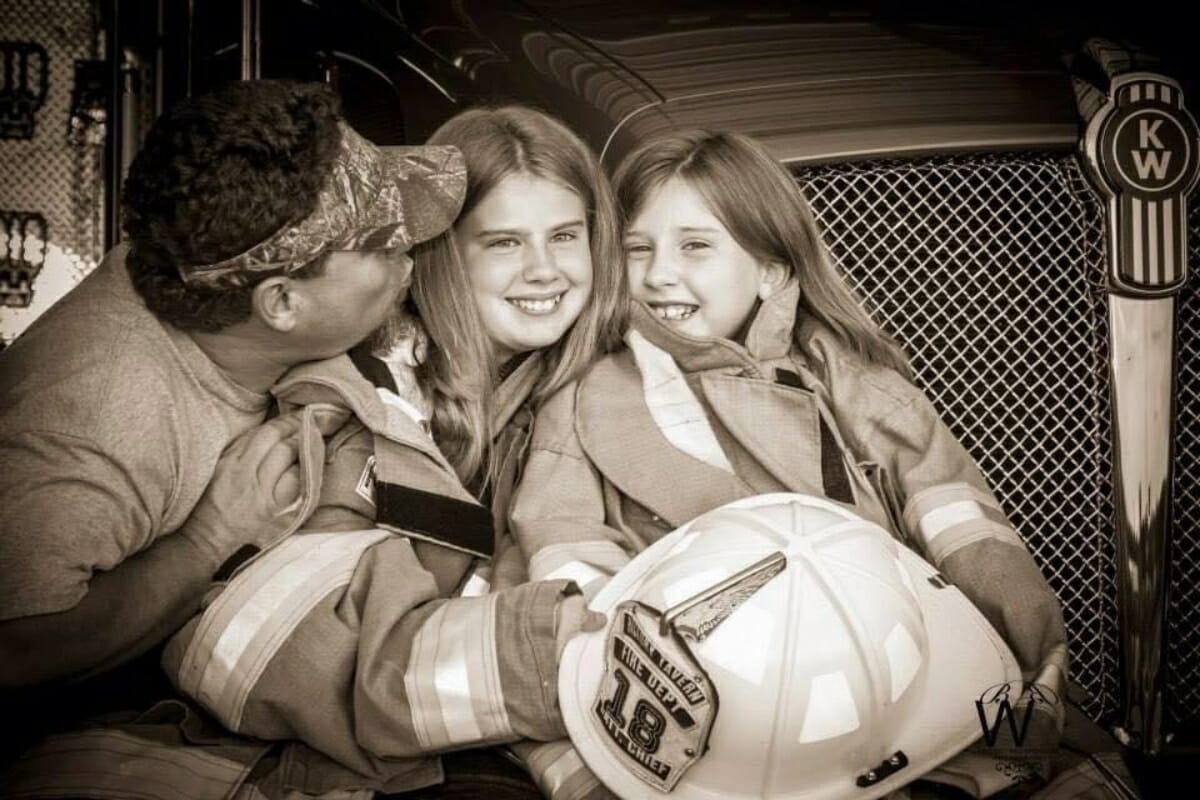 Witnessing that human toll has led Steven to dig deep, allowing his service to be guided by his devotion to faith, family and his first responder responsibilities. By giving back to his neighbors and serving as an inspiration to others, Steven is setting an example for generations to come of how service can strengthen a community.
"I had a patient probably 15 years ago, he was in cardiac arrest. We got his heart started again, and he lived another year or so. He had that extra year he would not have had, had we not been there. Knowing that I gave someone a second chance at life. I don't know how to describe it. That he had that extra time with his family was something that I could be proud of, and something I knew my children could look at later on and say, 'You know, that person was here for Christmas because of my dad.'"
Do you want to make a difference in your community like Steven Hudson? Find local volunteer opportunities.
Share this post