Volunteer Creates Safer Community for Children through Advocacy and Mentorship
Meet Daily Point of Light Award honoree Stacey Chavis. Read her story and nominate an outstanding volunteer or family as a Daily Point of Light.
As a public policy consultant, Stacey Chavis works to change lives and better communities, a passion she is applying to her volunteerism helping children.
Spotlighting what is currently the fastest growing criminal enterprise in the world, Stacey's service with United Way of Greater Atlanta in the fight against human trafficking hits close to home, as Atlanta ranks among the top states with the highest incidence of sexually trafficked children. In addition to her volunteerism protecting children, the 40-year-old Atlanta, Georgia resident supports a number of initiatives and organizations that help children to thrive, including Junior League of Atlanta, Girl Scouts of Greater Atlanta and Wellspring Living. Serving on the front lines to better the lives of children in her community and beyond, Stacey is creating a safer community through acts of service big and small.
What inspires you to volunteer?
I watched my parents and my late grandmother serve our community. My younger brother and I were raised knowing volunteerism and community service was just something you did. I am inspired to use my time, talent and treasure to help other people and contribute to my community.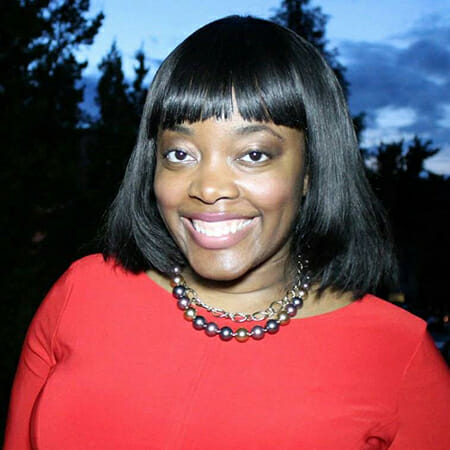 Describe your volunteerism.
My volunteerism started over 10 years ago through Ray of Hope Chrisitian Church. As I learned more about human trafficking, specifically in the Atlanta metro area, I increased my advocacy and service through several organizations, including:
United Way of Greater Atlanta (UWGA): I serve on the board of directors and also as the Public Policy Chair.
Junior League of Atlanta (JLA): I serve on the board of directors and also as vice president of advocacy and initiatives.
Through my volunteerism, I helped to get legislation passed for child victims of human trafficking including leading the team that worked on Senate Bill 8, also known as the Safe Harbor/Rachel's Law legislation, which extends the statute of limitations for child sex trafficking victims. My service also led to the creation of the GRACE Commission (Georgians for Refuge, Action, Compassion, and Education Commission).
I have mentored young girls through Girl Scouts of Greater Atlanta, and also serve on the board for Wellspring Living, an organization that provides specialized recovery services for young domestic sex trafficking victims. I led the team that started the Clothing Closet at Wellspring Living for the young women we serve. I also developed a partnership with UWGA and JLA to pack purses with personal hygiene products for women survivors.
Share one personal story with me from your volunteerism.
We attended former Georgia Gov. Nathan Deal's bill signing for Rachel's Law. From an advocate's perspective, it was wonderful to see the culmination of many years of work, and think about next steps. It means the world to know I can get children the support they need through volunteerism. This service is long-lasting and will outlast my lifetime. I have many more years of service work to do, but for me, it's the single most important service I've done thus far.
Why do you think it's important for others to give back?
It's important to volunteer because we are fortunate. I'm very fortunate in the way I live and work. I'm deeply religious, and it's part of my Christian belief and duty to give back to others who are less fortunate.
What's your volunteering motto?
Muhammad Ali is quoted as saying, 'Service to others is the rent you pay for your room here on earth.' You are the example to inspire others to serve as well.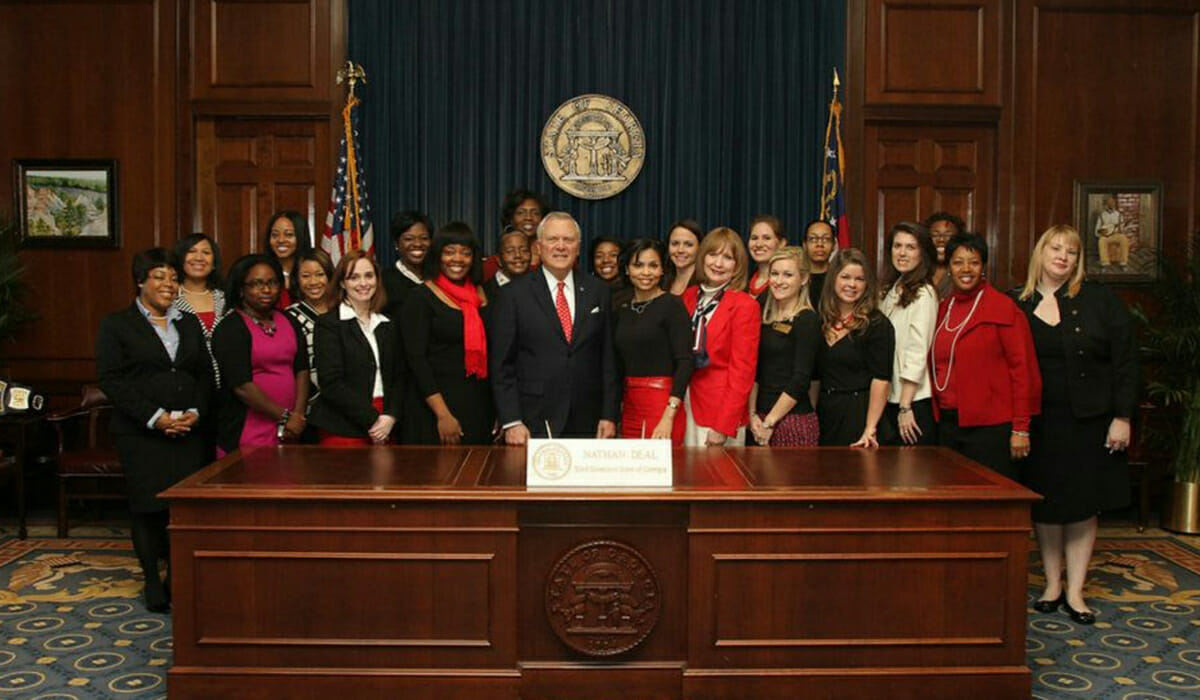 What do you want people to learn from your story?
When you find a cause and work you're deeply passionate about, you too can make a difference. Also, you can use your voice to advocate. You may think your one voice doesn't matter, but coupled with others, you can make a difference.
How have you continued to volunteer throughout the COVID-19 pandemic?
We've had to postpone a lot of service, as much of our work is direct and in-person. We've still been able to conduct some service work online, and we're still able to fundraise.
In one word, what does volunteering mean to you?
Everything.
How can readers help?
Please visit Wellspring Living's website for more information about how you can help.
Do you want to make a difference in your community like Stacey Chavis? Find local volunteer opportunities.
Share this post