The George H.W. Bush Points of Light Awards
Celebrating President Bush's Legacy of Civic Engagement
About the Awards
President George H.W. Bush believed that every societal problem is being solved somewhere by a group or an individual. The George H.W. Bush Points of Light Awards honors outstanding individuals advancing solutions in ways that demonstrate the extraordinary traits of our 41st president: integrity, empathy, respect, optimism, conviction in the face of opposition, and belief in the power of the human spirit to create positive change.
Honorees demonstrate the transformative power of service, and are driving significant and sustained impact through their everyday actions and words that lights the path for other points of light.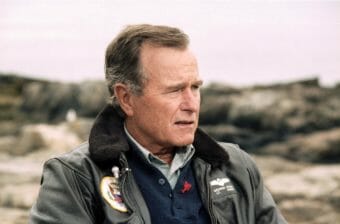 Honoring Garth Brooks
Points of Light will recognize Garth Brooks with The Inaugural George H.W. Bush Points of Light Award for Caring and Compassion.
In 1999, Brooks co-founded the innovative Teammates for Kids Foundation, which converts sports statistics into dollars. Teammates for Kids is funded by professional athletes who generously donate based on performance levels in their sport. To date, the foundation has grown to include nearly 5,000 professional athletes to generate funds for children's charities, focusing on children's health, education and inner-city outreach, and through building Child Life Zones, supporting youth athletic programs.
Alongside wife Trisha Yearwood, Brooks has also volunteered with Habitat for Humanity for more than a decade. Most recently, Brooks and Yearwood spent a week working with a crew to help build 41 homes in the community of Mishawaka, Indiana, at the 35th Annual Habitat for Humanity Jimmy and Rosalynn Carter Work Project. In 2016, Brooks and Yearwood were named the inaugural Habitat Humanitarians alongside President Jimmy Carter and former First Lady Rosalynn Carter, recognizing their work as tireless champions of the need for decent, affordable shelter in the U.S. and around the world.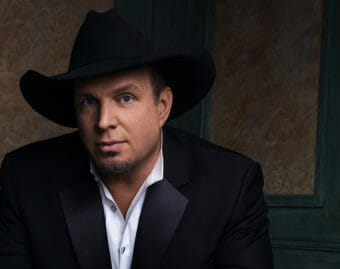 The George H.W. Bush Points of Light Awards Gala
The George H.W. Bush Points of Light Awards Gala will take place on Thursday, Sept. 26, 2019, at the Intrepid Sea, Air and Space Museum in New York City, where these inaugural honorees will be presented with their awards.

Presidents George W. Bush, Jimmy Carter, Bill Clinton and Barack Obama are graciously serving as honorary co-chairs of the Awards Gala.