The George H.W. Bush Points of Light Awards Gala
The Inaugural Awards Gala was held on September 26, 2019 at the Intrepid Sea, Air & Space Museum in New York City.
Garth Brooks
Points of Light recognized Garth Brooks with The Inaugural George H.W. Bush Points of Light Award for Caring and Compassion.
Learn More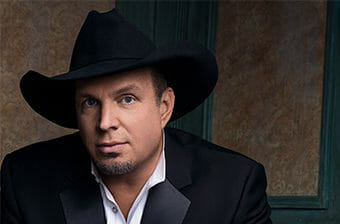 Honorary Co-Chairs
Presidents Jimmy Carter, Bill Clinton, George W. Bush and Barack Obama graciously served as honorary co-chairs of The George H.W. Bush Points of Light Awards Gala.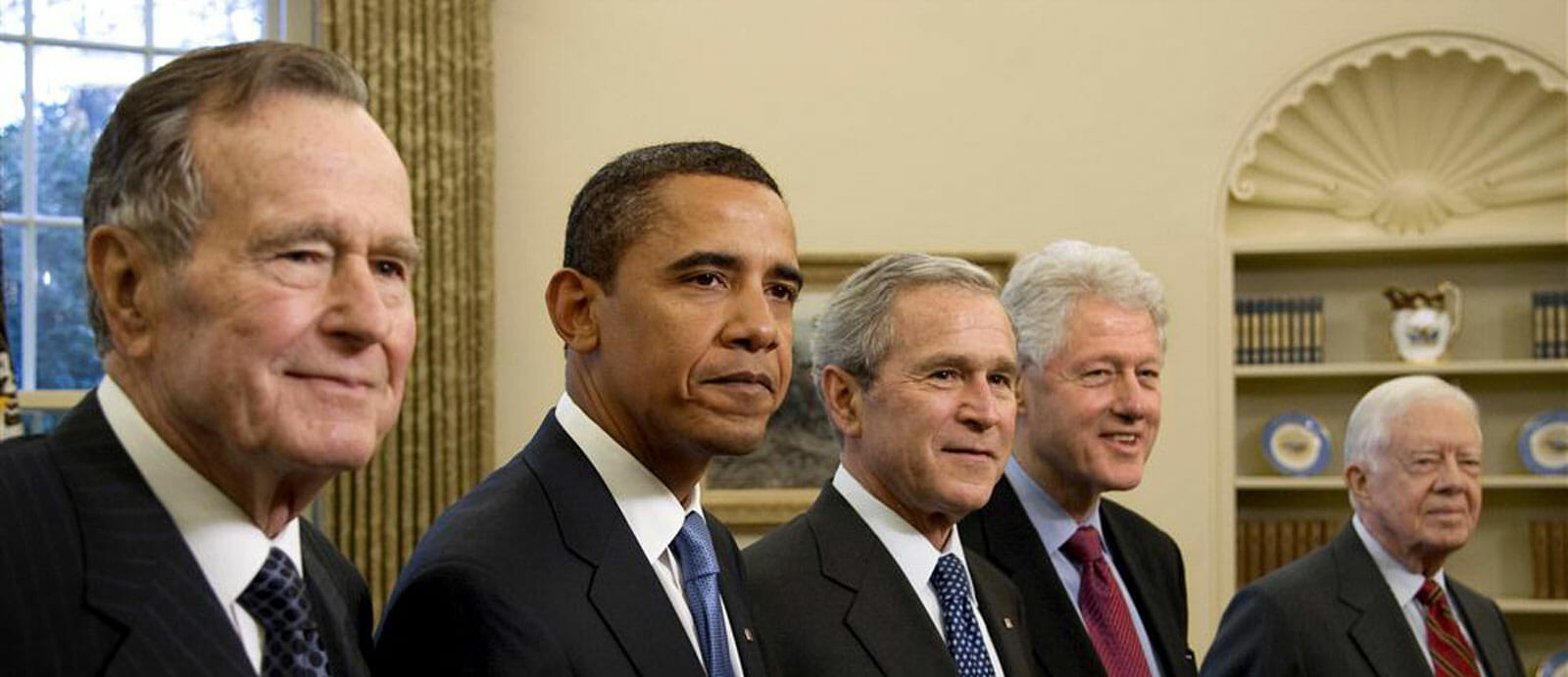 Co-Chairs
Raymond G. Chambers, founding chairman of the Points of Light Foundation, and Lauren Bush Lauren, granddaughter of President George H.W. Bush, and CEO and co-founder of FEED Projects, served as co-chairs for the event.
Honorary Committee
The committee is in formation with confirmed members as of July 2, 2019
Ambassador Hushang and Shahla Ansary
James and Susan Baker
Wolf and Lynn Blitzer
Nicholas and Katherine Brady
Adam Braun
Tom and Meredith Brokaw
Christopher Buckley and Dr. Katherine Close
Ashley Bush and Julian LeFevre
Pierce and Sarahbeth Bush
Dana and Paula Carvey
Chelsea Clinton and Marc Mezvinsky
Barbara and Craig Coyne
Jenna Bush Hager and Henry Hager
Reverend Jesse L. Jackson, Sr.
Edwina and Tom Johnson
Sam Kass
David Lauren
Sam and Lee LeBlond
Reba McEntire
Johnny and Jeanie Morris
Courtney and Jim Nantz
Dana Perino and Peter McMahon
Colin and Alma Powell
Paul and Lauren Rieckhoff
Condoleezza Rice
Andrew Shue and Amy Robach
George and Nancy Walker IV
Nicole Wallace
Gala Steering Committee
The committee is in formation with confirmed members as of July 2, 2019
Larry and Katie Bathgate, III
Jean Becker
John and Theresa Behrendt
Craig L. Berkman
Brendan Blumer
Neil M. and Maria Bush
James and Chantelle Collins
Mark and Holly Fedorcik
Lindsay Furman
Patricia and Victor Ganzi
Ambassador Bruce S. Gelb
Christine Chambers Gilfillan
Andrew Heaney and Leslie Bathgate Heaney
Larry and Christine Hesse
Ambassador Brenda L. Johnson
Michael and Mickie Krzyzewski
Mike and Jacquelyne Love
Chip Merlin and Donice Krueger
Bernard J. Milano and Sharon G. Pierson
Vincent and Denise Puma
Pamela Norley and Donn Randall
Gregg and Julie Petersmeyer
Brenda Robinson
Suzanne Spero
Eric and Mary Tanenblatt
Ambassador Joseph and Isabella Zappala
2019 Awards Gala Sponsors
Presenting Partner
The Ambassador of The State of Qatar
H.E. Meshal Bin Hamad Al-Thani and Mrs. Al-Thani
Signature Partner
Johnny and Jeanie Morris, Bass Pro Shops
Platinum Partner
Ray Chambers, The MCJ Amelior Foundation
The Mark Cuban Foundation
Maurice Greenberg, The Starr Foundation
Patricia and Victor Ganzi
Don King
UPS, Legacy Reception Sponsor
Co-Chairman
Lawrence Bathgate, II and Michelle Bengué Bathgate
The Love Foundation, Mike and Jacquelyne Love
Marlene Malek Family Charitable Trust
Daniel O'Connell, Vestar Capital Partners
Paul Singer
Unanue Family
Vice-Chairman
Argyos Family Foundation
Aztherapies Neuroinflamation
Drug Development
Bank of America
Larry and Katie Bathgate, III
Jean Becker
Comcast NBCUniversal
Dentons
The Walt Disney Company
Fidelity Charitable
Ambassador Bruce Gelb
Greenberg Traurig, LLP
Andrew Heaney and Leslie Bathgate Heaney
Larry and Christine Hesse
HSBC
Ambassador Brenda Johnson
Herbert and Natalie Kohler
KPMG
Robert Kraft, The New England Patriots
Michael and Mickie Krzyzewski
Helen Laughery
The Ralph and Ricky Lauren Family Foundation
Dr. Brian and Diane Melley
Chip Merlin and Donice Kreuger
Dianne Moss
Pamely J. Norley and Donn A. Randall
Gregg and Julie Petersmeyer
Vincent and Denise Puma
Stone & Magnanini, Smart Family Foundation of New York
George and Nancy Walker IV
The Walsh Family
David Williams
Ambassador Joseph and Isabella Zappala