The 2023 George H.W. Bush Points of Light Awards Celebration
About the Celebration
The fifth annual celebration of The George H.W. Bush Points of Light Awards honored individuals who demonstrate the transformative power of service, and who are driving significant and sustained impact through their everyday actions and words that light the path for other points of light.
View the Program
October 26, 2023
Ronald Reagan Building and International Trade Center in Washington, D.C.
Watch the Awards Ceremony
Mike & Jacquelyne Love - 2023 Honorees
Mike Love, a member of the Rock and Roll Hall of Fame, is the lead singer and a founding member of The Beach Boys and longtime supporter of environmental and educational causes. Jacquelyne Love is a businesswoman, accomplished philanthropist, interior designer and fashion designer. 
In 1990, Mike Love was the first artist to respond to President George H.W. Bush's call for service as part of the thousand Points of Light initiative, and later performed at the inaugural celebration of The George H.W. Bush Points of Light Awards in 2019 where he and Jacquelyne served on the steering committee.  
Learn More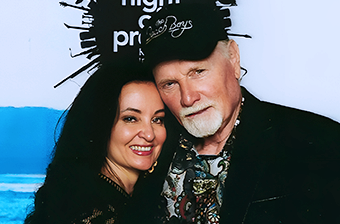 Condoleezza Rice - 2023 Honoree
Condoleezza Rice is the Tad and Dianne Taube Director of the Hoover Institution and a Senior Fellow on Public Policy. She is the Denning Professor in Global Business and the Economy at the Stanford Graduate School of Business. In addition, she is a founding partner of Rice, Hadley, Gates & Manuel LLC, an international strategic consulting firm. 
From January 2005 to January 2009, Rice served as the 66th Secretary of State of the United States, the second woman and first black woman to hold the post. Rice also served as President George W. Bush's Assistant to the President for National Security Affairs (National Security Advisor) from January 2001 to January 2005, the first woman to hold the position. 
Learn More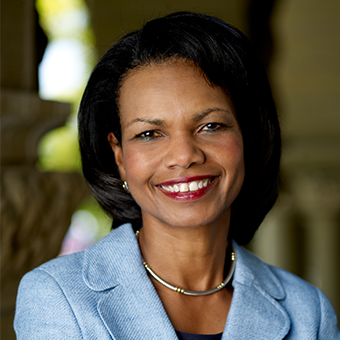 Robert F. Smith - 2023 Honoree
Robert F. Smith is the Founder, Chairman and CEO of Vista Equity Partners (Vista). Vista is a leading global investment firm that exclusively invests in enterprise software, data and technology-enabled businesses.
Throughout his decades-long career, Smith has been fiercely committed to creating opportunities for underserved communities through his philanthropic work. He has supported a wide array of causes and organizations, including those dedicated to expanding access to education and the arts and addressing racial equity. Smith is proud to serve as the founding director and President of Fund II Foundation, which is dedicated to supporting Black American culture and safeguarding human rights. In 2017, Smith became the first Black American to sign the Giving Pledge, committing to donate the majority of his wealth over the course of his life.
Learn More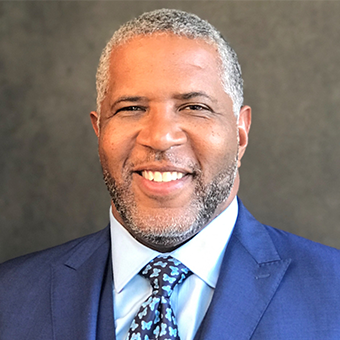 Rebecca & Christyn Taylor - 2023 Honorees
After being diagnosed with chronic pancreatitis at age seven, and with the support of her family, Rebecca Taylor founded Rebecca's Wish, a 501(c)3 nonprofit called designed to support children with pediatric pancreatitis. Her mother, Christyn, serves as president of the nonprofit, which has raised over $3,000,000 to date, and has started programs to support countless children around the United States.
Rebecca is currently a Brown Scholar at Texas A&M University studying biomedical engineering. Christyn is on the Executive Board of Directors for the National Pancreas Foundation and has participated for years on the Friend's Board of the Ronald McDonald House.
Learn More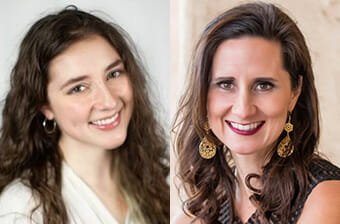 Live Musical Performances
Hosted by Emmy® Award nominated actor and producer John Stamos, the fifth annual celebration of The George H.W. Bush Points of Light Awards featured performances by The Beach Boys, LOCASH, Richard Marx and Fernando Varela.
Make a Contribution
Support Points of Light and honor the legacy of our founder.
Sign Up for Updates
Sign up for email updates for the fifth annual celebration of The George H.W. Bush Points of Light Awards!
Awards Celebration Honorary Co-Chairs
Presidents Bill Clinton, George W. Bush and Barack Obama graciously serve as Honorary Co-Chairs of The George H.W. Bush Points of Light Award Celebration.
Awards Celebration Chair-Emeritus
Awards Celebration Co-Chairs
Marie & Andy Unanue
Alan H. Fleischmann & Dafna Tapiero
Awards Celebration Steering Committee
Jean Becker
Neil M. Bush
George A. Kalogridis
Lauren Bush Lauren
Gregg Petersmeyer
Wendy Stapleton
Eric Tanenblatt
Lynda Webster
Awards Celebration Honorary Committee
Wolf and Lynn Blitzer
Eric Breslow
Garth Brooks and Trisha Yearwood
Christopher Buckley and Katherine Close
Chelsea Clinton and Marc Mezvinsky
Hugh Evans
Victor and Patricia Ganzi
Robert and Becky Gates
Maurice 'Hank' and Corrine Greenberg
Reverend Jesse L. Jackson, Sr.
Edwina and Tom Johnson
Ron Kaufman
Mike and Mickie Krzyzewski
Francine Lefrak and Rick Friedberg
Reba McEntire
Johnny and Jeannie Morris
Dana Perino and Peter Mcmahon
Dan and Marilyn Quayle
John and Caitlin Stamos
Ala Stanford and Byron Drayton
Craig and Dorothy Stapleton
Louis and Ginger Sullivan
Hamdi Ulukaya
George IV and Nancy Walker
Nicolle Wallace
William H. Webster
Brian and Jane Williams
Awards Celebration Inaugural Co-Chairs
Ray Chambers
Lauren Bush Lauren
Awards Celebration Sponsors
SIGNATURE SPONSOR
Robert F. Smith
PLATINUM SPONSORS
Greenberg Traurig, LLP
Kirkland & Ellis LLP
Johnny and Jeannie Morris / Bass Pro Shops
Marie and Andy Unanue
DIAMOND SPONSORS
Delta Air Lines
Fund II Foundation
Issa Family Foundation
The Mark Cuban Foundation
The Rockefeller Foundation
Marvin Rosen and Richard Rosenbaum, Greenberg Traurig, LLP
Tellurian Services Inc.
The UPS Foundation
GOLD SPONSORS
Altria Group
Amazon
Lawrence E. Bathgate II and Michelle Bathgate
Arthur M. Blank
Dentons
Fidelity Investments
George A. Kalogridis
KPMG LLP
Laurel Strategies
The Love Foundation
The MCJ Amelior Foundation
National Hockey League
Pamela Norley and Donn Randall
Power Corporation of Canada
B. Don and Becky Russell
Robert and Colleen Grady Foundation
The Sage Foundation
Salesforce
The Starr Companies
Valerie and David Williams
SILVER SPONSORS
Airlines for America
Mercedes T. Bass
The Breslow Foundation
Kate and Jim Clark
Penny and Don Evans
Belinda and Dwayne Majors
PGA Tour
Natalye and Marc Paquin
Gregg and Julie Petersmeyer
The Sandy Hill Foundation
Jennifer Sirangelo
Ken Slater
Verdun Perry / Blackstone Stategic Partners
The Walt Disney Company
Lynda and William Webster
BRONZE SPONSORS
Reggie and Dharini Aggarwal
David and Kimberly Albritton
The Anschutz Foundation
Marcia Bullard and Tom McNamara
Stephen P. Caruthers
CCS Fundraising
Chicago Sinfonietta
George & Barbara Bush Foundation
Claude and Mary Jo Guinchard
J.J. and Shubha Johnson
Tom and Edwina Johnson
Eduardo Kafati
Mike and Mickie Krzyzewski
Francine LeFrak and Rick Friedberg
Lugano Diamonds
Dr. Mark and Sheva Mofid
Elizabeth and Roger Norman
John Overdeck
Roger Penske
Nicholas and Tommasina Pineda
Eugene Renna
Brian and Pat Reynolds
Thomas Scully
Dina Selva
Sheila C. Johnson Foundation
Carleen and Winston Simone
Eric and Mary Tanenblatt
U.S. Chamber of Commerce Foundation
Kenny and Sharon Wilson
Learn About Past Recipients
Learn more about how past recipients of The George H.W. Bush Points of Light Awards honor the traits of our 41st president.