Florida Teen Hits High Notes of Service to Empower Young Musicians
Meet Daily Point of Light Award honoree Ruby Tilghman. Read her story and nominate an outstanding volunteer or family as a Daily Point of Light.
Music has played an important role in Ruby Tilghman's life, offering the 17-year-old an outlet to express herself creatively. Through volunteerism, the Panama City, Florida rising high school senior is providing that opportunity to thousands of other students.
Launching Many Mini Musicians at the tender age of 12, Ruby volunteers to fund fine arts programs at public schools. Making music more accessible, Ruby's instrumental service hits the high notes by connecting more than 5,000 students across the state of Florida to music and helping to close the funding gap in fine arts programs.
What inspires you to volunteer?
My experience as a student and musician is what inspires me to volunteer. Music has given me an outlet to express myself, and gave me a place in school where I felt I had a purpose. I wanted to provide that benefit to other students.
Describe your volunteerism with Many Mini Musicians.
As founder and director, I manage our social media, marketing, events and fundraising to support the organization. I also recruit young musicians and other volunteers who want to help at our events. Our Many Mini Musicians' Youth Advisory Board gives student volunteers a place to focus their passion for volunteer service. Lastly, I make visits to schools that receive our funding. We've done everything from funding a percussion program at an elementary school to hosting concerts where musicians sing and play guitars, pianos and drums.
Share one personal story with me from your volunteerism.
There is a kid in our program who is a piano prodigy, but when he first started playing, he was playing on an out of tune, damaged piano, and his family couldn't afford a new piano. We helped this boy get a new piano, and now, he plays a piano that matches his talent. You can tell he pours everything into what he's playing and he really loves the craft. As a pianist myself, I know exactly what he's feeling and I know this gives him purpose, passion, and a place he feels he belongs. That motivates me to help more musicians, because I know how my service is making an impact on people's lives.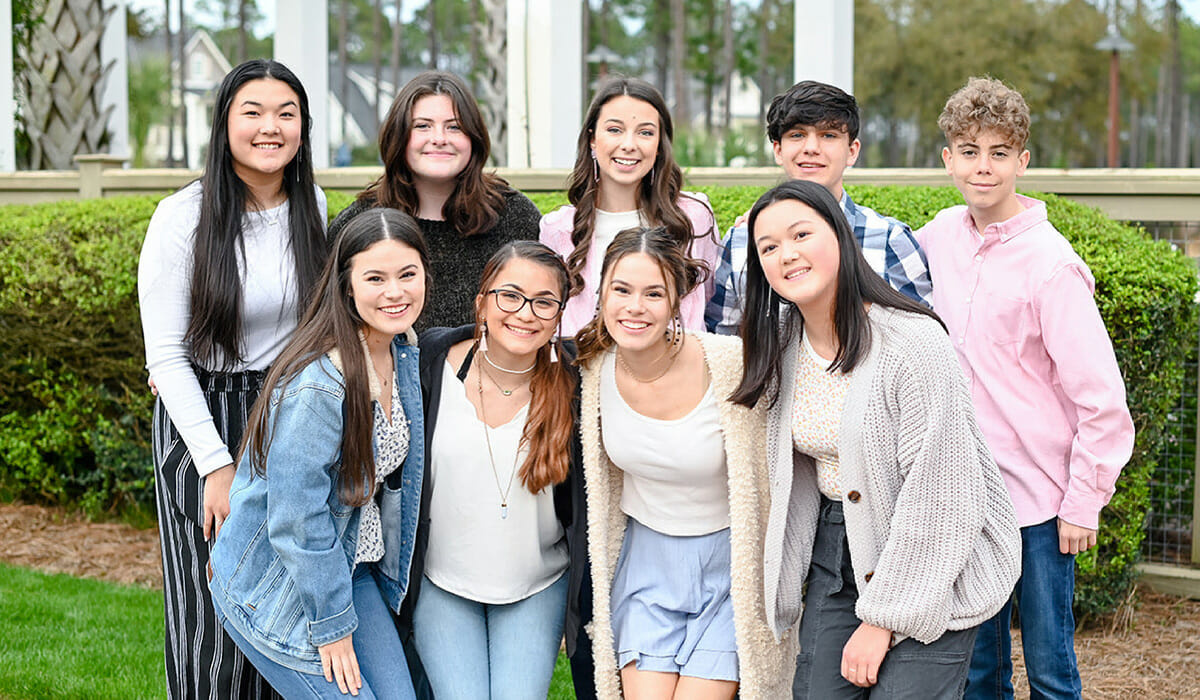 Why do you think it's important for others to give back?
To whom much is given, much is expected. My community has poured into me in the way they've supported my endeavors from music to volunteerism. Now I'm able to give back to music programs that are building up kids like me every day. It's that cycle of pouring into others and then turning around and giving it back that really keeps everything moving.
How have you continued to volunteer throughout the COVID-19 pandemic?
We fundraise around our outdoor concert series, and since we couldn't meet in person during 2020, we pivoted to a virtual series. We had our biggest year yet in 2020, raising more than $20,000.
What do you want people to learn from your story?
Find your passion and then use that to impact others around you. For me, that passion is music, but for my brothers who are athletes, it could be sports. Finding what you love and using it to help others gives you a unique niche within your community to impact people in a very unique way.
In two words, what does volunteering mean to you?
Giving back.
When you're not busy volunteering or in school, what do you do for fun?
I am a cheerleader and I love going to the beach with my friends. Living on the coast, that's one of my favorite things to do.
How can readers help?
Please visit our website for more information about how you can help.
Do you want to make a difference in your community like Ruby Tilghman? Find local volunteer opportunities.
Share this post