Teen Advocates for Neurodiverse Communities in Bay Area and Beyond
Meet Daily Point of Light Award honoree Isabella He. Read her story and nominate an outstanding volunteer or family as a Point of Light.
Isabella He spent much of her childhood moving around due to her parents' jobs, so when her family settled in Fremont, Calif. when she was in eighth grade, she started looking for volunteer opportunities that would allow her to immerse herself in her new community.
During her search, she discovered Friends of Children with Special Needs (FCSN), a support network for neurodiverse individuals and their families. Isabella quickly immersed herself into the organization, which she was initially drawn to due to its tight-knit nature and feelings of family.
Now 16, Isabella serves as the program lead for FCSN Clubs at the high school and college level, the first ever of which she founded at her own high school. She is the program coordinator and one of the cofounders of FCSN's tutoring program, a one-on-one flexible subject virtual tutoring program that has about 300 participants, and also serves as one of the tutors. Further, she is the cofounder of FCSN's newsletter, FCSN Voices, and serves as its reporter lead and editor, managing the content and all of the other youth reporters.
Once she was in FCSN, Isabella discovered her passion for neurodiversity. On one of her family's yearly trips to China, she interned at Chengdu's Hospital for Women and Children's program for early-age autism training, an experience that only furthered her passion.
"I discovered if I was able to help society focus on [neurodiverse individuals'] strengths rather than the deficits and challenges [they] face, it could increase society's productivity as a whole," Isabella said. "That's kind of the entire idea around neurodiversity, which is to focus around their strengths and embrace the uniqueness of neurodiversity."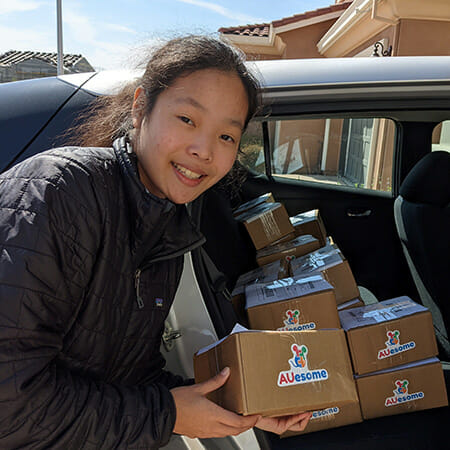 The internship inspired her to start SN Inclusion, a nonprofit that provides free career-technical education for neurodiverse individuals. The program includes vocational training, career readiness courses and job opportunities through partnerships with local businesses.
Wanting to also tackle the issue of making home therapy more accessible to neurodiverse individuals and their families, Isabella cofounded AUesome with Anshul Gupta, Andrew Kim and Arnav Gurudatt. The organization provides instructional videos as well as hands-on home therapy kits. So far, over 200 kits have been distributed across nine states.
"Because especially at young ages, continuous therapy is so crucial, we want to help the parents be able to work with the children in the comfort of their own homes," Isabella said.
In the future, AUesome hopes to both work directly with therapists and professionals as well as raise more money to improve the quality of the kits and make them more customizable, since no two children on the autism spectrum are alike. The organization is also looking to build more of a community among the families they are helping by organizing webinars and family activities.
Isabella is putting in volunteer effort daily, so much so that her mother, Tracy Song, said it feels as though her daughter's volunteering is almost like a part-time job. Isabella enjoys her service work so much that she said it feels like a reprieve from her other responsibilities such as school.
"It's really what I enjoy doing, working with neurodiversity and meeting with my volunteers and helping," Isabella said. "One of my biggest achievements I would say is being able to see my volunteers get more and more involved in neurodiversity and developing their passion for the subject."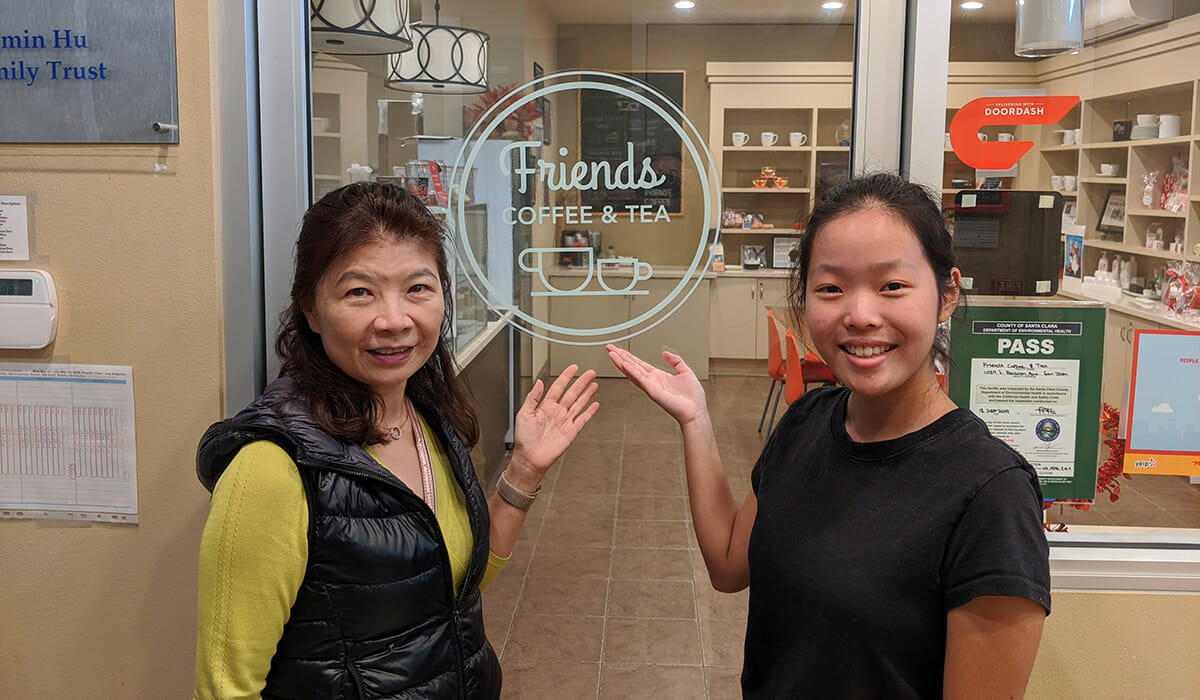 Isabella's spirit of service even inspired her mother to join her in volunteering for FCSN.
"I'm feeling a little bit touched by the fact that she is very devoted to helping the special needs community," Tracy said. "Now I'm personally learning together with her about how we can even help the community more, so it's great. That's the kind of attribute we want in our teenagers and in the next generation."
For Isabella, the most rewarding part of all of her volunteer work has been being able to work with neurodiverse students directly through FCSN's one-on-one tutoring, as well as being able to work with the teams across all three of the organizations she is involved in. She recognizes that had she been hesitant to start volunteering with FCSN due to her unfamiliarity with the neurodiverse community, she would have never experienced these achieving moments, which is why she encourages others to not be afraid of trying something new.
"I would really encourage everybody to believe in their ability to create a change, and believe in their ability to advocate for causes they believe in," she said.
Do you want to make a difference in your community like Isabella? Find local volunteer opportunities.
Share this post