Florida Teen Starts Library and Tutoring Program for Foster Children
Meet Daily Point of Light Award honoree Rebecca Adler. Read her story and nominate an outstanding volunteer or family as a Point of Light. 
It's easy for many teenagers to take for granted the necessities in their life, such as clothes, books and access to education. 17-year-old Rebecca Adler, however, knows just how lucky she is to have what she does, and is working to ensure foster kids in her southern Florida community do as well. Since 2018, Rebecca has volunteered at Mary Ann's Closet, which provides foster parents with clothes, toys, diapers, and other necessities they need for their foster children.  
When she noticed the Closet lacked books, Rebecca took it upon herself to start Mary Ann's Library, and has so far collected over 1,800 books for foster kids. During the COVID-19 pandemic, she realized many foster students were falling behind in school and were especially struggling with virtual learning, so she started Mary Ann's Tutoring to provide foster kids with one-on-one tutoring. The program began with just Rebecca, her sister, and two foster kids, and has since grown to over 100 tutors nationwide helping over 100 foster students. 
Describe your volunteer role with Mary Ann's Closet.
I started Mary Ann's Library and Mary Ann's Tutoring as an offshoot of Mary Ann's Closet. Mary Ann's Closet is a closet that targets foster children in south Florida. When a foster parent gets their foster child, they have little to no notice. They don't know the age, gender, or anything about the kid. They have a new kid with no clothes, no diapers, no toys. Mary Ann's Closet provides toys, clothes and other necessities for children. When I went there the first time, I noticed there were no books, so I decided to start a library for the closet. I have collected over 1,800 books for the foster kids to take to their new foster homes. When I started to get to know the foster community a little better over COVID, I noticed the huge education gap between the foster students and the kids in my school. They were really falling behind and struggling in their classes, especially because with online school they didn't have a parent to sit down with them and make sure they're doing their work. I started Mary Ann's Tutoring with just me, my sister, and two foster kids. Through word of mouth, it spread like wildfire and now we have over 100 tutors working with over 100 foster kids around the community.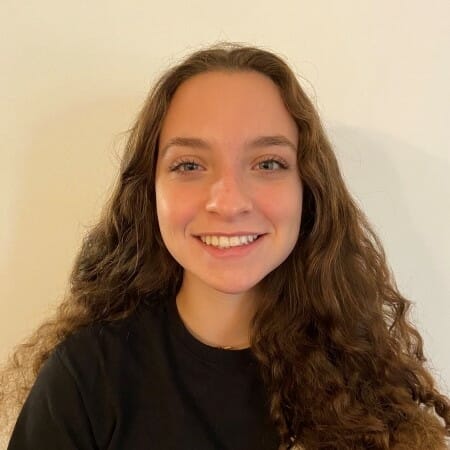 How did you first become involved with Mary Ann's Closet?
I started my journey [with] foster care in sixth grade for my bar mitzvah project. I started volunteering at a preschool and I was immediately drawn to these two girls because they looked just like me. They had curly hair and blue eyes, and they were always asking me to read to them. I then found out they were sisters and were in foster care. I became kind of a mentor to them and took them under my wing. I would see them regularly over the weekends and babysit. I followed them to two different foster homes. The second foster home is where I met the woman who created Mary Ann's Closet. I began babysitting the two girls at her house all the time. Through that, she basically opened my eyes to the world of foster care, and how hard it is for the foster parents and the foster kids. She started Mary Ann's Closet for herself in order to help her friends and other people in the community, because she knew first hand how hard it was to get a new foster kid.
How important is it for the foster community to, aside from the closet, also have access to resources like the library and tutoring?
I think it's important for every child to have this. As a kid, we always had books lying around the house in every corner. The first time I went to Mary Ann's Closet, I realized there were no books in the house and she had four kids. I was concerned and realized this was much more common than I initially thought, because the foster parents are so focused on getting the bare necessities for the children that they don't really have time to think about their education. They can't afford tutoring if their children are falling behind. I get so many emails everyday from the parents, thanking me for helping their child because otherwise they never would have been able to afford or have time for any help. 
What are your goals for Mary Ann's Closet, Library, and Tutoring?
I would love to make it more widespread. I started out the tutoring online but now I have tutors from all over the country who are tutoring virtually for the students. I would love to help as many students as possible. Right now we're just focusing on the foster kids in Broward [County] because there's already so many of them that need our help, but to expand even beyond Broward would be amazing. 
Do you have a favorite memory from your time volunteering?
My favorite memory of volunteering is the first time I walked in to tutor the kids in person at the Closet. One of the girls I was tutoring wrote little note cards that she colored with colored pencils and taped them all over the walls. She wrote 'Miss Rebecca' and her name, and she decorated the closet and called it the classroom. I thought that was adorable. The kids are so cute. They always tell me they look forward to tutoring. Honestly, I think it just gives them one-on-one attention that they otherwise don't really get. That's so important for everyone, even just for an hour a week.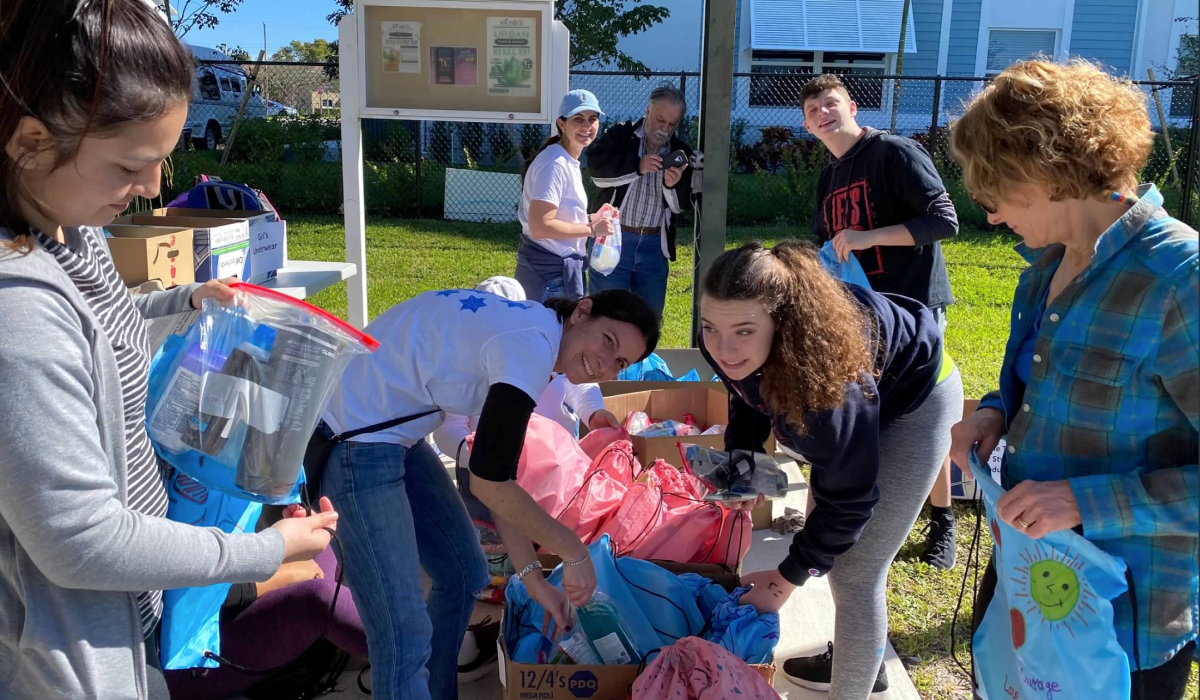 What have you learned through your experiences as a volunteer? 
I've learned the impact that you can make on one person's life just by giving up something so menial. I started [Mary Ann's Tutoring] during COVID when there was a ton of free time, so tutoring twice a week was nothing, but it really made a difference in these kids' lives. I've seen grades go up from Ds to Bs and As. It's amazing. Giving up a small portion of your time can really make a huge impact in people's lives.  
Why do you think it's important for others to give back?  
It's important for people to volunteer so they can change people's lives for the better, really help a kid out, be a part of something bigger than themselves, and improve the community as a whole. 
What do you want people to learn from your story?
I want people to understand that something that you might take for granted, such as your education, or being able to keep up in school, or being able to have books or toys or clothes, is really important and it's not something everyone has. Don't take that for granted and help out as much as you can. I appreciate everyone who is a tutor for me so much and everyone who donates books and clothes. 
Do you want to make a difference in your community like Rebecca? Find local volunteer opportunities. 
Share this post