Teen's Education Volunteerism Empowers STEM Leaders of the Future
Meet Daily Point of Light Award honoree Annika Viswesh. Read her story and nominate an outstanding volunteer or family as a Daily Point of Light. 
Annika Viswesh grew up with visual impairments, and the 18-year-old Palo Alto, California high school senior says she received many accommodations as a result to improve her educational experience.   
Discovering many underserved students in her own community lacked access to similar benefits, Annika launched Jobs of Tomorrow (JoT). A career education program for middle and high school students, JoT is helping to improve diversity in STEM fields by introducing underrepresented groups to careers in STEM and their future potential. Helping to launch leaders of tomorrow and connecting with more than 10,000 students worldwide thus far, Annika is bridging the global education gap through volunteerism. 
What inspires you to volunteer?
A bridge separates my hometown from East Palo Alto, and it's a world of difference. Knowing how discrimination and inequality still exists for those students in a community that has made so much progress is what makes me wake up in the morning and think there's still work to be done. We're not there yet in terms of diversity [in the field of STEM,] and I'm inspired to volunteer because there are incredibly talented and smart students around the world that need more resources. 
Your volunteerism is creating the leaders of tomorrow. Explain. 
A hurricane hit Haiti on the day a JoT session was scheduled. We planned to reschedule the lecture, but the students [in Haiti] arrived in the middle of the storm to sit in a tent and listen to the female engineer speak. After the session, a lot of girl students told us they'd never thought it was possible to be an engineer as a woman, and that they wanted to become an engineer one day. We are completely changing their perspective through volunteerism.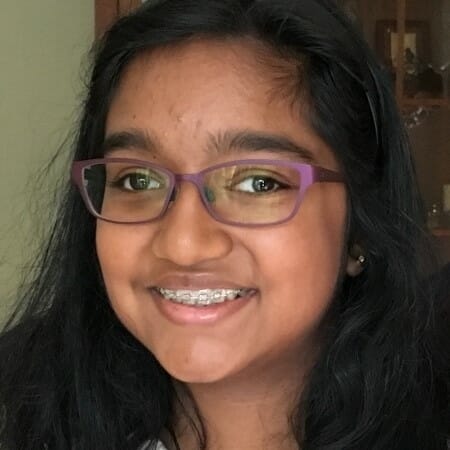 Describe your volunteerism with Jobs of Tomorrow.
JoT encourages students from underrepresented backgrounds to pursue STEM and see themselves as future leaders in these fields. We host 6-10 week programs including workshops, and invite professionals to provide engaging lectures to speak with students about topics they are interested in. We've connected with more than 10,000 students worldwide, from California to Ghana to India, Iran and more, and formed partnerships with schools and nonprofit organizations, including: Ravenswood Middle School, Mountain View-Whisman School District, Palo Alto Unified School District, Big Dream Art School, Africa Science Buskers, Purpose Lab in Zimbabwe, Sakala Haiti, All India Council of Human Rights, Get Involved Foundation and Voices of the Mount, Ghana.
Share one personal story with me from your volunteerism. 
The COVID-19 pandemic came with the opportunity to expand JoT globally, however each site from Zimbabwe, India to Afghanistan came with particular challenges. In Zimbabwe, students could only communicate through the messaging platform WhatsApp. We received questions from students…and even though they were motivated to learn, they'd never directly engaged with scientists or engineers. Through our program, the students went from, "what are we learning?" to "how can I help" or, "how can I go to America to learn how to build these things with NASA themselves?" It touched me because I was so happy these students, even with their background, were so excited to take risks, apply themselves and learn. 
Why do you think it's important for others to give back?
It's important to work together to help others who may not have the same resources as we do. I really believe in equity in education, but so many socioeconomic factors make it difficult for many to get the resources they need to attain those levels. Equality will help everyone lead more purposeful lives, and the trickle effect will result in improved lives and improved community.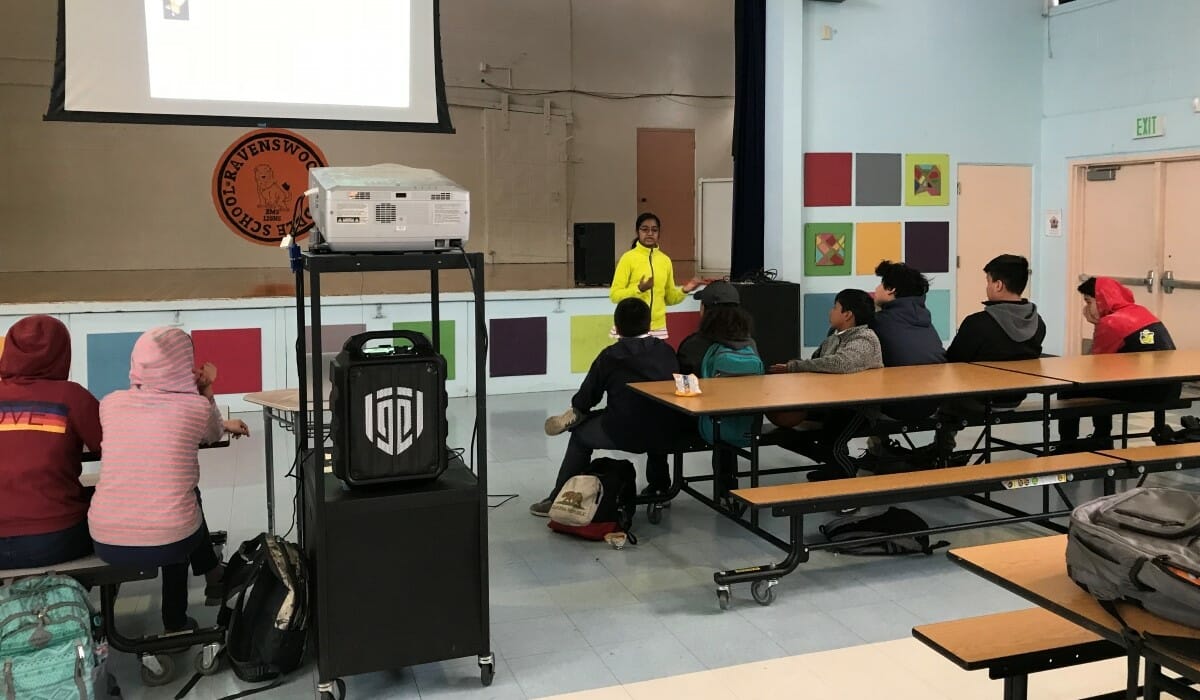 In one word, what does volunteering mean to you?
Teamwork.  
What do you want people to learn from your story?
Teamwork makes the dream work. We reach and inspire so many people because of partnerships and everyone giving their time away. I'm so grateful to everyone I've worked with. Believe in something, find the right person and right resources, and you can make it happen. 
When you're not busy with school or volunteering, what do you do for fun?
I love pursuing science research, especially in computational biology and structural biology. I worked at a nearby university to conduct research. In my spare time, I also play violin.  
How can readers help?
Please visit the Jobs of Tomorrow website for more information about how you can give back.  
Do you want to make a difference in your community like Annika Viswesh? Find local volunteer opportunities. 
Share this post
---