Florida Teen Takes a Two-Sided Approach to Global Hunger and Poverty
Meet Daily Point of Light Award honoree Amogh Baranwal. Read his story and nominate an outstanding volunteer or family as a Daily Point of Light.
In the town of Miramar, Florida, just 30 minutes outside of Miami, Amogh Baranwal is leading a revolution. It's not political or motivated by recognition. It's human and based on the simple idea that everyone deserves to eat. With Joshua's Heart Foundation (JHF), Amogh is tackling poverty and hunger head on. The organization has done work in six states and on four continents. Collectively, volunteers like Amogh has served five million meals and recruited 60,000 other youth volunteers.
Amogh joined the fight as a six-year-old when his parents took him to a food distribution. Today, at 17 and with over 1,000 hours under his belt, he is the Chair of  the Junior Advisory Board of JHF and an advocate with Bread for the World. He focuses on both charity and justice. As an outgoing people-person, Amogh had to find new ways to communicate during the pandemic lockdown and thrives as he leads meetings, hosts educational seminars and meets with congressional representatives.
So, what does the future hold for a teenager with a passion for improving the lives of others? Amogh is eyeing an MD with a Master's in Public Health, following his older sister into the medical field. In the meantime, he'll continue helping people in need by working to change the system while providing temporary solutions.
What inspires you to volunteer?
I was six the first time I attended a Thanksgiving food distribution. I remember giving another kid who looked exactly like me–someone the same age who grew up in the same area but had much less–a grocery bag full of food. The smiles that come from such simplistic things has made an impact on me ever since.  
My parents grew up in India and moved to the States almost 30 years ago. They never got the opportunity to volunteer growing up. It was just a different culture. So, when they came to America and saw students doing service, they really liked the concept of giving back, regardless of requirements. If I wanted to go somewhere to help out, they would make time to let me go there and provide me all the resources I needed to be helpful. Their love and passion for it is definitely something they've passed on to me.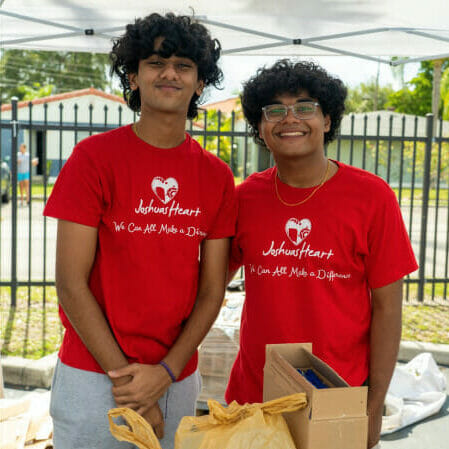 I'm so fortunate to be able to go home and have a full meal and not think twice about whether I'll eat tomorrow. Some people have to have the mindset that this might be their last meal in a while. Making sure that every kid has a plate of food in front of them was something that inspired me to continue working with the foundation. 
Describe your volunteer role with Joshua's Heart Foundation. 
I've helped run a lot of food drives and distributions. As chair of the Junior Advisory Board, I've brought together hundreds of youth across the country, run meetings and advised on how to bring about change and how to build upon the structure we've already created.  
Before this, I was one of the kids doing projects. Now, I'm able to guide them and give them all the tools they need to achieve the goals they set. Joshua's Heart has the resources and will support them however it's needed. We try to give back to the community by fostering an environment where youth can take charge and make an impact.  
What do you do with JHF's partner, Bread for the World?
Recently, someone taught us the difference between charity and justice. Charity is a band-aid while justice is fixing a problem before it starts. Both are extremely important. Without charity, we would let problems go awry; people wouldn't be able to get the resources they need. Without justice, people continue to get into the position where they need charity.  
Being able to work on both ends has been enlightening. We do charitable events with Joshua's Heart. Through Bread for the World, I lean into advocacy. I've held racial wealth gap seminars, which help people learn about racial disparity and how it impacts nutrition and access to food security. I had a conversation with the late representative Alcee Hastings from Broward County in his Washington, D.C. office, and he ended up passing House Resolution 189 which helps mitigate female malnutrition in regards to prenatal health.  
My work with Joshua's Heart has allowed me to think of health and food in a more big-picture way. Most recently, I ran a youth advocacy conference. I taught hundreds of students how they could write letters to their representatives and held Offerings of Letters, giving participants talking points and background information for expressing support or criticism of specific policies or legislation. 
What's been the most rewarding part of your work? 
I think the most rewarding part has been seeing our impact. It has grown a lot since I was six. When we see people smile when we hand them food or when they get back on their feet… That is the most rewarding part. Seeing that people are finding benefit in the work that we're putting into the foundation.  
Another big part is when the youth that I've been able to help helps others, and I'm able to help create a new generation of leaders. Our world sometimes seems scary and unknown, especially in Florida, but we're still going strong. 
What
are some other things you've learned through your experiences as a volunteer? 
I've learned a lot of people skills and life skills. It's allowed me to grow as a person by tenfold. I've learned how to talk to different people, whether it be community members who might not have as much as we do or people who have much more than we do, like big sponsors or Senators Marco Rubio and Rick Scott.  
Learning how to make my voice heard has been invaluable. Everyone living in a community has the right to talk about what's happening there, including youth. We all have a voice. No one is too young to take charge. No one is too young to make a difference.  
We've also been modernizing Joshua's Heart Foundation, so I've been learning things like business skills, Intel and working with Excel. It's been empowering. When I go into the real world, I'll be well-equipped.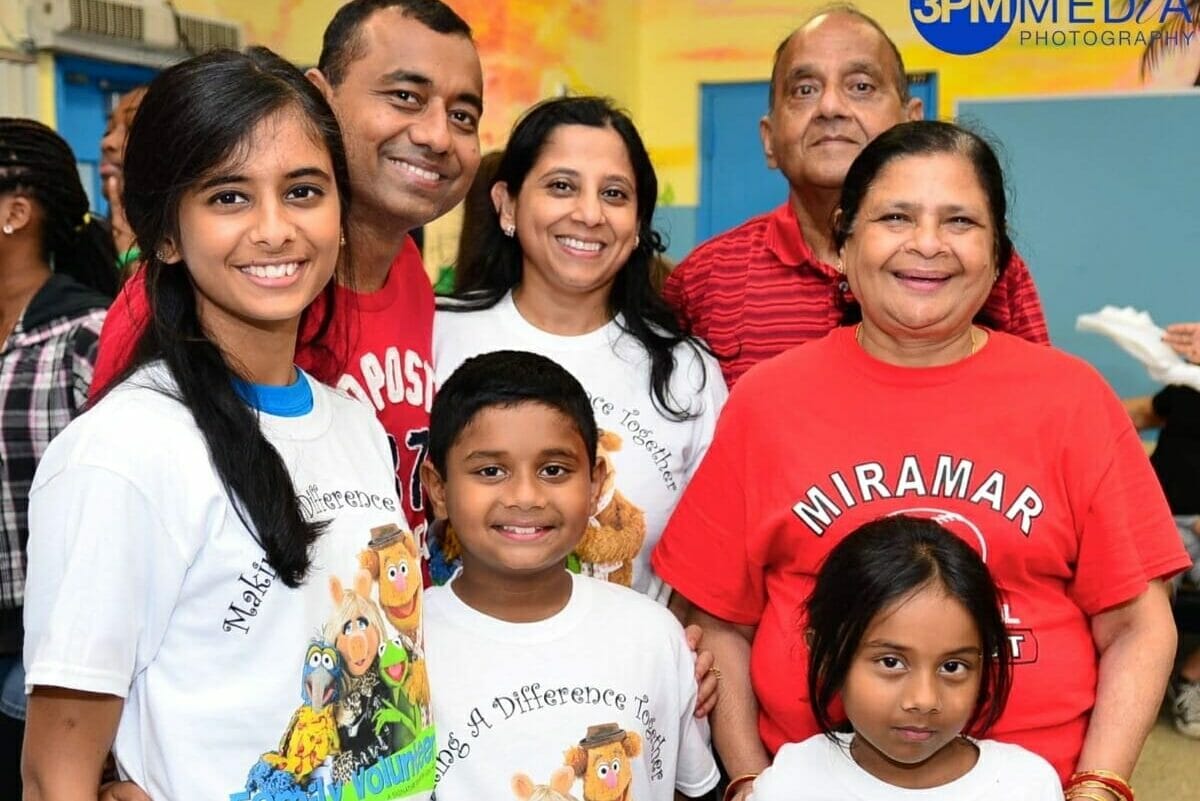 Are there any future partnerships, programs, or events that you are excited about?
I'm really excited to see how all of our new tech and programs impact how we run. I think we'll make even more of an impact. Essentially, I'm looking forward to increasing the number of people that benefit from our programs and adding new partners along the way. 
Why is it important for others to get involved in causes they care about? 
It's crucial for us to come together as a community to help tackle problems. Youth can take charge and really relish in the fact that they have a voice. We are a strong force in the community that's able to take problems we see and work towards solutions. We need to make sure that everybody who is passionate about something has the capability and the resources they need to do that.  
What do you want people to learn from your story?
I think the general theme of my story is that no one is too young to take charge. Just because you might not be able to vote or drive or do other things that adults can do doesn't mean you don't have a voice in your community. If anyone gains anything from my story, I hope it's that they can make a difference.  
Do you want to make a difference in your community like Amogh? Find local volunteer opportunities. 
Share this post