Florida Woman Distributes School Supplies to Kids in Need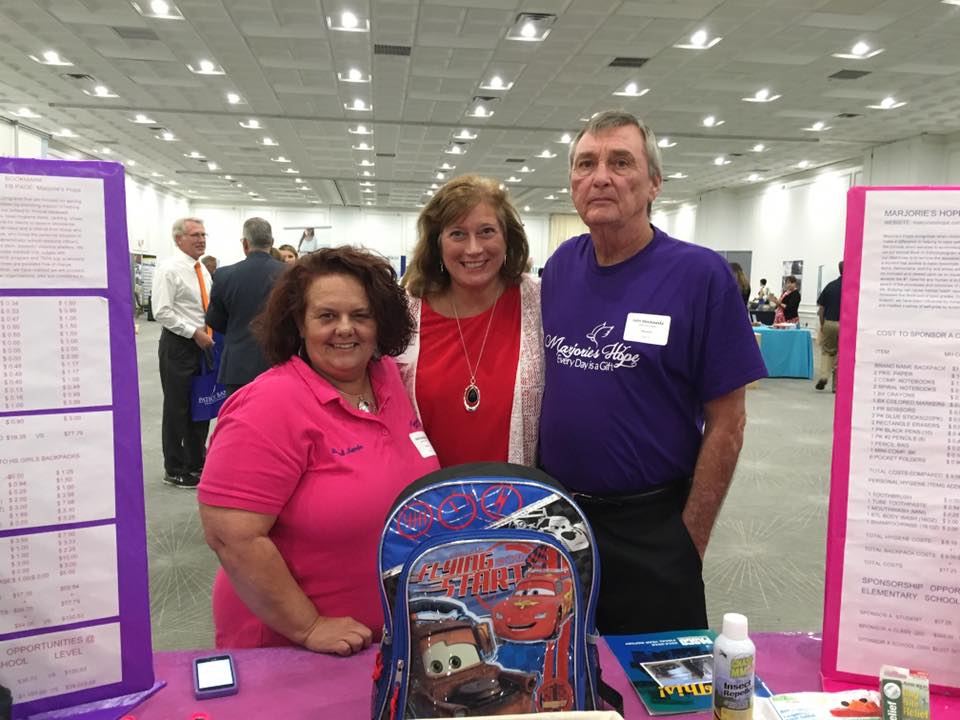 Back-to-school conjures visions of eager, happy children wearing new shoes and clothes and carrying backpacks filled with the latest school supplies and personal products. But for some children, this idyllic scenario doesn't exist, due to family circumstances and lack of funds. Without the basic necessities for school, children's grades can suffer, and their self-esteem can decline. They can lose hope in their future.
Love for a late sister has changed this scene in Pasco County, Florida. Donating school supplies for needy children was a simple gesture by Deborah Shackowsky in memory of her younger sister, Marjorie, who was tragically killed by a drunk driver in 1997. What began with a few pens and packs of paper following Marjorie's death evolved into a back-to-school distribution program for backpacks and clothes that Shackowsky affectionately calls Marjorie's Hope. This year, 2,500 Pasco County children will have backpacks filled with new supplies to start school.
"Marjorie loved God, kids, and helping others," said Shackowsky. "She was a devoted mom to her two children, and she cherished spending time in their schools. It seemed natural to do something for schoolchildren that would honor her precious memory. It was always my plan to give back to needy youngsters living in my community in the same way others gave to my children, so I randomly started donating school supplies."
In 2008, school supplies turned into backpacks filled with items—35 of them! The next year, the number increased to 50, and the following year, it totaled 99, so friends and family began helping out. Phone calls starting pouring in from schools, indicating that backpacks were needed for more children. As the years passed and numbers grew, so did the volunteers and partners—and the 2,500 backpacks became a reality.
The community support for Marjorie's Hope has been nothing short of heartwarming. National companies, such as Target, Kia Motors, and the 3M Corporation have joined the momentum, along with local businesses and organizations. "Our volunteers are the spine, strength, and light for our continued growth," says Shackowsky. "They are the choir for the silent voices in our community—the children."
"Bunco for Backpacks" is one of the most popular community fund-raisers in Pasco County. Shackowsky and her supporters started the event in 2012 as a way to purchase needed supplies to fill more backpacks. Fifty-four people attended the first Bunco party, which was held in a private home. Today, Bunco for Backpacks takes place each year at an upscale local country club, with hundreds in attendance and tens of thousands of dollars raised for the community cause.
Share this post