Florida Youth Advocates for Literacy and Aims for the Stars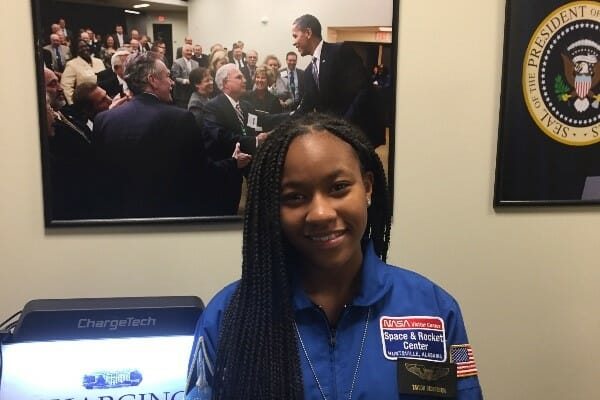 Literacy is of the utmost importance as it relates to childhood education. What makes learning very difficult is the lack of access to key resources. While a trip to your local library may seem like the obvious choice to gain access to select resources, for many children in Jacksonville, it's just not that simple.
Taylor Richardson is helping educate the young children of Jacksonville. Her goal is to ensure that every kid in Jacksonville has a book to read. Aware of the power of literature, Taylor volunteers her time by donating books and reading to younger children. While her efforts to better her community is fascinating, what makes Taylor so unique is the fact that she is only 12 years old. "It feels awesome to be able to help kids have books," said Taylor. "I love helping people and since I'm only 12 I felt this was a great way to help others, especially kids like me."
In 2015, Taylor has read to hundreds of young students and donated over 1,000 books to her local YMCA, shelters and children's hospital. With aspirations of her own to become the first African American female astronaut to travel to Mars, Taylor takes special pride in inspiring minority girls in the field of science, technology, engineering, and mathematics (STEM).
Just short of her teenage years, Taylor is already making a profound difference in her community. As the recipient of the 2015 Jacksonville Achiever award, she is not only sharing the gift of reading, but she is instilling a confidence in these children that will last a lifetime.
"I feel that I'm doing my part," said Taylor. "It feels good to know that I may inspire another little person to help someone or just maybe become an Astronaut too!"
Share this post