For Decades, Georgia Woman Serves as Beacon of Support for Those in Need Throughout Her Community
Meet Daily Point of Light Award honoree Eula Clay. Read her story and nominate an outstanding volunteer or family as a Point of Light.
Each Wednesday, Eula Clay can be seen at St. Jude's City of Faith in Decatur, Ga., distributing food, clothes, and any other items she has collected throughout the week to help those in need.
Eula describes herself as a "finder" — every day, all week long, she is working to find and collect what her community tells her they need. Sometimes that's furniture for disabled veterans, and sometimes it's children's clothes for those struggling to afford them. Each week she strives for blankets and sleeping bags for the homeless, as well as clothing, toiletries, and lunches of nonperishable items.
"It always gave me a great feeling to know that maybe I couldn't fix their problem, but I could help them get from one situation to another one," Eula said. "Whatever I could do, even if I didn't have it, I would try to find it for them."
Eula said 100-150 people will visit each Wednesday distribution. Sometimes those stopping by aren't looking for anything in particular, and just want to sit with Eula and have her listen to them while they talk.
"That's been a rewarding thing in my life, knowing you can have that kind of impact on people and they believe in you," Eula said. "That's what keeps me going."
Eula is able to collect her items from donations brought to her by community members who have heard her mission through word of mouth, as well as donations from the Finders Keepers consignment shop and Second Life thrift store. The items are either dropped off at her garage, or she travels to pick them up herself.
And if someone requests an item from Eula that she doesn't already have, she will do everything in her power to find it from somewhere within her community.
"I always tell God, 'Let me be able to find it or give it,'" Eula said. "With the ministry and everything, I'm just amazed at how sometimes I could get down to the very last minute, and all of a sudden someone will come and ask me for something, and it will always appear."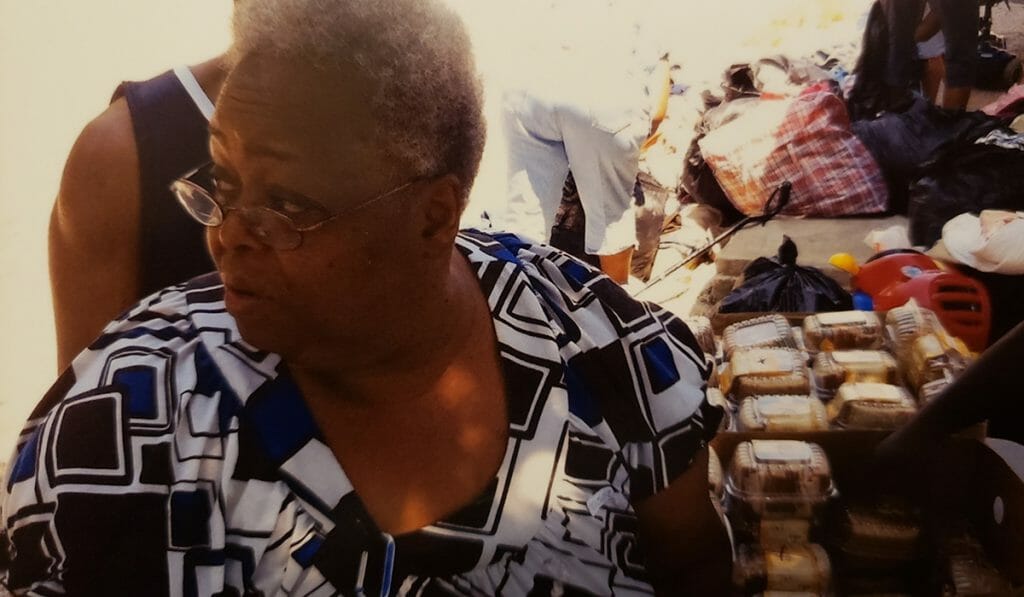 Eula said she has been passionate about helping people her entire life — she remembered, as a teenager, giving away her lunch money to kids who didn't have any — and she has been actively volunteering for almost 50 years. She first got started by asking her pastor how she could help out more at her church. She didn't want to join the choir or become an usher, but as she told her pastor, she enjoyed helping people. At the time, he was in the prison ministry in DeKalb County, Ga., so she started traveling with him there and then all over the state of Georgia.
She began hosting monthly birthday parties for the incarcerated, a practice she continued for 36 years before retiring two years ago. At the birthday parties, which she also hosted for sober living facilities, she would bring gifts such as stamps, envelopes, and personal hygiene products, as well as cake and ice cream.
"Then I just started helping everyone I could," Eula said. "I have a passion for it and I have a love for it. I hate to see people hurting. I can't stand it. If I can do something to make you smile, I want to do that."
From the prison ministry, she herself went into street ministry. She had a space at a local flea market where she could do her ministry, and she sold clothes she collected at a reduced price. After losing her spot in the flea market, she moved her distribution center to her garage and began her current work at St. Jude.
Eula is retired and any money she spends is her own. If someone tells her they are hungry, she will go to the grocery store and purchase food for them herself. She tries to keep umbrellas, coats, and blankets in her car, in case she sees someone who needs help while she's out driving. Each holiday season, Eula will sponsor a family and provide them with toys and a Christmas dinner.
"She's had a big impact on the community where she's able to meet them where they are, because a lot of times those people are overlooked and they're marginalized," said Shirley Wright, Eula's friend of ten years. "She's always been a listening ear for them."
Eula said she appreciates the faith and confidence that the people of her community have in her. They always know that when they donate items to her — whether it be furniture, coats, sleeping bags, or canned goods — that those items are going to someone who really needs it.
"It's been a real honor for me to do that because I love people, and I feel like we're all on the same page," Eula said. "If we don't help one another, we're not going to survive."
Do you want to make a difference in your community like Eula? Find Local Volunteer Opportunities.
Share this post