Foster Mom Volunteers Time and Talent to Support Foster Families in Her Community
Meet Daily Point of Light Award honoree Monique Zantop. Read her story and nominate an outstanding volunteer or family as a Daily Point of Light.  
Monique Zantop of Jackson, Michigan, accepts donations through the nonprofit organization Birthbrite Foster Closet. She and her sister spend hours putting together bags of clothing, basic need items and comfort items for children entering foster care. They host events and make arrangements to deliver the items to the children so they have things of their own.  
Monique volunteers anytime it's needed, day or night. She goes out of her way to be a support to the youth in care. Monique always says, "All of these 'littles' will someday grow up and they will be the adults. Do we want them to feel overlooked and angry, or do we want them to know they are seen, loved, worthy and cared for?"  
Her determination to keep volunteering and showing up for kids in her community is incredibly inspiring. Read on about what motivates Monique to keep engaging with foster families in her area. 
Describe your volunteer role with Birthbrite Foster Closet.
My role is to help get items that children in foster care need, and to the families that serve them. So sometimes this looks like making deliveries, dropping things off at people's houses, or sometimes going out and purchasing items if someone's provided funds but maybe there's a transportation barrier. So really anything that fills in the gaps of what's needed to get items to the foster children and families. Some weeks we might not see any children, other weeks we see 10, but it averages out to be about 4 to 7 children per week. 
Why are you passionate about this cause in particular?
I've been a foster parent myself and there's a general idea that people sign up to become foster parents and that they shouldn't have any needs or complaints. That's just untrue. I really want to be a support for the families that are serving children to make sure that everyone has their basic human needs. Everyone deserves dignity.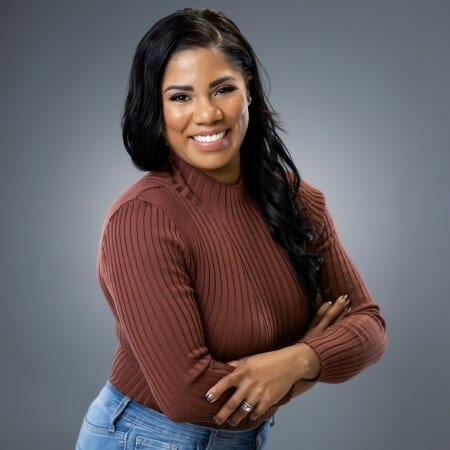 I've adopted two children from foster care, and feel that everyone deserves a chance to have what they need so they can be the best version of themselves. I became a foster parent in the last decade, but have been doing volunteer work through the Birthbrite Foster Closet for the past three years. We got started during the pandemic, so everything we were doing was low-contact or no-contact service. 
Can you share a rewarding moment from your volunteer work?
Recently, we had a foster family come in and they needed a few items for an emergency placement they took. They went into it knowing that the child would only stay with them for maybe a week to 10 days and they just needed pants, a sweatshirt, a jacket and a few other items. While the child was there, I got to meet and interact with the child, and the child took an interest in a particular toy. But because the family knew the child wouldn't be there for very long, they left without the toy.  
In the meantime, another family contacted me and they were really nervous letting me know they were going to be accepting their very first foster placement. They shared some of their needs and wanted some advice on what kind of items they could possibly use. Long story short, I was able to connect the pieces without anyone sharing any additional information, and realized the child I had just met was going to be going to the other family who was anxiously awaiting their first placement. So while getting things ready for them to drop off, I was able to put that particular toy in there that the child had had their eye on.  
Of course, that was awesome. It's scary to be a child who just went to a new home temporarily and is now headed to another home with strangers, but to be a key person who had the role in meeting the child and getting the child the item they really wanted was so rewarding. We love that we get to be the consistent people in some of these children's lives, despite them moving from place to place. Birthbrite Foster Closet is really about being an identified, safe place for the kids in care. For us to get to know them and get to understand them is an honor. 
Why do you think it's important for others to get involved with causes they care about? 
I think everyone has something they're passionate about and everyone serves a purpose. If we can all focus on what we're passionate about and what we're driven to do, it can really help benefit everyone in our community, even worldwide. If everyone focuses on their passion, I think we'd have a much kinder community and world and it would benefit everyone.  
Any advice for people who want to start volunteering?
There's no volunteerism or task that's too small or unimportant. Everything matters; it all adds up. One act of kindness makes a difference for someone, even if you can't see it in that moment. Those are the things that stick with people. Even the smallest task can really have a ripple effect. 
How can readers help?
The best way is to visit our website to see any needed donations. We're also on Instagram, which is a quick and easy way to keep up with things. 
Do you want to make a difference in your community like Monique? Find local volunteer opportunities.
Share this post