Friendship Inspires One Girl to 'Light Up the World' for SMA Awareness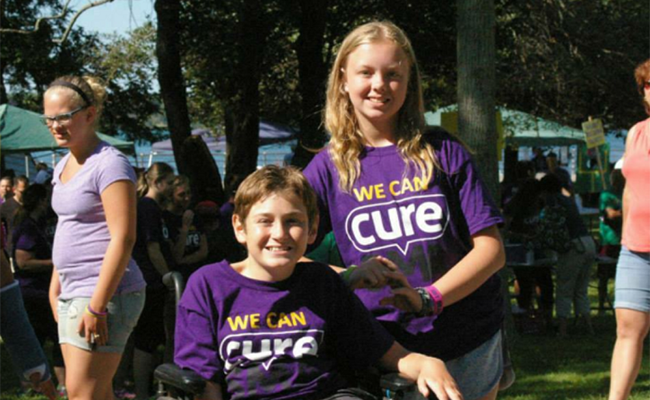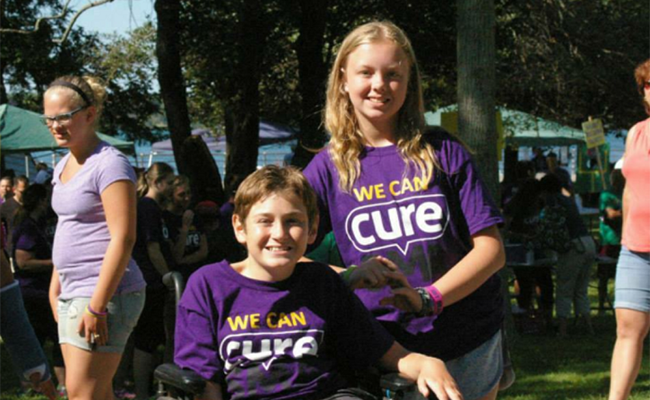 "In elementary school, my best friend, Kale, was in a wheelchair and I didn't know why," said Bailey Walter, of North Tonawanda, New York. "It took me a long time to ask about it, but in fourth grade I talked to his mom and found out he was diagnosed with spinal muscular atrophy at 18 months old."
Bailey told her mom she wanted to help Kale. Her goal? For them to dance together by the sixth-grade dance.
"I think my mom was a little skeptical at first," Bailey said. "She bought 100 bracelets that said 'SMA – Let Them Dance' and told me if I sold 100 bracelets in a month they'll give me everything I need to support me in my efforts. That was almost six years ago."
Though her wish to dance with Kale at the sixth-grade dance did not come true, Bailey has reached many milestones over the last six years in her efforts to raise funds and awareness for spinal muscular atrophy.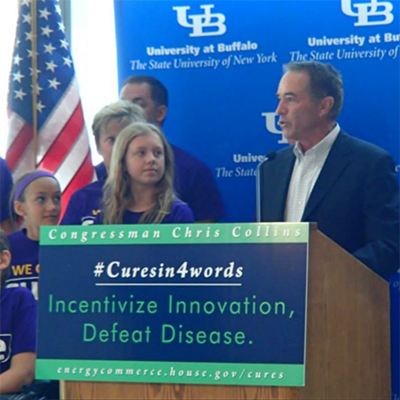 She started raising funds for Cure SMA, a national nonprofit for spinal muscular atrophy, by participating in their annual walk in her area. From there, her passion grew from fundraising to advocacy efforts and raising awareness.
Working with Congressman Chris Collins, Bailey and Kale took part in a press conference to petition for the 21st Century Cures Act, which provided more than $4 billion in funding to the National Institute of Health for research of diseases and treatments.
To further raise awareness, Bailey petitioned the North Tonawanda mayor to name August 16, Kale's birthday, SMA Awareness Day. This year, the Peace Bridge, which connects Canada with the United States, Niagara Falls and the Curtiss Hotel in downtown Buffalo were lit up in purple to raise awareness. Her goal for next year is to light the world purple.
"We want to expand globally to raise awareness," said Bailey. "We already have commitments in Australia, New York City and Paris."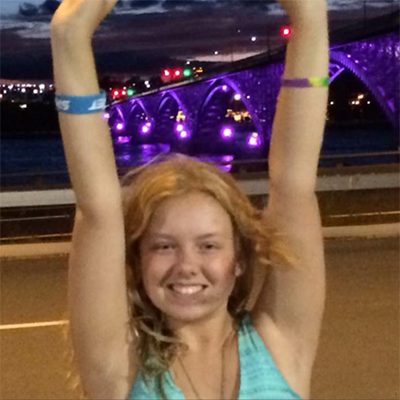 Bailey is amazed at all that's been accomplished over the course of six years. She's been recognized in the media and has won awards for her efforts, including the Nickelodeon Halo Award.
"I never pictured it growing this big or getting all these awards. Especially the Halo Award. I never expected it. It was never about getting anything for doing this," she said. "I just wanted to help kids with SMA."
Currently, she is working on a bill with local politicians to provide access to SMA screening for newborns, focusing on next year's Aug. 16 awareness day, and also taking time to recognize others who give back.
"I never really thought about organizations and charity when I was little, but meeting Kale changed my perspective," Bailey said. "It made me see that we have to give back to everyone, because not everyone has what you have."
To do this, Bailey is working with a local middle school to provide an annual award to a sixth grader who is helping to give back. She wants other young people to realize they can make a difference.
"If you believe in yourself and others believe in you, there's nothing that can stop you."
Share this post