From Alzheimer's Awareness to Food Security, San Diego Teen Inspires Youth Volunteerism Across Various Causes
Meet Daily Point of Light Award honoree Arthur Wang. Read his story and nominate an outstanding volunteer or family as a Daily Point of Light. 
For 15-year-old Arthur Wang, food is more than just a necessity to survive. To the self-proclaimed food enthusiast from San Diego, California, food is an avenue to explore diverse cuisines and cultures. And when prepared with the right ingredients, food can be nature's best medicine. So, when Arthur discovered the shocking reality that a staggering 119 billion pounds of food is wasted each year in the United States, amounting to almost 40% of the nation's total food supply, he knew he had to act.  
Arthur began volunteering with Feeding San Diego over a year ago during his eighth-grade year. Since then, he has dedicated more than 250 hours to support the organization's mission of maximizing food rescue and ensuring that every person facing hunger receives nourishing meals.  
His involvement with Feeding San Diego ignited a passion for volunteerism, leading him to also volunteer with Alzheimer's San Diego and even establish his very own volunteer club named ForSocialGoods. Through his club, he aims to promote youth volunteerism across various causes, with a particular focus on food security and health equity.  
Read on to discover the inspirations behind Arthur's volunteerism and the various projects he has spearheaded.  
What inspires you to volunteer? 
When I was in eighth grade, my school started to give free lunch to everyone through the Universal School Meals program. I really enjoyed the meals that they gave since it was free. However, many times a lot of the food was thrown away even though it was perfect. I learned that all the food ended up in landfills and this can cause many problems like climate change. This motivated me to change the situation. I asked myself, 'What can I do to make a little difference in this big problem?' So that's when I discovered Feeding San Diego's food rescue program and volunteer program. Instead of food being thrown in the trash, Feeding San Diego actually rescues surplus food and gives it to people in need. So that's why I've been volunteering with them since.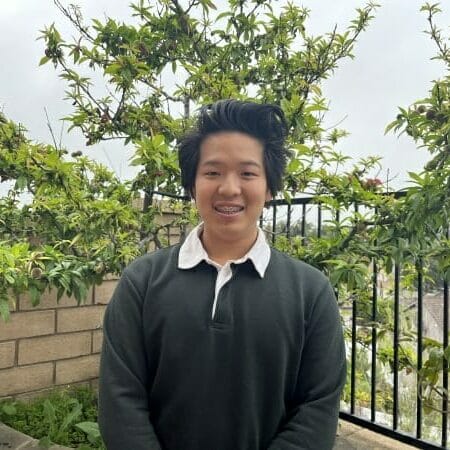 I started volunteering with Alzheimer's San Diego in the summer after eighth grade because one of my own family relatives actually died from it. I was really sad but also intrigued by it because I didn't know what Alzheimer's disease was. So I started researching and found out that Alzheimer's is the third leading cause of death in San Diego, and what's even scarier is that there's no cure for this. I became saddened by this and thought about what I could do to lessen the horror of this. So that's when I found Alzheimer's San Diego.  
Describe your volunteer role with Feeding San Diego and Alzheimer's San Diego. 
At Feeding San Diego's Sorrento Valley headquarters, I lead a group of around 40 volunteers to manage the produce pantry. Together we glean fresh produce, pack food boxes and organize donated items to serve around 700 households.  
With Alzheimer's San Diego, I first started with their internship program, where I participated in educational classes to learn about what Alzheimer's disease is. I also did different learning activities, projects and worksheets. For example, I wrote a letter to Representative Scott Peters expressing my concern and urging him to increase funding for research to find a cure for Alzheimer's.  
How did your passion for serving others lead you to start your own volunteer club ForSocialGoods? 
I established ForSocialGoods in January of 2022 to encourage especially youth participation in the community with the aim of promoting volunteer activities that address food insecurity and reduce health disparities. Our club has attracted around 20 dedicated members. Together, we've organized and participated in various activities including beach and campus cleanups, food rescues, many food drives and smile drives. To further extend our outreach efforts, I have taken on the responsibility of managing the ForSocialGoods website. Through this platform, we aim to promote the principles of zero waste, foster healthy living, and advocate for safe communities. By writing blogs, we can reach a wider audience and inspire positive change in our society. 
What's a smile drive? 
We realized that many of the people who were receiving food from Feeding San Diego also didn't have access to good oral care products. So, we decided to set up smile drives at many of our local libraries to collect oral care products like toothbrushes and toothpaste. And we donated them to Feeding San Diego, which distributed the products out to the community during a produce pantry distribution.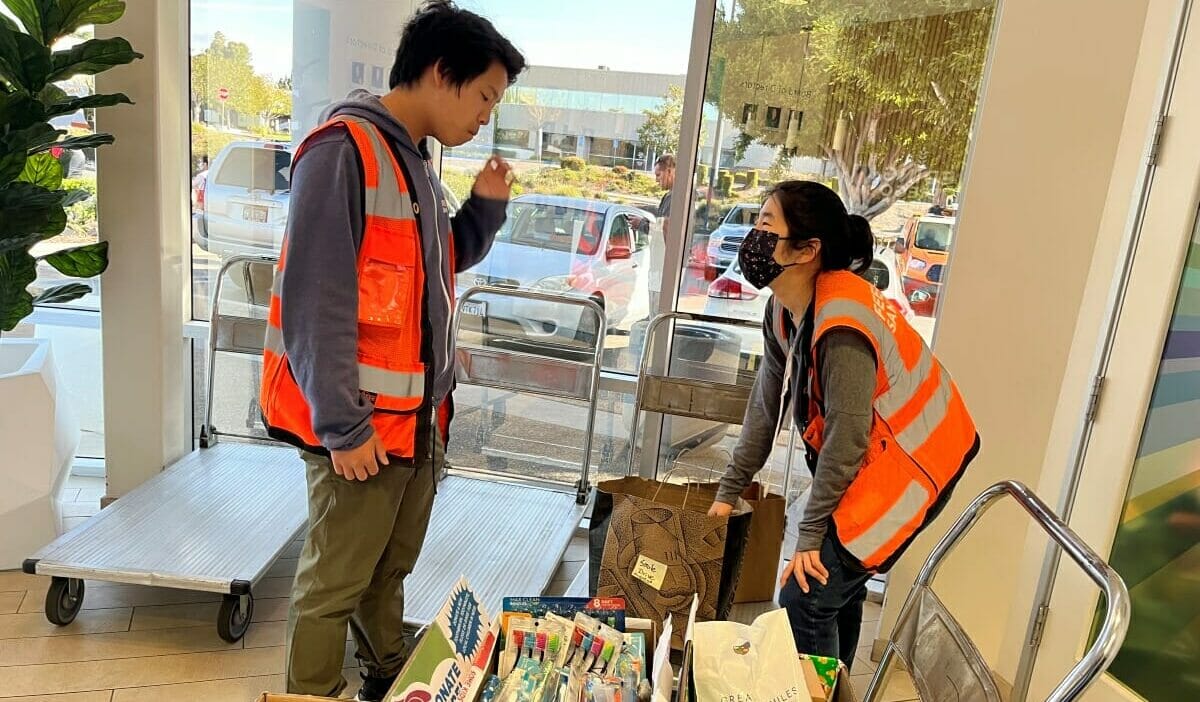 What's another one of your favorite projects you led with ForSocialGoods? 
One of my most memorable experiences is a project we did called Birthday Tote Bags for Seniors. I secured a $500 Hershey Heartwarming Young Hero grant and with fifth-grade students from Ocean Air Elementary School and my club, we were able to make 100 birthday tote bags to bring up the spirits of seniors living with dementia. The tote bags included many goodies such as a hand-drawn picture and a birthday note.  
This was my favorite project because the response that we got from the students was very inspiring. Reading the birthday notes that they wrote was a very touching experience because they reminded me and everyone else the power of kindness and the impact they can have on others. In addition to that, Ocean Air is the elementary school I went to and I still receive a lot of positive responses from the students.  
What motivates you to continue volunteering?
I know volunteering is a huge thing. It takes a lot of time and effort to do activities like this. But there are so many problems in our world that haven't been taken care of and I just really want to stop those problems. So, I think that with my presence, especially as a young volunteer, I want to inspire other youth to volunteer also.  
Are there any future partnerships, programs, or events that you are excited about?
Right now, I'm organizing a group volunteer event at Feeding San Diego with the students from Ocean Air Elementary. I'm also planning a homegrown garden project, where I plan to build gardens at schools and public places across San Diego. Also I have picked surplus fruits from my neighbors who have fruit trees and donated them to low-income families and seniors in San Diego.  
What do you want people to learn from your story?
What I want people to learn from my story is that regardless of who you are, whether you're old or young, rich or poor, you can make a difference if you care and be consistent about it. I especially want to encourage young individuals to take action in their communities. Any small act of kindness and compassion has the potential to create a positive impact on society and the world at large.  
Do you want to make a difference in your community like Arthur? Find local volunteer opportunities. 
Share this post