From Hurricanes and Earthquakes to Pandemics and Wars, California Physician Races Around the World to Save Lives
Meet Daily Point of Light Award honoree Dr. Prerna Mona Khanna. Read her story and nominate an outstanding volunteer or family as a Daily Point of Light.
To say that Dr. Prerna Mona Khanna's resume is impressive would truly be an understatement. A triple-board-certified practicing physician, Dr. Mona is also a founding member of the Department of Homeland Security and an Emmy Award-winning medical journalist. But what makes the 57-year-old physician's life even more admirable and outstanding is the volunteer humanitarian work to which she has dedicated more than 20 years. 
From natural disasters such as Hurricane Katrina in New Orleans and the 2011 Great Tohoku earthquake in Japan to man-made ones such as the 9/11 terrorist attack… when tragedy hits somewhere in the world, Dr. Mona deploys, providing emergency medical aid to save countless lives.  
"With all the responsibilities and changes thrown at us, life is hard enough as it is," Dr. Mona said. "But when a natural or unnatural disaster happens, the effect it has on people and their suffering is devastating. I just can't stand it and I want to do everything in my power to put a smile back on their faces."   
Her heart for helping others started to blossom ever since she was a young girl growing up in Chicago, as she saw her immigrant parents drop everything to help other immigrant families assimilate into their new lives in America.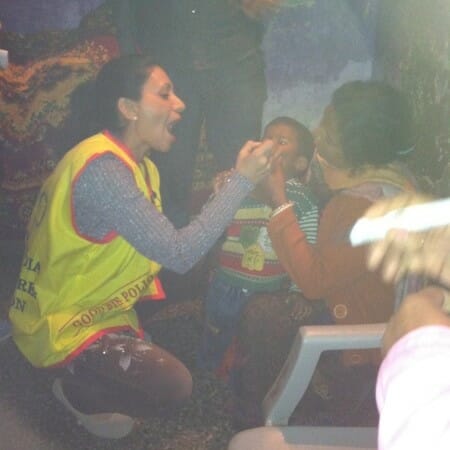 "When you grow up in a household that's all about helping others and service, that becomes ingrained in you and you want to carry that forward," she said.  
With that conviction to serve others, Dr. Mona became a physician and by the late 1990s, she was the medical director for the county of San Bernardino in California, helping injured employees get back to work. But in 1999, her life was forever changed as she watched scenes of war and ethnic cleansing in Kosovo play out on the news, leading to hundreds of thousands of Albanians being expelled and taken in as refugees by the United States. Wanting to help, she reached out to several organizations and found one that needed physicians to perform medical clearance screenings for the refugees that transitioned through Fort Dix in New Jersey. She jumped at the opportunity and the rest is history.  
After that first deployment helping Kosovo refugees, she has since delivered a baby in Liberia amid the Ebola outbreak, administered polio vaccines to children in India and given lifesaving inhaler treatment to a girl suffering from an asthma attack after the 2010 earthquake in Haiti. Altogether, she's provided emergency aid in 15 countries after five hurricanes, four earthquakes, two tsunamis, two wildfires, a monsoon flood, a plane crash, the 9/11 terrorist attack, two wars and two pandemics. Most recently, she performed medical screenings on Afghan refugees so they could be cleared to resettle in the U.S., and also provided COVID-19 surge relief at an overwhelmed hospital in Wisconsin.   
The stories Dr. Mona has of her deployments are far too numerous to count. But for her, the most memorable stories are the ones when the patient's life was not only saved, but completely changed as well, such as the case of a child from Bantayan Island in the Philippines, where Dr. Mona provided medical relief following Typhoon Haiyan in 2013. 
"This child had a cleft palate, and I was able to connect that family to an organization called Smile Train, which provides corrective surgery for children with cleft lips and palates," Dr. Mona said. "These are the stories that tell us that you can actually change the trajectory of somebody's life because that child now can eat better, talk better, and he'll be able to have a very normal life."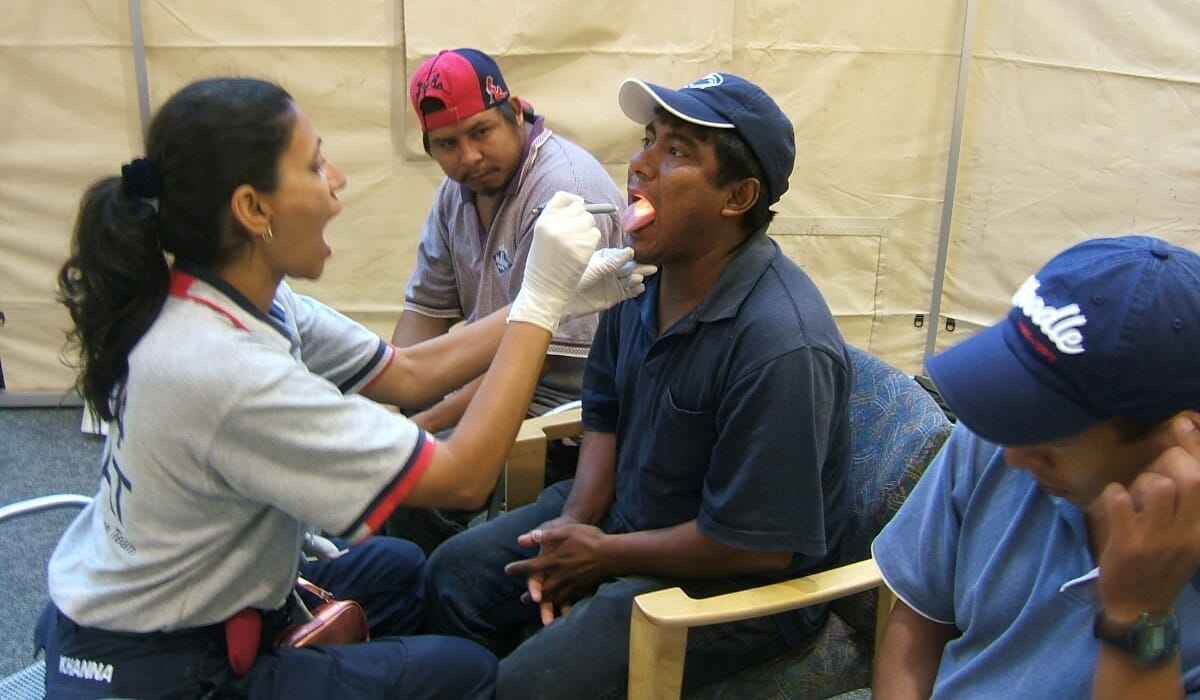 Sheri Bailiff, an ER nurse from Fort Worth, Texas, was able to get a firsthand view of Dr. Mona's unmatched level of passion for serving others when they deployed together to Puerto Rico in 2017 after Hurricane Maria barreled through the island. Sheri and Dr. Mona treated patients for lacerations, broken bones, infections and other injuries despite the obstacles of being in a completely new environment and the majority of patients only being able to speak Spanish.  
"She was very professional in her attitude and work ethic. She was just at ease doing that kind of work," Sheri said.  
"Anybody can look at where she's been and what she's done and say she's inspiring," Sheri added. "I think people are sometimes intimidated by what she's accomplished, but she's a very caring person and she is great with patients."   
With it being impossible to know when disaster will hit and she will have to drop everything and go, it is difficult for Dr. Mona to have a full-time job, so she sacrifices this security and works day-to-day as a freelance medical consultant and worker's compensation physician.  
As a financially secure physician without children, Dr. Mona understands that it's easier for her to bound to these deployments and volunteer during tragedies. But she hopes that people will recognize that there are volunteer opportunities everywhere, whether it's donating blood, volunteering with a nonprofit organization or simply helping your elderly neighbors.  
"If you can do what I do, more power to you because, boy, is it amazing," she said. "But if you can't, just look around. There are opportunities to help others everywhere you look."  
Do you want to make a difference in your community like Dr. Mona? Find local volunteer opportunities. 
Share this post