From Volunteer EMT to Girl Scout Troop Leader, Army Veteran Continues to Serve Her Country Through Various Volunteer Roles
Meet Daily Point of Light Award honoree Jen Tyes. Read her story, and nominate an outstanding volunteer or family as a Daily Point of Light.
As is the case with most mothers, 38-year-old Jen Tyes is a superhero to her two children. On top of carrying out all her motherly duties, she works a full-time job and writes children's books. But Jen's superhero status doesn't stop there. She's also a superhero to many others in her community of Bloomfield, Connecticut, and beyond as she has donated her money, time and resources to various organizations.   
Ever since she decided to enlist in the US Army before college, Jen said she had a heart for serving others. She first stepped into the nonprofit world in 2006 by being a child sponsor for Compassion International, helping to provide financial, social and religious support to children living in poverty across the world. Wanting to create a direct impact on her immediate community, Jen started to look for local volunteer opportunities.  
Now, while continuing to sponsor disadvantaged children, Jen volunteers as an emergency medical technician (EMT) and as a Girl Scout troop leader. She also volunteers with the Alpha Omega Phi Military Fraternity and Sorority to support homeless veterans and has surpassed 200 hours of community service just this year.
From volunteering as an EMT to being your daughter's Girl Scout troop leader, you have four different volunteer roles. How do you balance them all on top of your fulltime job? 
I'm not doing everything all at once. Things are planned, and the needs of all the organizations aren't the same. With Compassion International, I write letters, and I send money to support the children I sponsor. With the Girl Scouts, it's all about helping organize fun activities and encouraging the girls to make a difference in the world. With Alpha Omega Phi, we get donations and provide homeless veterans with hygiene products and clothing. Then, to become a volunteer EMT, I had to get certified for that. It's a lot, but I make the time. Part of why I like to diversify my volunteer roles is so that I have the skills that will help anyone I might come across.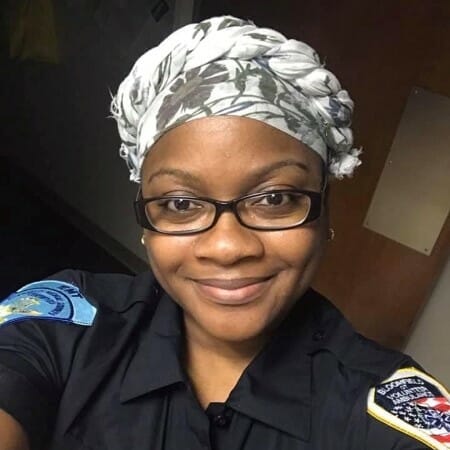 Why did you decide to become a volunteer EMT in 2019? 
My mom was diagnosed with cancer, and I've always wanted to do something in the medical field. Randomly, one day I came across a post on Facebook that said my town was offering EMT training, so I signed up. I thought it was a way I could support her by having a bit of medical knowledge. She passed away before I became an EMT, but I had finished all my training. I just had to do the test. So that's how I got into that.  
What does an average shift look like, and what's your favorite part of volunteering as an EMT?
I arrive a half hour before my shift starts, and I go to the ambulance to check that we have enough supplies. I check the oxygen levels, make sure we have sheets, cleaning supplies, masks for the patients, things like that. And then, when we get a call, I drive to the residence of the patient and transport them to the hospital. In one shift, you can probably fit three calls.   
I really enjoy meeting different people around town. We have a lot of elderly patients. I met a woman who was 95, but she was acting as if she was 16, very youthful and dropping gems of knowledge. In the instance where it's someone younger and they've had an accident or something like that, it just feels good to be able to help them in their time of need and give them words of encouragement.  
What inspires you to volunteer? 
I remember when I was going through military training, you had someone called your "battle buddy." That person was your support, and you were their support. You had each other's back no matter what. There are so many times in life that we need that "battle buddy." But there are so many people out there who don't think anyone cares for them. I think it's important for us to inspire and support each other to keep moving forward.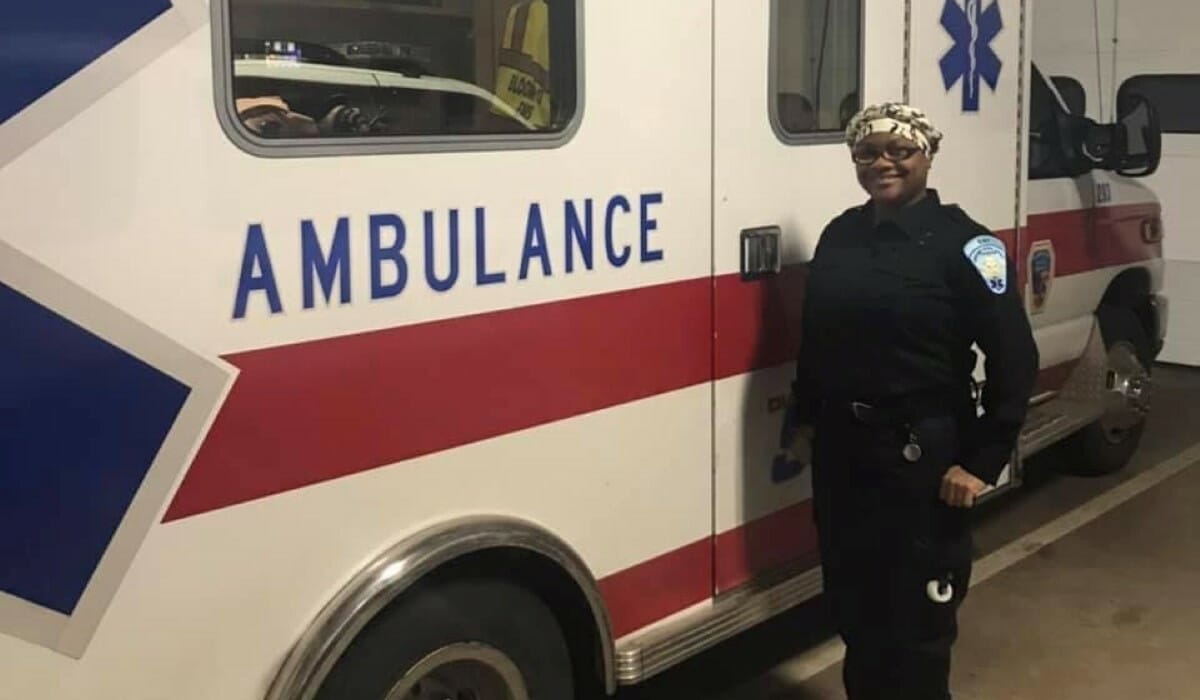 Do you have a favorite memory or volunteer experience that STANDS out to you?
I have so many, but I remember one moment with the Girl Scouts when they changed from young girls who were just there for the fun activities to forward-thinking young women who wanted to change their community. It was when they were in the fourth grade. I had bought all the materials, and we built a water filtration system together. They were pouring the dirty water through the system and then, at the bottom, they could see the clean water come through. That moment was like a spark in changing their thought process to see that, while they're young, they could make a difference. They then started to think of different ways to do something greater. One of the issues that concerned them was animal abuse and abandoned animals who didn't have homes. So we created a t-shirt and sold them to donate the proceeds to an animal shelter in town. I think that was the catalyst for them choosing to do the Bronze Award. We were the first in the history of my town's Girl Scouts troops to do this award. And it wasn't me saying, "We should do this." It was them.  
Why do you think it's important for others to give back?  
It's important because not only are you giving someone your time, energy and resources, but you're also creating a better version of yourself. You're showing your humanity and compassion to the world, and like they say, smiles are contagious. When you give compassion to another person, it opens them up, and it gives them the opportunity to also give back and pay it forward.  
What do you want people to learn from your story?
I would like them to learn that we are all points of light. Martin Luther King Jr. once said, "If I cannot do great things, I can do small things in a great way." Whether it's helping a neighbor with yard work or taking care of a sick family member, no action or impact is too small. It doesn't take this grand gesture to be a light in someone's life. With every act of service, you can change lives.  
Do you want to make a difference in your community like Jen? Find local volunteer opportunities. 
Share this post
---