Full of Gratitude, Young Immigrant Pays Service Forward to His Adopted Home
Meet Daily Point of Light Award honoree Sheldon Fouche. Read his story and nominate an outstanding volunteer or family as a Daily Point of Light.
12-year-old Sheldon Fouche says when his family immigrated from South Africa to Tampa, Florida, his new American neighbors were incredibly welcoming. When his uncle unexpectedly passed away in 2017, the grieving family once again received overwhelming support from the community. Sheldon, his older brother, Dominic, and their two cousins are now volunteering to pay that kindness forward.
As CEO of Kids 4 A Cause, Sheldon is supporting others in difficult circumstances to help ease their pain and suffering by donating funds generated by the sale of handmade products and items. The 7th-grader is inspiring other youth to get involved in service and make a difference, as he has raised more than $12,000 thus far, helping everyone from the homeless to veterans, teachers, police and first responders, the hungry, abused and orphaned, as well as important causes including the environment, neglected animals and addiction.
What inspires you to volunteer?
Our family has always placed a high value on community service and volunteering. My service can have a ripple effect. Kids like to inspire other kids, and kids can make a difference through volunteerism.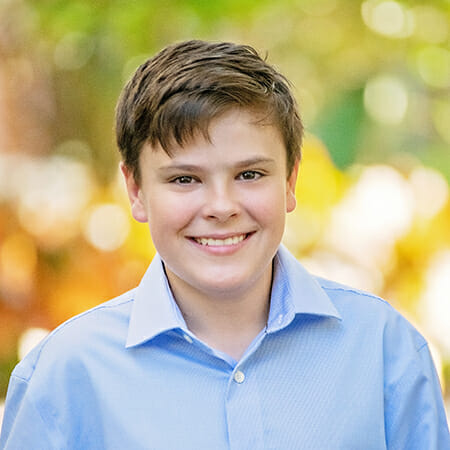 Describe your volunteerism with Kids 4 A Cause.
As CEO and co-founder, I handle marketing, communications, and the sale of our products. I also make public speeches and plan which events and expos we will attend. We make a variety of household products to sell including handmade soaps, essential oils, jewelry, environmentally friendly straws and bath bombs. My goal is to raise at least $1,000 each month for our initiatives, and through our fundraising, we've given back to the community in various ways, including donating 10,000 meals for the hungry and helping Hurricane Dorian victims. We're currently helping people locally in the Tampa Bay area, but also have sent help to South Africa and the Philippines.
Share one personal story with me from your volunteerism.
Our annual December event is Santa's Shoe Box Project, which is our biggest project of the year. We fill shoe boxes for homeless with donated essentials including soaps, shampoo, toothbrushes, food and clothes. Each box is wrapped in holiday paper with an uplifting note attached, and this year, our goal is to deliver 500 boxes. The boxes are delivered to Vincent dePaul homeless shelter and Pinellas Hope, and we have five schools involved in this project. It's so nice to see everyone brought together for this cause, and the recipients are always very happy when they receive the boxes. They say they can't even remember the last time they received Christmas gifts. It's really a wonderful thing to see.
Why do you think it's important for others to give back?
It's really important to volunteer because you get good karma from serving and you're also helping to spread kindness to make the world a better place, one step at a time.
How have you continued to volunteer throughout the COVID-19 pandemic?
It's been harder to volunteer but our efforts are going smoothly, and we're doing lots of things online. We've supported the elderly who are in isolation at nursing homes by giving them flowers, cards and gifts. It gives them hope to see that people are there for them, as they've been in quarantine and lots can't see family.
In one word, what does volunteering mean to you?
Service. We are supporting our local community whenever there is a need. It also makes us feel good to help others.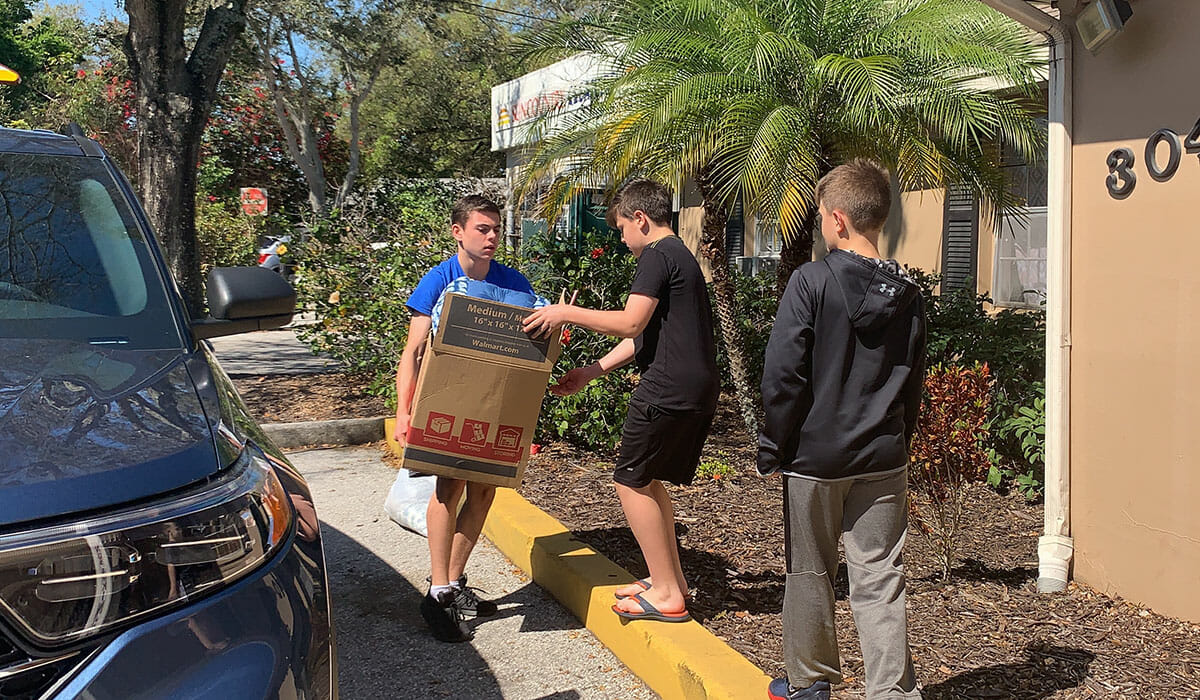 What do you think your uncle would say about your service?
I think he'd be proud of us, and he'd tell us to keep going. I remember how he loved life. He had lots of friends, he was a very energetic person and he had a great attitude. He gave back to the community and made everybody happy.
When you're not in school or volunteering, what do you do for fun?
I just started lacrosse. I spend lots of time with my family. We like to be outdoors, or go out to dinner. We kayak sometimes, we also watch movies together and play board games.
How can readers help?
We are currently selling bath bombs to raise funds for Crisis Center of Tampa Bay. Next month, we'll be supporting the Wounded Warrior Project. For more information about how you can help, please visit our website.
Do you want to make a difference in your community like Sheldon Fouche? Find local volunteer opportunities.
Share this post