Garden Pool Volunteers Stock Public "Seed Library" to Promote Food Sustainability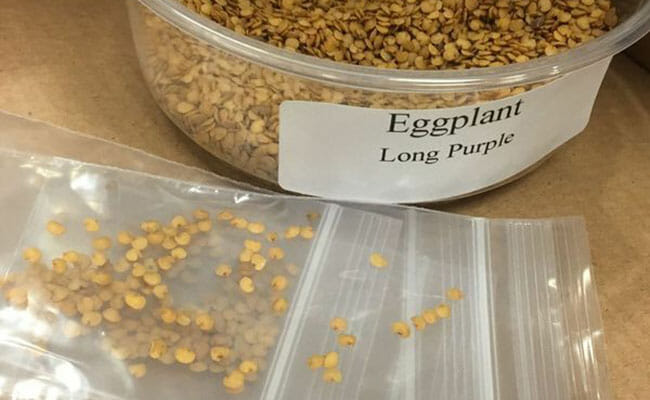 Garden Pool is today's Daily Point of Light Award honoree, and one of the winners of the 2016 Make A Difference Day Awards. Each year, TEGNA recognizes 14 outstanding leaders of Make A Difference Day projects, awarding $140,000 in grants that are donated to the charities related to the winning projects. Learn more about Make A Difference Day and register a 2017 project at www.makeadifferenceday.com.
Bok choy, collards, eggplant, fennel, kale, spinach and squash – just a few of a wealth of seed options made available to Maricopa County residents, thanks to "seed libraries" stocked by volunteers in Mesa, Arizona. Garden Pool, a nonprofit dedicated to research and education on sustainable ways to grow food, recruited 50 volunteers who came together on Make A Difference Day 2016 to pack nearly 4,000 seed packets to restock three public seed libraries. Local residents can "check out" the seed packets using their library cards, then return seeds saved from their harvests. Students from Arizona State University joined local middle school students and community volunteers to pack 60 varieties of seeds, supplied by organic farm distributors as well as Garden Pool's own crops.
Garden Pool was awarded a $10,000 grant, recognizing its efforts on Make A Difference Day – a little extra money to do a lot more good for the community, helping Arizonans learn to grow and sustain their own food. We asked Dennis McClung, president and founder of Garden Pool, to tell us more about last year's project and the organization's ongoing efforts to make a difference in food sustainability in Arizona, and in communities around the world.
What was the inspiration behind your seed packing project on Make A Difference Day 2016?
The inspiration behind our seed packing party was Make A Difference Day. I was inspired by the national event to make the biggest difference in a single day with a volunteer project.
Tell us a little more about what your volunteers did that day.
We had volunteers in three locations pack seeds for public seed libraries. We had students at a university, middle school students, and the general public volunteering.
What was the most rewarding part of the experience? A favorite memory?
The most rewarding part of the experience has been watching the community grow with the seeds that we packed. My favorite memory was visiting the youth volunteer group and seeing how inspired they were.
Why do you think it's important for others to get involved and make a difference in their community?
I believe that community change is very possible when you volunteer. We can all take part in making our community better.
As a 2016 Make A Difference Day Award Winner, you were awarded a $10,000 grant for this effort. What will that money go toward?
The money has been used to help bring our local programs to developing countries.
What do you want people to learn from your story?
If you have a good idea that can help others, don't be afraid to put it out there because you'll be surprised how many people want to help.
What are your plans for Make A Difference Day 2017?
We will be volunteering and raising awareness for a low-income community garden.
Volunteers across the nation will come together again on Saturday, Oct. 28, to improve their communities for Make A Difference Day. Project organizers are encouraged to register at www.makeadifferenceday.com to be eligible to win a $10,000 grant to donate to a charity related to their Make A Difference Day project.
Share this post