North Carolina Doctor Serves Patients with Chronic Illnesses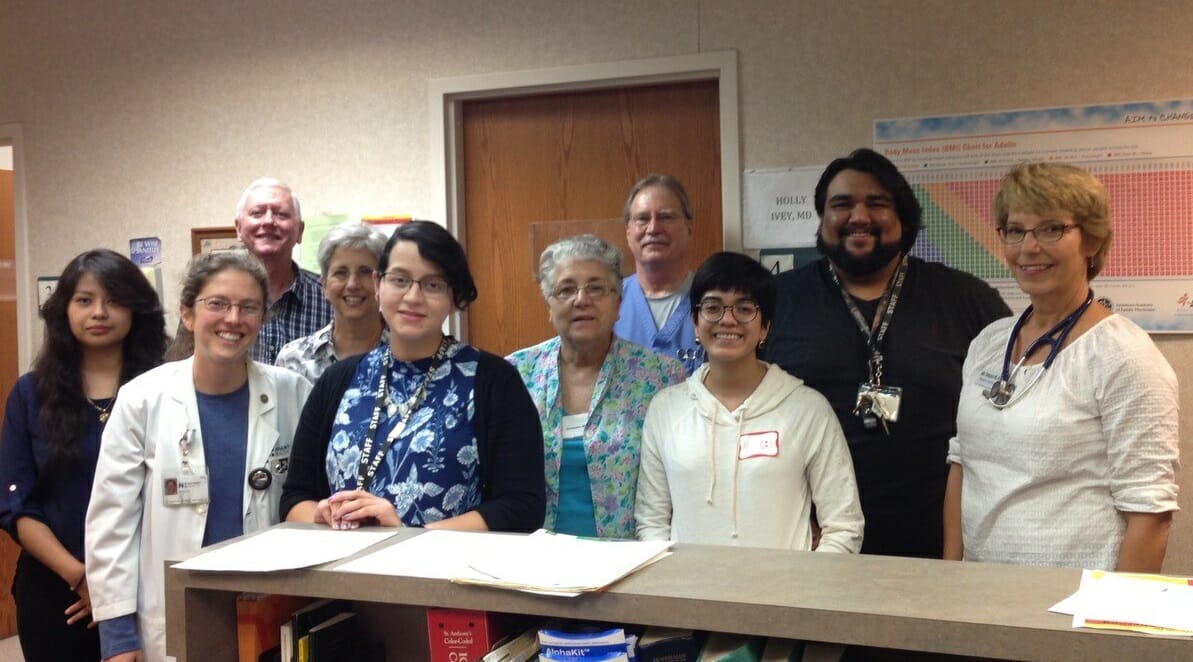 Six years ago, Dr. Holly Ivey began volunteering at the Community Care Center (CCC) during her residency, and the experiences she's had there have shaped the doctor she is today.
"I feel strongly that it's hard to live a happy life without being in good health," Holly says. "It's hard for people with chronic medical conditions. Unfortunately, there's not good access for everyone, and I feel like there should be."
Unlike most free clinics that focus on active illness, the CCC provides services for chronic conditions. It's the perfect place, Holly says, to use her internal medicine training to treat patients who can't always see a doctor.
In fact, before accepting her current job at Forsyth Internal Medicine, she made sure her new employer would allow her to continue her weekly volunteer service.
Each Thursday, Holly arrives around 3:15 p.m. and sees patients until at least 7 p.m. During that time, she treats 5-to-10 individuals, addressing chronic concerns, including diabetes, high blood pressure and asthma. As part of each visit, she checks a patient's vital signs, discusses medications and sometimes starts a patient on a new health regimen. Any patient receiving medication is scheduled for a 3-month return visit.
The clinic also has a lab where patients can have blood work done and an on-site pharmacy that dispenses each patient's medications.
Holly is one of several doctors and nurse practitioners volunteering at the CCC, but she's just one of a small handful still actively practicing medicine. Perhaps her biggest contribution to the clinic, though, is her Spanish skills.
"I noticed in medical school that some patients only spoke Spanish, and, through no one's fault, they would fall through the cracks," she said. "So, I took a month to study abroad in Spain during medical school. Now, I don't have to rely on the volunteer interpreters to talk to my patients."
Being able to speak directly to their doctor is something her Hispanic patients truly appreciate, she says.
Overall, Holly says, her volunteer service at the CCC is important because she gets to work one-on-one with patients who return to the clinic for follow-up care. Not only does she have the opportunity to address their immediate needs, but she can also help them change their future behaviors.
"Volunteering has a much bigger impact if you do it consistently," she says. "You build relationships, you learn a system, and you really get to know what you're doing."
Do you want to make a difference in your community like Dr. Ivey? Visit All For Good to find local volunteer opportunities.
Share this post