Georgia Woman Volunteers to Protect the Environment, Inspire Future Generations
Meet Daily Point of Light Award honoree Jacqueline Dost. Read her story and nominate an outstanding volunteer or family as a Daily Point of Light.  
The importance of the environment has been instilled in Jacqueline Dost ever since she was a child. Raised with an awareness of the importance of caring for and protecting the environment from when she was a young girl growing up in Canada learning the "3 R's" of Reduce, Reuse, Recycle, the Carrollton, Georgia woman now serves cleaning up and beautifying her community to set an example for future generations.  
"[Growing up], I was raised in a culture that prioritizes the environment," says Jacqueline. "As a mom, I want to model behavior for my sons, and eventually my grandchildren, that shows the value of service to community." 
Jacqueline has served as the Board Chair of Keep Carroll Beautiful, the local Keep America Beautiful affiliate serving Carroll County, Georgia, for the past three years. Through a range of programs, including education, recycling events, and litter cleanup and beautification projects, Keep Carroll Beautiful works to keep the local community clean, green and beautiful. In her role as Board Chair, Jacqueline leads service projects around the community and takes on a lead role in fundraising, as well as supporting the staff in the running of the organization.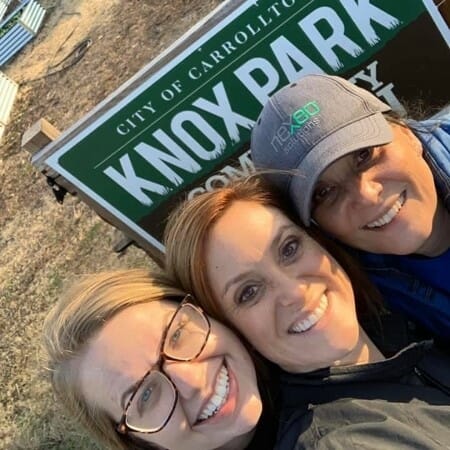 The impact of Jacqueline's service is felt throughout her home community of Carroll County. With her support, Keep Carroll Beautiful and its volunteers have recycled over 50,000lbs of electronics, cleaned up over 5,000lbs of roadside waste and planted over 450 food plants across the county. 
For Jacqueline, one of the most rewarding parts of her service has been the strong support the organization receives from the community. The ways community members come together behind a shared goal of keeping the community clean and healthy, whether through financial support or through donating their time and talents as volunteers, is an ongoing reward for the long-time volunteer. 
Jacqueline hopes that through her story others can learn that volunteering can take many forms, and everyone can find ways to contribute to serving their community. "Sometimes [volunteering] can mean lending a hand for a few hours during a recycling event, or even just picking up trash while on a walk," she says. "It is so gratifying to serve! There is a satisfaction in accomplishing projects and seeing the results of your hard work." 
In the upcoming year, Jacqueline is looking forward to continuing to serve. "We have a full calendar planned for 2022," she says. "We have several [recycling] events scheduled, as well as several beautification projects for public spaces to look forward to." Keep Carroll Beautiful welcomes volunteers of all ages to help out with its projects, and anyone interested in getting involved can learn more on their website.  
Jacqueline's vision goes beyond the next year, however, and she see's service as a way to set a good example for future generations, so they can see the value of giving back to their community and protecting the environment for years to come. 
Do you want to make a difference in your community like Jacqueline? Find local volunteer opportunities. 
Share this post