High School Senior Volunteers to Share Passion for Reading with Youth in Need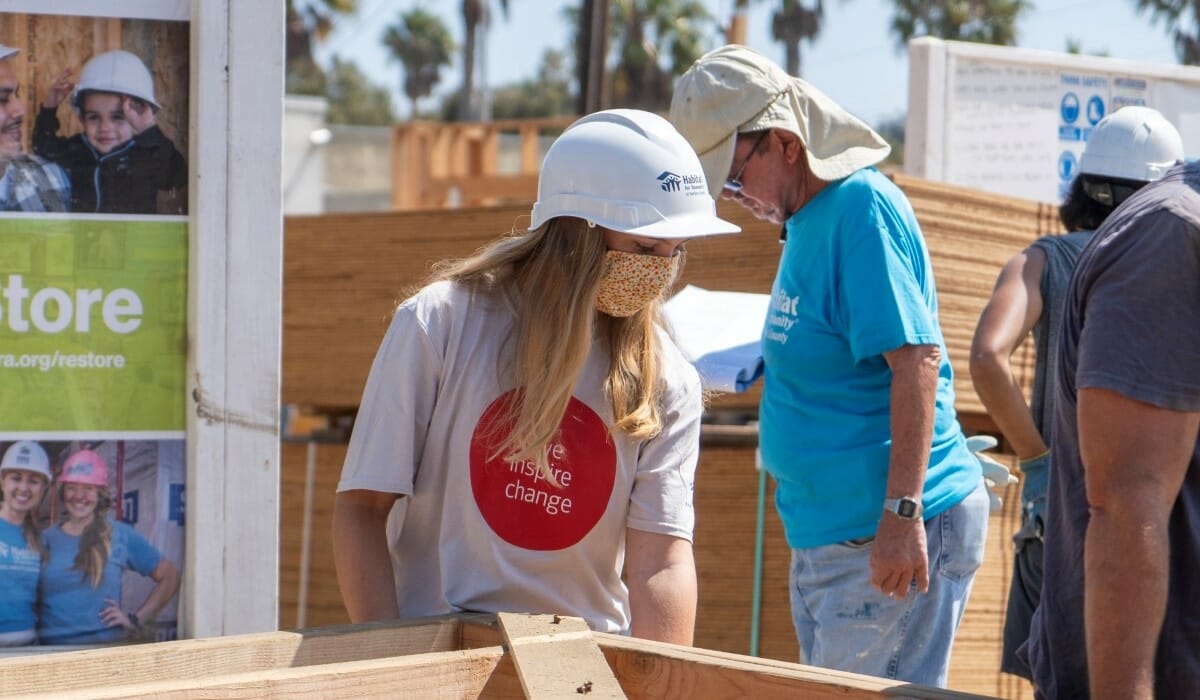 Meet Daily Point of Light Award honoree Brooke Nind. Read her story and nominate an outstanding volunteer or family as a Daily Point of Light. 
"I've just always turned to books in times of need," says 17-year-old Brooke Nind. "My grandma really helped start my love of reading because she loved books too. She got me into the Harry Potter Series. Even though she passed away, I still think of her when I read, for when I need comfort, learning or enjoyment."  
Sharing her love for reading by promoting literacy and reminding people in need that they're not alone, Brooke, a high school senior from Simi Valley, California, is driving philanthropy through Assisteens of Conejo Valley, a branch of the Assistance League of Conejo Valley that gives teenagers the opportunity to give back. Organizing drives and events for neighbors of all ages facing hardship, Brooke is raising awareness for underserved populations and bettering her community through volunteerism. 
What inspires you to volunteer?
I've done a lot of volunteer work relating to literacy. I love to read, so I've really enjoyed helping other kids get books or discover their love of reading. Especially during COVID, there's been so many needs in the community, I've enjoyed being able to help out however I can.  
Describe your volunteerism with Assisteens of Conejo Valley.
I've volunteered with the organization for three years, and became the chair of philanthropy this year. In this role, I choose events we participate in, whether they are drives or events, and then organize the event. I organized a book drive that donated around 1,000 books to low-income and at-risk youth, a diaper drive that donated 800 diapers to moms-in-need, and a school supplies drive that donated 300 packages of supplies to kids. I also facilitate partnerships including with James Storehouse and Safe Passage Youth, and promote the organization around our community. In addition to my volunteerism with Assisteens of Conejo Valley, I volunteer at Thousand Oaks Library, my school's Key Club, our peer tutoring center, National Honor Society, and as the co-chair of the Habitat for Humanity's Young Ambassadors of Ventura County.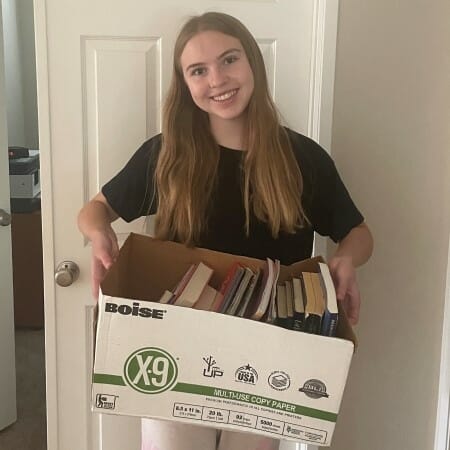 Share one personal story with me from your volunteerism. 
I dropped off donated books to James Storehouse, an organization that serves children in foster care. The executive director thanked me for bringing the books, and told me that so many kids would have age appropriate books or start to build their personal book collections because of our donation. Foster kids always have to pick up and move, and often don't have a lot of things of their own.  I know how you can find comfort in knowing someone is thinking about you, and I feel so grateful I'm able to help other people achieve comfort, or feel like they have something of their own.
How have you continued to volunteer throughout the COVID-19 pandemic?
I increased my volunteerism a little bit more because I had more time and was happy to devote it to volunteering. When the pandemic started we focused on drives because we couldn't have as many in-person events. (That offered) a direct relief route to donate specific items to people in need (struggling with) issues and the financial turmoil of COVID.  
Why do you think it's important for others to give back?
There is so much going on in our world at all times, it's important to have awareness of issues that are larger than ourselves. Even if we're fortunate to know certain issues don't impact us, it's important to be civically engaged and an active participant in the community to help your neighbors.  
In one word, what does volunteering mean to you?
Connection.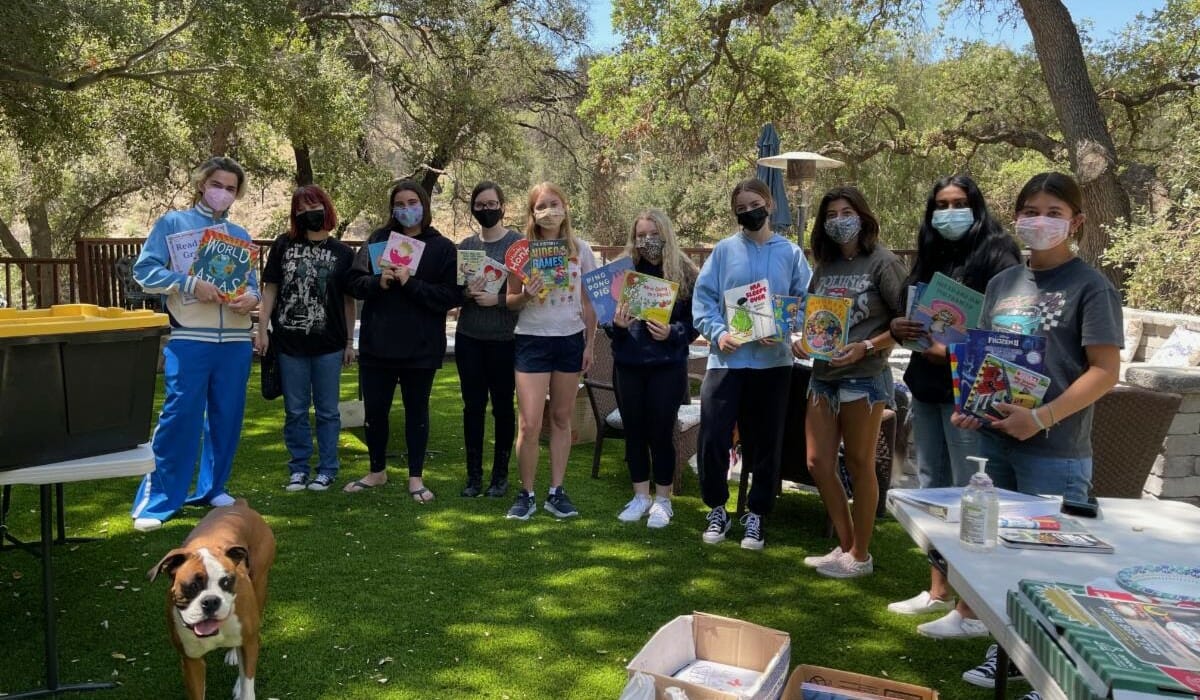 What's been the most rewarding part of your service? 
It's rewarding at the end of a drive to see how much we've collected, and how many people have gotten involved. Seeing connections, whether from people donating or showing up to volunteer, and also the connection with people we're serving. 
When you're not busy volunteering or in school, what do you do for fun?
(Laughs.) First of all, I read. My favorite book right now is "Sister Outsider" by Audre Lorde. I also love creative writing and I love writing poetry. I'm also pretty into advocacy, politics and current events. I keep up with the news a lot.  
How can readers help?
For information about how you can help, please visit the Assisteens of Conejo Valley website. 
Do you want to make a difference in your community like Brooke Nind? Find local volunteer opportunities. 
Share this post