Hawaiian Volunteer Gives Back to Her Community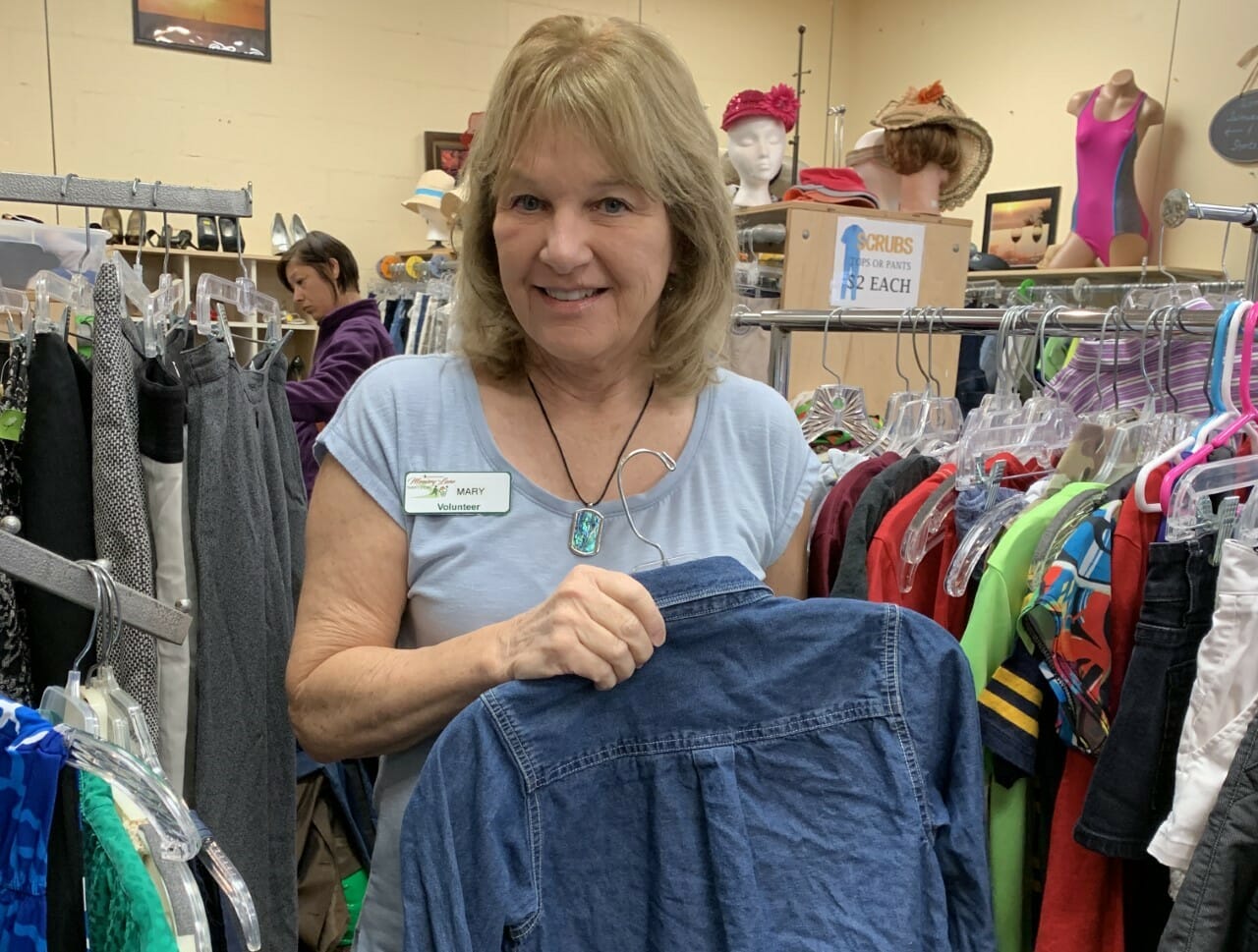 At Hospice of Kona, located in Kailua-Kona on the western coast of the Island of Hawai'i, a community of over 165 caring volunteers lends their time, energy, and compassion to help ensure that patients receive the highest possible quality of care. A dedicated volunteer, 69-year-old Mary Hamacher exemplifies the caring spirit of this community. She assists Hospice of Kona in many ways, from staffing the fundraising thrift store to sitting with patients to helping the office run smoothly.
Mary is making a difference in her community by supporting dignified, compassionate, end-of-life care, and is today's Daily Point of Light Award honoree. Points of Light spoke with Mary about her commitment to service.
What inspires you to volunteer?
I want to grow in my outlook in life, meet like-minded folks and to give back to my community.
Describe your volunteer role.
I volunteer in several areas for Hospice of Kona. I volunteer at the Hospice of Kona thrift store Memory Lane. There I greet customers, cashier, and sort and price donations. I also help at the Hospice office doing data entry work and general office work. I love helping with the fundraising events, as they are also a fun outlet ("FUNdraising"). I have helped hospice families with respite care so that they can have time for themselves.
What has been the most rewarding part of your work?
Customers, other volunteers and hospice patients have shared their most wonderful life stories. They are all so appreciative of the care they receive from Hospice of Kona. Just the connections with others no matter how short or long are so rewarding.
What have you learned through your experiences as a volunteer?
Volunteers, patients and their families all have a unique story that is so precious. It is what makes all of us important in this life.
Are there any future partnerships, programs, or events that you are excited about?
The Hospice of Kona Royal Tea fundraising event. [An annual fundraiser where guests celebrate life and friendship, and honor those who have passed away, while wearing festive hats and outfits and enjoying a traditional high tea with a Hawaiian twist.]
Why do you think it's important for others to give back?
We should all help where we can no matter how little as a little from everyone adds up.
What do you want people to learn from your story?
Hospice provides support, education and care for those approaching the end of life. Volunteering is an important part of this and it makes a difference to patients and their families whether we provide help directly or indirectly.
Do you want to make a difference in your community like Mary? Visit All For Good to find local volunteer opportunities.
Share this post