Healing Veterans Through Adventure, Former Green Beret Unites Heroes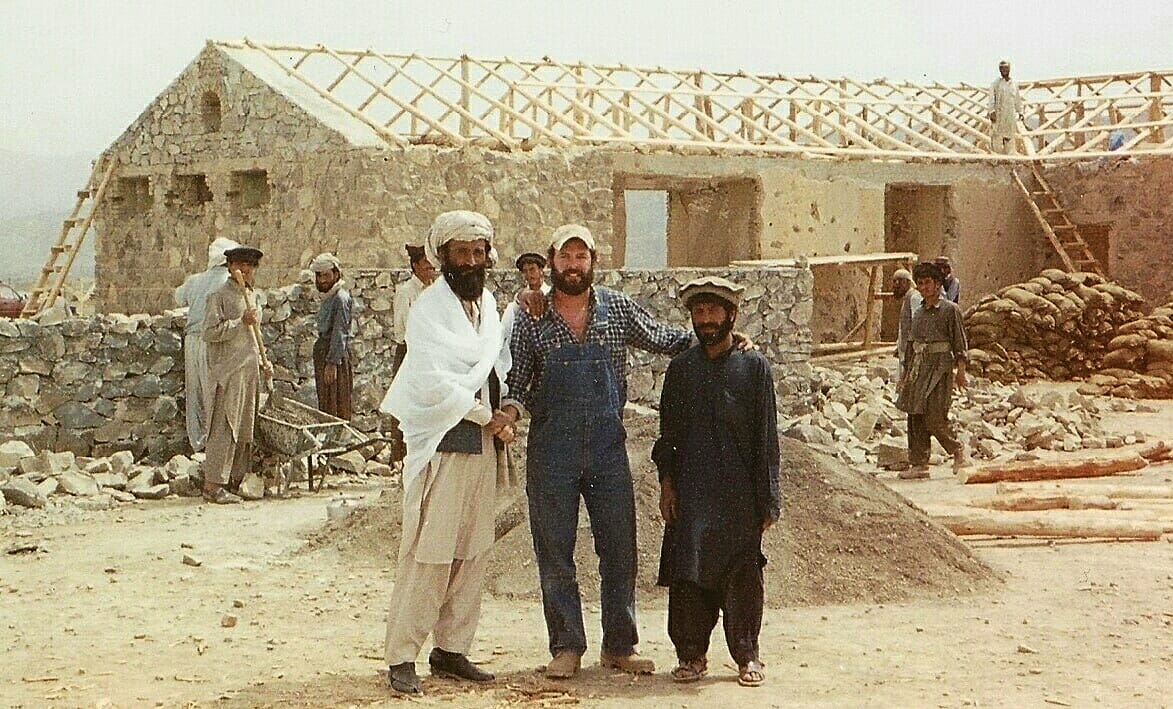 Ronny Sweger joined the Army in 1993, and as a Special Forces engineer, was deployed countless times over his 14 years of service. Serving all over the world, from Africa, to Iraq, to Afghanistan, the former Green Beret said coming home after an honorable discharge and medical retirement in 2009 meant that he shut most of the world out for a time.
The 44-year-old Bixby, Oklahoma resident says it was only when he looked at his young sons that he realized he needed to be a leader and set an example for others who might be experiencing similar struggles. Teaching a sniper class for an old buddy he'd served with, Ronny's volunteer service back stateside evolved into what is today The Foundation for Exceptional Warriors. Known as The FEW, Ronny co-founded the organization in 2012 to encourage healing and connections through outdoor adventures to underserved veterans who risked their lives for their fellow countrymen. As Ronny explains, while there is ample funding for organizations supporting injured veterans, there is a void when it comes to the heroes among us, some with dozens of deployments under their belts: Special Operations Forces, Ex-Prisoners of War, Purple Heart recipients and those recognized with awards for Valor, that don't receive the support back at home that those wounded in combat often receive.
By encouraging healing through the power of the great outdoors with this overburdened and underserved group, Ronny has dedicated his life to veterans who risked their lives for our country, and is today's Daily Point of Light award honoree. Points of Light spoke to Ronny to learn more about his work with The FEW.
Explain the mission of The FEW.
We use adventure to unite these exceptional veterans and inspire them. Adventure could mean power boating, parachuting, river rafting, hunting, fishing. We're all over the world. We've got these Green Berets, Delta Force, Navy SEALs that disappear into the woodwork once home, and lose that comradery they experienced while serving. Using these adventures as a bait to draw these guys out, it's a foot in the door to start the communication process. If I ask one of these guys to come talk to me, sit by a fire, and sing Kumbaya, they'll all say no. But if I ask if they want to get out on an elk hunt with 5 other operations guys, they're going to come. While they're at that elk hunt, through conversation after you have that shared experience, you start talking, and that talk leads into conversations about maybe marital problems they're experiencing, personal problems like PTSD, physical injuries. They start sharing information about how they're dealing with their problems – whether it's therapy, something from the VA, assistance of some kind.
What inspires you to volunteer?
I've always volunteered, even while serving. But when I got out of the Army, I disappeared, I had my own personal problems I had to sort out. When I was invited out to teach this sniper course, I got back exactly what I'm giving today to others. I got that brotherhood back.
Tell me about the kind of exceptional veteran you're helping.
Take Rob O'Neill for example – he killed Osama Bin Laden. He's a former Navy SEAL Team Six commander with the highest profile ever, but he was never wounded, so most of that support provided to combat-wounded veterans back home will never help him. The America's Response Monument at Ground Zero commemorates Task Force Dagger – the initial Special Operations forces response in Afghanistan fighting the Taliban. That was a part of what I did. Our organization is led by exceptional people, warriors helping other warriors – and there's nothing but positive that comes from that.
You've been called exceptional. What does that mean to you?
As one of my buddies put it, guys like us are kind of like magic: everybody knows we exist, but nobody knows who we are. Do I consider myself exceptional? I don't. I consider myself a guy that was willing to go the extra mile. I learned Arabic, I went Special Forces so I could deploy first and fight if it ever happened. To me, it doesn't seem exceptional, but to a civilian, there are books and movies about guys like me.
What's your life motto?
You can't go wrong by doing the right thing. And one more: history's made by those who break the rules.
Everyone has to have a purpose, whether you call it a mission or a purpose. You have to be part of a bigger cause than yourself. When I was up on my hill after I'd just returned home, I had little boys, our triplets. I was looking at them and knew they were looking at me. I knew I had to set an example whether it was large-scale, or just with my family. That realization lead me to be a leader within the volunteerism world. Get involved at any level you can, and that level will grow – the more you give back, the more you'll receive.
What's been the most rewarding part of your work?
We did a simple duck hunt once, and there was a guy that hadn't been out of his house much since he returned from service. He came out with us and was shooting the ducks just fine, and at the end we were cleaning the ducks. He had blood on his hands and feathers on his face, and all of a sudden, he just stops. As an observer, I see this, and think oh gosh, maybe the blood is setting him off, maybe this is going to be a big deal. He's starting to tear up, so I asked him what was wrong. He asks 'hey, can I take these ducks home?' He explained he had two sons at home that he'd never hunted with, and wanted to show them how to clean ducks. All of a sudden, this guy realized he'd missed a large part of his life, and he needed to show his kids how to clean ducks. That's rewarding to me.
What future events do you have coming up that you're excited about?
We're jumping into Normandy on the 75th anniversary of D-Day this upcoming June, and we're taking 3 Medal of Honor recipients with us. Check out our website for more information about how you can help: http://www.exceptionalwarriors.org/.
What's one thing you want people to take away from your story?
Never quit. I've had a lot of challenges in life, but I've always been rewarded greatly. Sometimes you have your head down, but as long as you're moving your feet, God's going to move you around the obstacles.
Do you want to make a difference in your community like Ronny Sweger? Visit All For Good for local volunteer opportunities.
Post written by Marlena Militana.
Share this post