Helping Others See Through Different Eyes
Meet Daily Point of Light Award honoree Maggie Morales-Moody. Read her story and nominate an outstanding volunteer or family as a Daily Point of Light. 
Maggie Morales-Moody has been involved with Down syndrome advocacy since the birth of her first daughter, Melissa. At the time, Maggie was just 24 so the diagnosis was completely unexpected since Down syndrome is often associated with pregnancy at a later age. The kindergarten teacher had been recognized as an outstanding teacher in the El Paso school district; but it was the birth of her daughter that became a guiding light for her life. 
Melissa suffered a stroke in 2010 — another unexpected occurrence. Melissa has recovered but during her stay in the ICU, Maggie, her husband, Bill, and her other children were inspired to do something to honor Melissa's beautiful life. Maggie engaged other families to help and led the charge to found GiGi's Playhouse El Paso. GiGi's Playhouse provides free educational, therapeutic, and career programs for individuals with Down syndrome from birth through adulthood, their families and the community.  
The story of the chapter's founding shows just how generous people can be. In 2013, Maggie was celebrating a milestone birthday and brainstormed the idea of charging a cover which would go toward the $10,000 needed to start the local GiGi's playhouse. At first, only a handful of people responded to the invitation. A downhearted Maggie decided to make the best of it and went grocery shopping. At the store, she ran into not one, but two, individuals with Down syndrome. Taking this as a clear sign that she was on the right path, Maggie made some phone calls. Over 100 people attended the party. After showing guests a video of the Chicago GiGi's Playhouse, the fundraiser brought in $15,000. Two years later, when the doors opened, people were lined up around the building for the grand opening and due to the center's popularity, it has since moved to a bigger location with twice the space. 
Founded by Nancy Gianni and originally based in Chicago, GiGi's Playhouse is now found in 61 locations across the USA and one in Mexico. The El Paso playhouse founded by Maggie is the first GiGi's Playhouse in Texas. GiGi's Playhouse features programs for all ages. GiGi's makes a lifetime commitment from the time a family receives a prenatal diagnosis through adulthood.   
What inspires you to volunteer?
"When my family and I toured the Chicago GiGi's Playhouse, we were inspired by the happiness and positive energy all around us. It was addictive! No one was feeling sad or sorry about anything. Instead, they were supporting the children and celebrating their accomplishments. I recognized that our community needed a place like that. We are now in our eighth year and seeing the gains made by the children and adults participating in the programs brings me immense joy."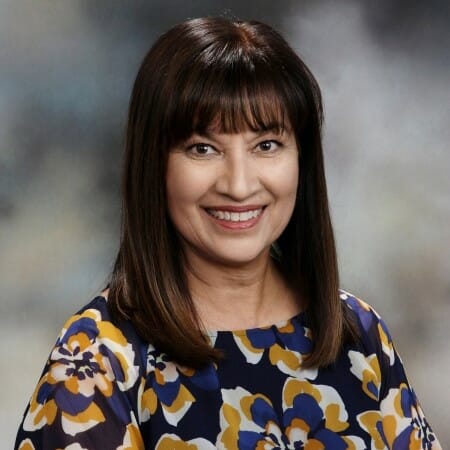 Describe your volunteer role with GiGi's Playhouse.
"I am the local founder and currently serve as an unpaid Executive Director. I am involved in all aspects of the Playhouse, from fundraising to speaking to community groups to recruiting more volunteers, to events and my favorite: welcoming new families. We have over 150 volunteers throughout the year, helping with programs, fundraising, community outreach,  and special events."  
What's been the most rewarding part of your work?
Helping to change the way the world sees Down syndrome…opening people's eyes to the fact that Down syndrome isn't "less than," it's just different. The volunteer experience at GiGi's allows people to see the other side of the diagnosis and opens a whole new dimension in their own lives. My favorite volunteers have to be the middle school students who volunteer at GiGi's as part of their schools' community service program. They love it! When they become friends with our individuals with Down syndrome and see how much harder they have to work to accomplish things, the middle schoolers begin to appreciate what they have. I've heard teacher after teacher say that middle schoolers who volunteer at GiGi's thrive as a result of the experience. 
What have you learned through your experiences as a volunteer?
People are incredibly generous and kind. They want to help, but many just don't know where or how.  
When people get involved with GiGi's — or any other volunteer opportunity — they blossom. The medical school students who volunteer at GiGi's all have so much on their plates, and yet, when they leave the Playhouse after volunteering with a program, they leave refreshed and renewed and feeling that all is well with the world. 
Are there any future partnerships, programs, or events that you are excited about?
"We currently partner with the Paul L. Foster School of Medicine and the University of Texas at El Paso and are excited about continuing and expanding their volunteer involvement with GiGi's Playhouse.  
In April, we are hosting our annual "I Have a Voice" gala that will feature Jillian Benfield, author of "The Gift of the Unexpected." The gala is all about celebrating the children and adults and their accomplishments. 
We'll also host a 5k fun fundraiser in April, and a health conference in May. The health conference will feature two tracks: One for medical/health professionals and one for families/caregivers. Continuing education credits will be awarded to health providers and families will learn more skills to become stronger advocates for their children.  
I'm most excited about new programs coming soon to our Playhouse because they will all contribute to a better quality of life for our Down syndrome families. I am especially thrilled about our new piano class for our adults. As our adults get older, there is a risk of Alzheimer's/Dementia becoming a challenge and we know that engaging in new activities will help stall that process.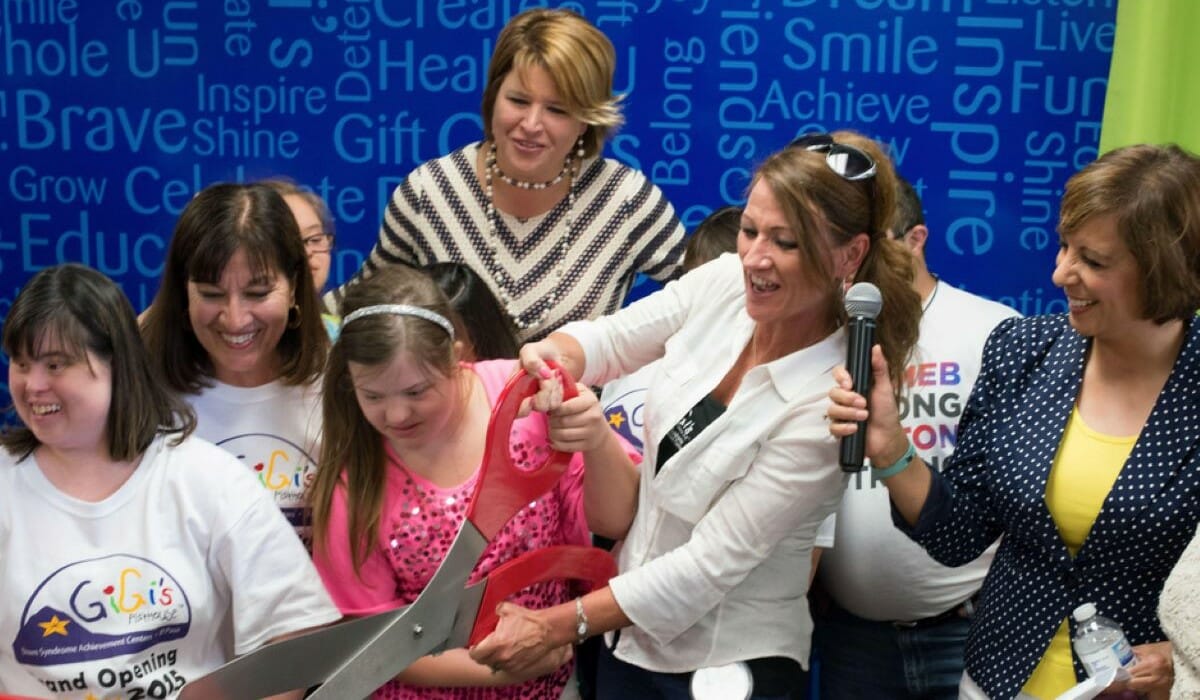 Why do you think it's important for others to give back?  
There is so much more joy in giving that there is in receiving. Volunteering not only helps people in need, worthy causes in the community, but more than that, it keeps you mentally stimulated and gives you a sense of purpose. It brings fun and fulfillment to your life. We are on this earth to serve others and not be served. 
What do you want people to learn from your story?
Not everyone has the privilege of knowing someone who lives with Down syndrome. It's life-changing to experience what individuals with Down syndrome contribute to the world. I believe they are teachers whose mission is to teach compassion. Their way of being so present in each moment and their pure and innocent joy is a gift. Sometimes it's those unexpected situations that help us become better versions of ourselves when we are open to acceptance. 
Do you want to make a difference in your community like Maggie? Find local volunteer opportunities.
Share this post