High School Senior Connects Underserved Schools Across America with Much-Needed Resources
Meet Daily Point of Light Award honoree Vivek Turakhia. Read his story and nominate an outstanding volunteer or family as a Daily Point of Light.
Vivek Turakhia is a 17-year-old, second-generation Indian-American passionate about technology and with his eye on a career in technology. His parents, who met in Cambay, India, came to the US in their twenties, his dad after his undergraduate years and his mom after graduate school. Education has always been a valuable part of the Turakhia family. It was on a trip to see his grandparents in Cambay three years ago that Vivek first narrowed in on the need for school supplies at underserved schools. 
Upon returning to his home in New York, Vivek formed the organization For the Students By the Students to help address the issue. First, he donated to school in Cambay. Then, he turned to his own community. Many supply drives later, For the Students By the Students has teamed up with organizations stateside, amplified their voice on social media, and donated thousands of dollars in supplies to schools across the country. Through their partnership with Kids in Need Foundation, they access to distribution channels that get items to where they are most needed, regardless of state. 
What inspires you to volunteer? 
When I saw the lack of supplies at the school in Cambay, I knew that I had to do something to change it. The classrooms were barren. There was little to no furniture and minimal school supplies for the students and teachers to work with. And there was no technology in sight.  
I talked to many of the students and found that they were all very ambitious, but it was clear they weren't getting the support they needed to achieve these goals. During the same trip, I worked with a local Rotary Club to donate various school supplies to each student in the building, hoping to inspire them to continue to pursue their dreams. And we returned to school later to donate multiple computers and laptops. I started my nonprofit soon after we returned home.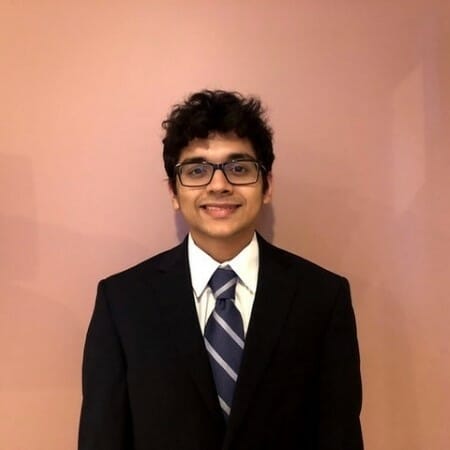 Describe your volunteer role with For the Students By the Students.
I'm the founder and president. FTSBTS is a nonprofit that provides resources and services to underserved students in order to help them further their academic aspirations. We provide weekly tutoring services to grades K-12 alongside the Learn to Be Foundation.  
Additionally, we run frequent supply drives in partnership with local organizations and businesses, like libraries. And we attempt to shed light on the educational crisis as a whole through frequent informative social media posts. I oversee and manage all of these actions. I've always been a technology guy, so I also built our group's website. 
What have you learned through your experiences as a volunteer? 
One of the greatest things I've learned is how something seemingly minuscule in one person's life can mean so much to someone else. During one particular school visit, I donated three old computers from my household that we had replaced. They went to students in a school that had close to no technology that could be used for education. And when they received these devices, I could see the students' joy. They were incredibly grateful for things that held such little value in my life when they were in my possession. 
What's been the most rewarding part of your work? 
I was talking to one of the students at the school in Cambay, and he was telling me about how he wanted to be a doctor. Even though he had to frequently skip school to work and help his family financially, he still had his heart set on helping people as a doctor. This moment opened my eyes to the impact that we, as an organization, could have with our donations. 
Another rewarding moment was when we received our first self-submitted supply pickup request, where someone emailed our organization saying that they had supplies they wished to donate. Up until this point, I'd engaged in social media advertising, collection drives in partnership with local organizations and door-to-door advertising, but all of the supplies we had collected had been through direct asks. This email finally showed me that all of the efforts were paying off. It was a turning point.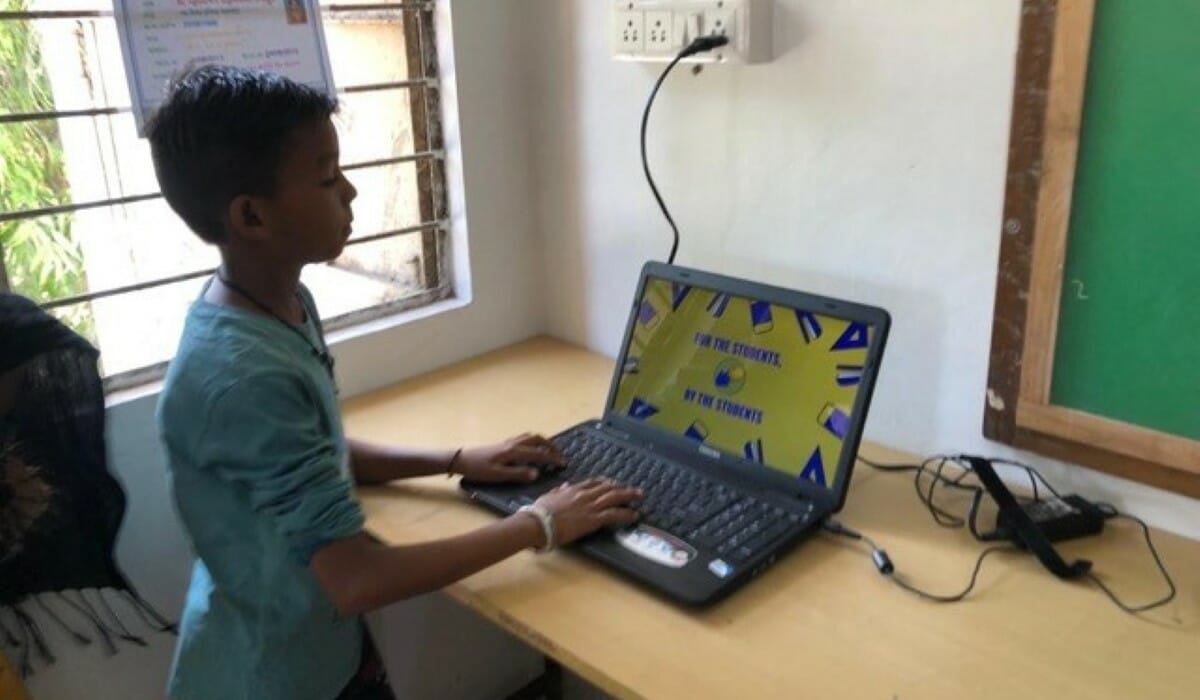 Are there any future partnerships, programs or events that you are excited about?
We just finished a month-long drive with one of our local libraries, and it was very successful. We raised over $500 in donations. I'm still reaching out to other organizations, other libraries, and other businesses to plan our next event. I've found that drives with reputable organizations are the most effective because people actually know them and want to help. 
The legislator of Nassau County, where I live, is also very open to partnering with organizations to help facilitate whatever they're passionate about, including drives. I'm hoping to work with him, but there's nothing concrete yet.  
Why do you think it's important for others to support the causes they care about?  
I believe that regardless of your level of wealth or privilege, there's always someone who could benefit from your support and who may find value in items or ideas that you may see as insignificant. I think we should help give opportunities to those in need, and in turn create a world where we don't live as individuals but rather work together as a species to create a better planet as a whole.  
What do you want people to learn from your story?
I want people to learn that there are no barriers when it comes to fighting for something that you're passionate about. I saw an issue that I knew I wanted to take on, regardless of the scope of the problem. Real change is made not by one person but by many people moving towards a common cause. I want people to follow their ambitions and help make real change in the world. 
Do you want to make a difference in your community like Vivek? Find local volunteer opportunities. 
Share this post