Inspired by Family Military Service, Teen Volunteers at Local VFW
Meet Daily Point of Light Award honoree Allen Magie. Read his story and nominate an outstanding volunteer or family as a Daily Point of Light. 
16-year-old Allen Magie was raised by his parents to honor and respect veterans, and says his family's military service has inspired his own volunteerism. "Both my grandfathers were U.S. veterans in the Vietnam War," says Allen, "I think everybody should support and respect our vets as they sacrificed everything to keep us and our country safe." 
As a volunteer with the James McCartney VFW Post 6765 in Wanaque, New Jersey, Allen is giving back to all those who sacrificed for their country. Committed to helping the VFW in ways big and small, Allen is positively contributing to his community through volunteerism. 
What inspires you to volunteer?
The happiness and smiles from everybody at the VFW and auxiliary are what inspire me. They're so appreciative and happy when I help do something, it warms my heart. That just keeps me going.  
Describe your volunteerism with James McCartney VFW Post 6765.
As a volunteer, I attend the monthly VFW meetings and help with any type of community service event that they host, including clothing drives and planting flowers for veterans at the cemetery. I raised more than $1,000 to restore a storage trailer owned by the VFW at the Midvale Cemetery in Wanaque which was badly destroyed by graffiti.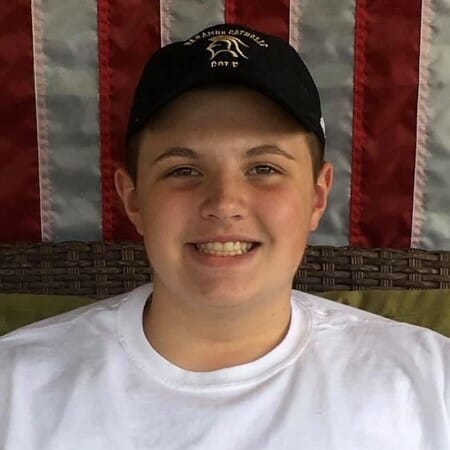 In 2022, I collected more than 500 pounds of plastic to receive a Trex bench for the cemetery in honor of the VFW. In addition, I've partnered with the VFW on initiatives including:  
My volunteerism isn't limited to the VFW; I am also a member of the Henrik Foundation Young Ambassadors Program. 
Share one personal story with me from your volunteerism. 
We lay wreaths for each branch of the military for the Wreaths Across America ceremonies. A veteran or active duty member from each branch is invited to present the ceremony wreath. Afterwards, I'll talk to each of these people and they always thank me for everything. I don't know these people; I've just met them that day, but they're always so appreciative and supportive. It makes me feel like I can make a change by not doing so, so much. Just by doing little things, everybody can make a change and that makes me feel good. 
Why do you think it's important for others to get involved with causes they're passionate about?
It's critical to be a good person and support your local community through volunteerism.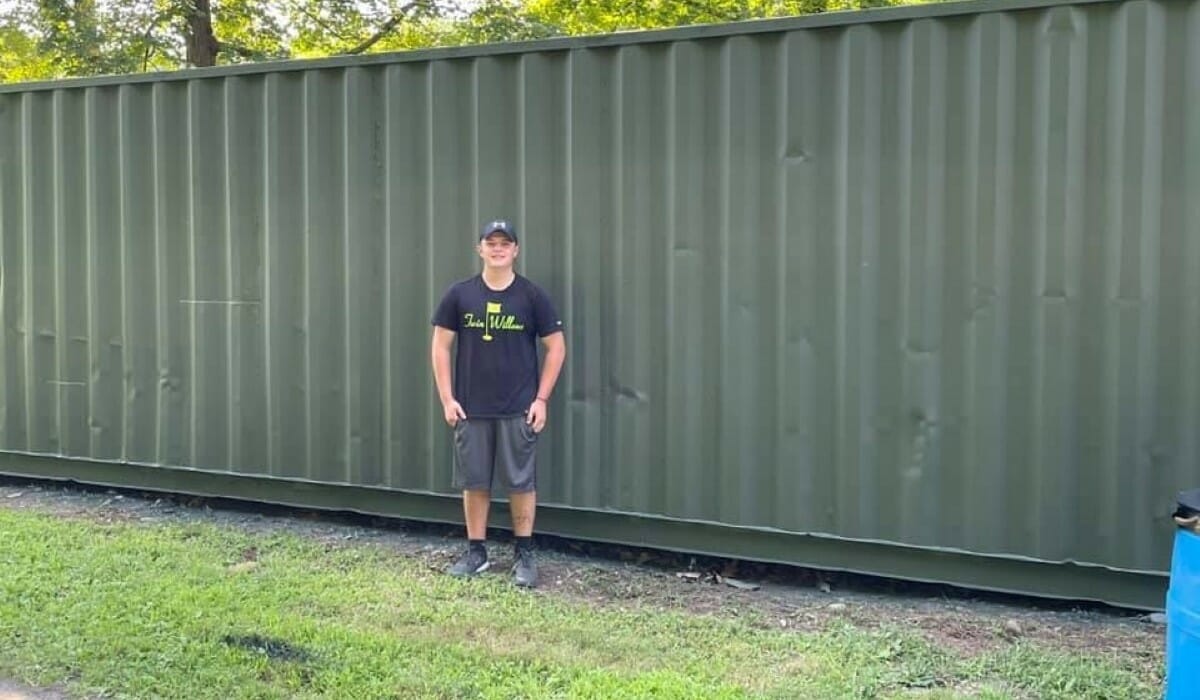 What's been the most rewarding part of your service? 
It's rewarding being with the veterans and forming a bond with them. I became family friends with these people just by volunteering with them. They're great people and I can't thank them enough for what they've done for us. It's also rewarding to honor my grandfathers who served too.  
In one word, what does volunteering mean to you?
Pride. 
When you're not busy in school or volunteering, what do you do for fun?
I play hockey, golf and the bagpipes. My favorite song to play on the bagpipes is called "Scotland the Brave." 
How can readers help?
Please visit the VFW's Facebook page and Wreaths Across America to learn more about how you can help. For more information about my service, visit my personal website. 
Do you want to make a difference in your community like Allen Magie? Find local volunteer opportunities. 
Share this post