High School Senior Leads Movement for Health Equity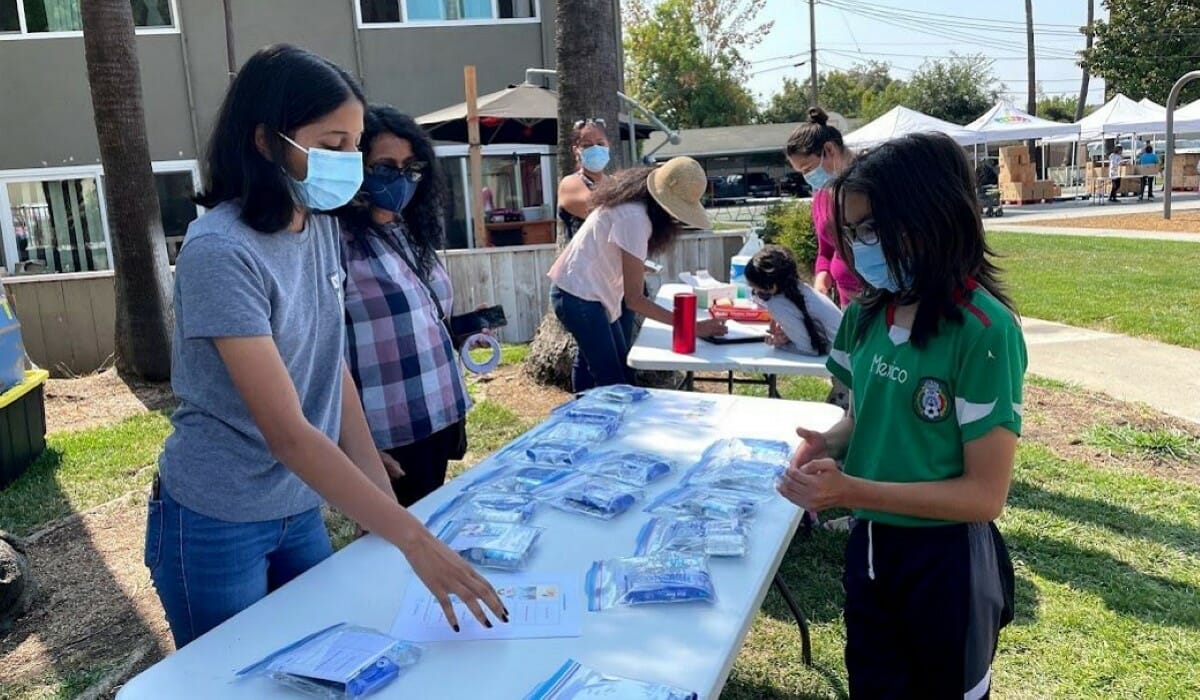 Meet Daily Point of Light Award honoree Dipti Venkatesh. Read her story and nominate an outstanding volunteer or family as a Daily Point of Light.
First-generation American and health-equity advocate Dipti Venkatesh is a senior in high school but is already marching forward with a singular determination: give underserved communities a hand. Her family's experiences navigating healthcare in the US have led her to take action as she works towards her educational goals. 
Despite COVID protocols derailing her high school experience at the end of freshman year, she is not only focused on her studies but on addressing disparities in healthcare and lowering barriers to resources. Her volunteer group, HealthEquityPlus (HEP), offers Youth Action projects supported by the Santa Clara Department of Health and local nonprofits also working in the field. This future physician and researcher is on a mission to eliminate bias and bring resources to those who need them. 
What inspires you to volunteer? 
The core message of our organization is helping people in communities like mine, who are not adequately served. There are a lot of gaps when you compare healthcare in communities comprised mainly of people of European descent to those like mine, mainly Asian. If you look at research, there are a lot of studies done with a lack of diversity in test subjects. So, there's not a lot of specialized health care for people of Asian descent. I've listened to my parents talk about experiences with the healthcare system when they first came to America from India. And how their community was affected during 9/11 because of the prejudices that were put on them. There are many people with similar experiences. 
Since I was in middle school, I've been volunteering with Breathe California's anti-tobacco group that researches the impact of things like vaping. I also worked in the Veterans' Affairs hospital. There's a big disparity in terms of care for veterans as well. Seeing those issues exacerbated by the pandemic made me want to research the underlying causes.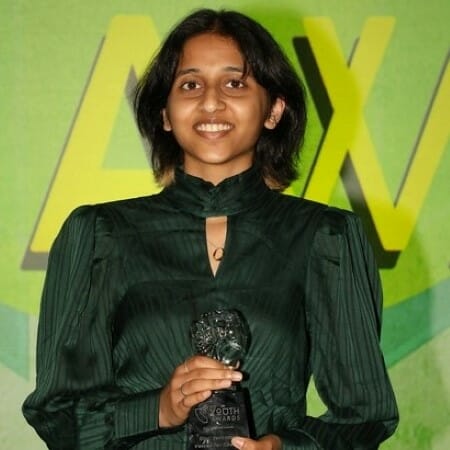 Describe your volunteer role with HealthEquityPlus. 
My personal role involves contacting and planning outreach with partner organizations, applying for grants, and organizing events like our Back to School COVID session. I also interview professionals in the field and do personal research for informative blogs.  
When we started, COVID was the biggest issue, so we ran a drive for supplies: wet wipes, masks and hand sanitizer. Then, we handed out supply packages with info on how to avoid COVID when returning to school. We educated people about vaccines and spent time looking into vaccine equity.  
Vaping and tobacco use are another big issue. We got a research grant and collected data on flavors tobacco shops offered, the average distance from a school and more. Then we used our findings to make a video that we presented to groups of people. In total, our volunteers have done 4000+ hours of volunteering! 
What's been the most rewarding part of your work? 
It's a small thing. When people tell me to my face that they love the blog, it feels great. But when a random person on the internet takes time out of their day to send a comment saying how much they enjoyed reading the work that you do and the work of all of your volunteers, that makes me feel amazing. We're reaching a community that isn't just my personal circle or my parents' friends. 
What have you learned through your experiences as a volunteer? 
Sadly, I've learned about the way we have this gilded cover over everything. For instance, Medicaid expansion is happening, but not all of the states have adopted it. But there are also a lot of positive things I've learned. There are so many people interested in this issue who want to make a change! It's also great to learn that there are professionals in this field who have been combatting this for decades, people who  can help guide us.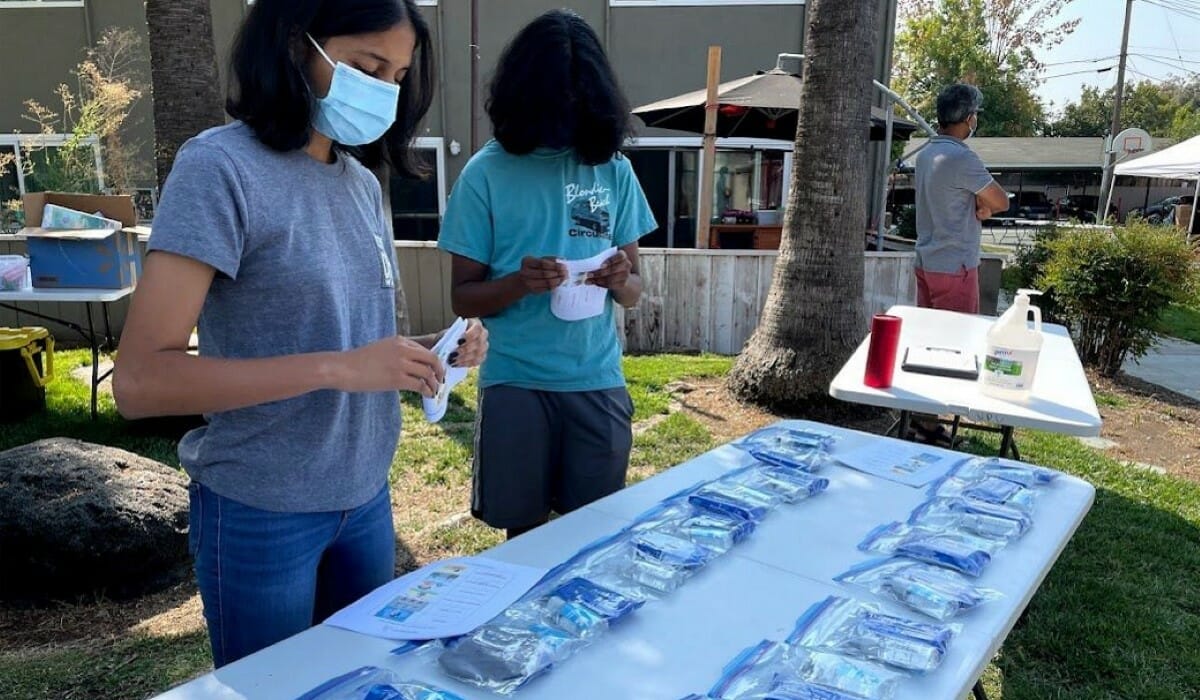 Are there any future partnerships, programs or events that you are excited about?
We're in the process of making an app. It includes a map of all the free clinics in the area, so if anybody ever needs access to healthcare quickly or if they don't have the financial capacity for a traditional facility, they can just pull up our app and find a place to go. We're trying to cover the California and Oregon areas. We're also going to add some surveys, so we can collect our own data to use for other projects in the places people need our help. 
Why do you think it's important for others to get involved?  
I grew up in a very tight-knit community. It's important for me to give back to these people and change their lives for the better because of what they've already done for me. I think it's the duty of every single person to give back to the people who raised them and give back to the communities that have impacted their lives. 
What do you want people to learn from your story?
I want people to learn about this issue, for people to take a stand in their communities and figure out what's going on there that they care about. It doesn't have to be equity. Work as hard as you can to make an impact on the people around you, because that will reverberate. People will hear about what you've done, and they'll take a part of it and go to their own communities to create change. Change starts from the bottom up. If kids grow up to give the values they've learned to the next generation, we will bring about lasting change. When like-minded people come together, history has always proven that change will happen. It's inevitable.   
Do you want to make a difference in your community like Dipti? Find local volunteer opportunities. 
Share this post