High School Senior Works Towards Building a More Sustainable Future
Meet Daily Point of Light Award honoree Ishan Mahajan. Read his story and nominate an outstanding volunteer or family as a Daily Point of Light.
Like many others, Ishan Mahajan, 17, had his high school career derailed by COVID-19. He was nearing the end of his freshman year when the pandemic forced schools around the world to rethink the way they delivered lessons. Ishan, a self-described "people person," was disappointed to miss the casual hellos and daily conversations with his friends and classmates.  
Later, after emerging from lockdown, Ishan and a couple of his friends were inspired by their collective rediscovery of a love for the natural world. When paired with the desire to do something to soften the blow of pandemic layoffs that had hit their Atlanta, Georgia community, they realized they could not only protect their environment but directly help people at the same time. 
That's when they founded GreyToGreen. With the straightforward mission to create a sustainable environment in which future generations can thrive, Ishan's pandemic project has expanded into a multi-faceted organization that has attracted many volunteers and partnerships. He credits being able to get back out in the community to talk to people with helping him identify specific problems to solve.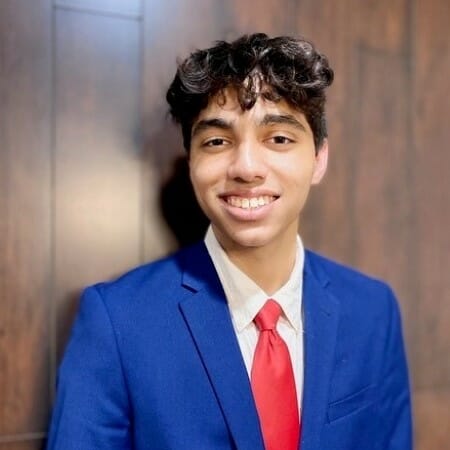 "We kept pushing, and through the right guidance, working together, being communicative and putting in the hard work and effort over time, we were able to achieve our goals and get to where we are today," he says proudly. 
To begin, they raised thousands of dollars to build a 10x20x8-foot greenhouse on their high school campus. After adopting an aquaponics system created by previous graduates, building up their ability to produce food seemed like a natural extension. Today, with other collaborators, Ishan estimates GreyToGreen has donated 100-200lbs of pesticide-free produce to food banks in Atlanta and hopes to increase that in the years to come.  
Not only are passionate students able to lend a hand and learn about different growing techniques, but they can participate in the upkeep of their surrounding land. GreyToGreen, in partnership with Keep Forsyth Beautiful, has adopted a road near the high school and provides volunteers for a monthly trash pickup in order to keep the land nice for everyone who passes by it.  
The group has also raised funds for two community seed libraries in Forsyth County whose funding was cut during the pandemic. 
"We knew how important this was to the people in our community, so we stepped in to see how we could help," Ishan states. 
Later, after learning about the many indigenous communities and the alarming rate of deforestation in Guatemala,  Ishan was moved to advance their work abroad. He teamed up with Air Guatemala to set up a nursery and has planted nearly 25,000 trees in this beautiful Central American country in just the past year.  
"Deforestation is really bad in Guatemala. From 2000 to 2019, the number of trees in the country  decreased almost 20%," he states. 
After spending years volunteering and shadowing doctors at various hospitals and nursing homes, Ishan sees health and sustainability as inextricably linked. Your health can be negatively affected, for example, by an environment with heavy pollution. He's seen it firsthand while visiting family in New Delhi, India, an area struggling with air quality issues. He also recognizes doctors' direct impact on people's  lives and wants to fill that kind of role in his community.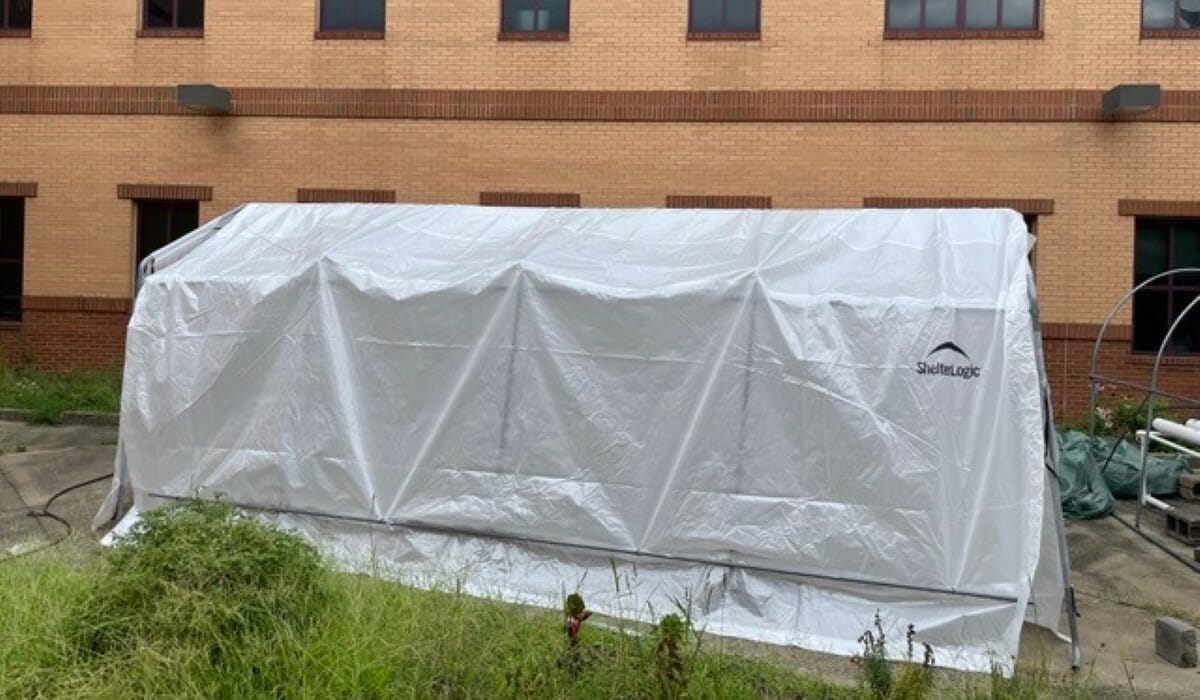 "My passion for the environment stemmed from those initial [medical] volunteer experiences," he says. 
In his role as co-president, this environmentalist has gone from doing foundational work — creating a group website, doing odd-jobs, going door-to-door and more — to taking on a more managerial position. He now oversees events, fundraising, partnerships and day-to-day operations involving everything from repairs on the aquaponics system to organizing meetings.  
So what's next for Ishan and GreyToGreen? Ishan has set a goal of getting over 100,000 trees in the ground in Guatemala and Atlanta, and he'd like to establish another greenhouse near the nursery in the former. There are many fundraising events in the works in an effort to support these efforts. 
"This is really important for me personally, because I want us to be able to offset all the carbon emissions that happen in Atlanta and help the deforestation issue that's happening in Guatemala," he says. 
Ishan and his fellow volunteers have also been asked to present at one of the seed libraries they fund. Educating people about their greenhouse and inspiring volunteers to start similar initiatives or join GreyToGreen is just one step on the path to empowering people to make change. They're also trying to build a movement around green technology, bringing new tech and research to their town to improve efficiency. One example Ishan cites is using drones to analyze crops that may have disease in order to spark better farming practices and more sustainable crops. 
Next year, Ishan plans to set himself up on the pre-med track at college with hopes of becoming a surgeon or another type of doctor. He would also like to keep growing GreyToGreen at his university.  
"If we really want to live in a world that people can enjoy, we have to work together. […] We need to all have a good relationship with nature. There's other life besides humans. Volunteering broadens your perspective. It helps you realize that there's more to what's happening than just you and your experience." 
Do you want to make a difference in your community like Ishan? Find local volunteer opportunities. 
Share this post