Formerly Unhoused Businessman Lends a Hand to Kids in His Hometown and Beyond
Meet Daily Point of Light Award honoree Willie Kirkland. Read his story and nominate an outstanding volunteer or family as a Daily Point of Light.
Willie Kirkland, Jr. has volunteered every day for the last 17 years. This 43-year-old Pensacola, Florida native and local dump truck company owner donates his time—and equipment, if needed—to help in his hometown community and beyond. He founded For the Child Inc. to help kids who have fallen through the cracks of other aid organizations in three counties, but he also helps provide food to unhoused individuals, sponsors events, serves on boards, shows up to assist after hurricanes, and helps with many other notable causes. And in his spare time, he brings people together with his new Facebook cooking show, Cooking With Mr. Willie C. 
What inspires you to volunteer? 
Being a business owner gives me flexibility to be able to get involved with volunteering When I was 16, my dad put me out, because I was a hard child at the time. It was one of the best things he ever did for me, because I went through a huge struggle in my life; I experienced homelessness. So, I know what it is not to have. I know that people sometimes fall short in life. 
I was in that situation not because I didn't have family that was there for me—I have always had that—but because it was the road I chose when I was younger. Some people don't have that choice. Some people end up in situations because they lose their job. Some people have mental illness. There are so many different reasons why someone may be in need for something.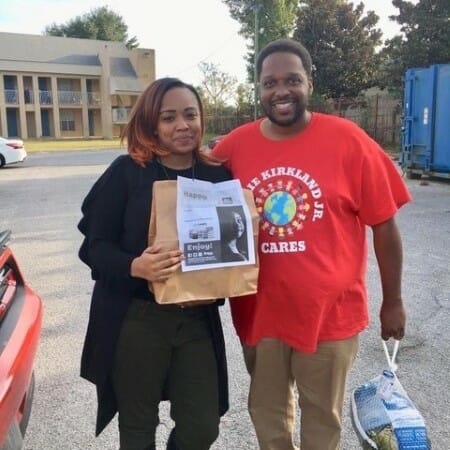 Tell us about your volunteerism. 
I founded For the Child Inc., because when I was serving as the president for the Northwest Florida Guardian Ad Litem Foundation, I had a chance to see the needs kids in the community have. We  had so many calls about kids that we couldn't see, because they weren't a part of the program. They weren't in the court system. I decided to design a program that would fit the needs of these kids. It's similar to Ad Litem, but you don't have to be a in the court system. One of the main goals is to keep them from becoming a part of it. Not only do we support those kids, but we support their parents, grandparents, or whoever their guardian is at the time as well. I  believe if we invest in our children now—metal health, education, foundation—it will be way cheaper than waiting until later on down the line when they're older and on the street or in the food line. 
I also help Ms. Jacqueline Knight, Vice President of For the Child Inc., provide meals for seniors around the holidays each year. Sometimes their kids are incarcerated and they're caring for the grandkids, or they have kids that are sick. I volunteer my dump trucks during hurricane and flood season and we go across state lines with water and supplies. Additionally, I volunteer on the Escambia County School Sales Tax Committee and the Escambia County Board of Adjustment.  I work with many organizations around town. 
What's been the most rewarding part of your work? 
My wife founded DCS Outreach Ministries about 17 years ago, before we were married. The most rewarding thing is having a wife that does the same thing as I do. That's how I met her. I also appreciate having a community that loves me back, that sees and appreciates me. I love being in a community that really cares. I've worked hard to gain the trust of the people of this community, and they support everything that I set out to do. Also, it's very rewarding when you can sit back and say you had a part of making a difference in someone's life.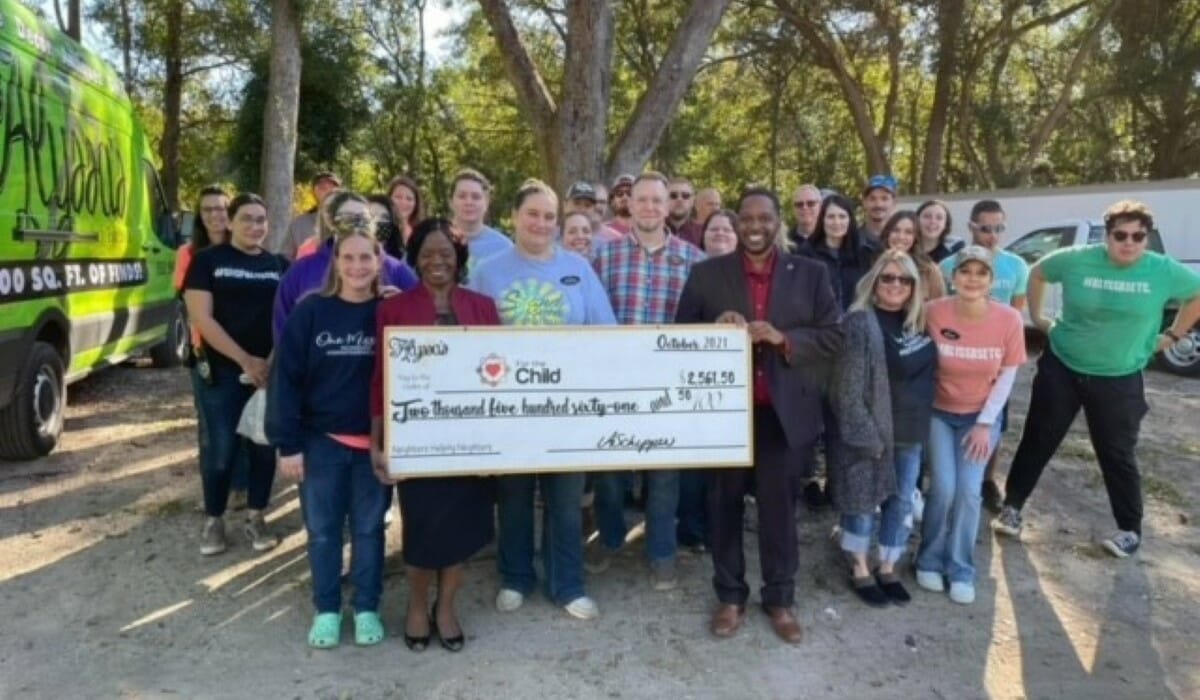 What have you learned through your experiences as a volunteer? 
If you get out there to volunteer and you do it from the bottom of your heart, you learn to be more patient and kinder. You learn that you can be a light on difficult situations people are in. You can bring hope for tomorrow. You can be that person they need to lean on. And you can be used as a vessel each and every day if you allow yourself to be available and give freely.  
Are there any future partnerships, programs or events that you are excited about?
Every day, there is a need for the kids. I just look forward to waking up every morning and being able to financially and physically provide everything that we have been providing for these kids. The need is greater each day. 
What do you want people to learn from your story?
I made it; I'm a successful man. And I know that people are out there struggling or may need help when they're down and out. I know that they can make it as well. And I know that when they make it, they'll be a blessing to someone. They can share their story the same way I have. I want people to see themselves in me and be inspired to do even more. I want them to see my best. To see the best in me and be inspired to do their best. 
Do you want to make a difference in your community like Willie? Find local volunteer opportunities. 
Share this post