High School Sophomore Advocates for Financial Education and the Wellbeing of Children
Meet Daily Point of Light Award honoree Mischa Mallbris. Read her story and nominate an outstanding volunteer or family as a Daily Point of Light.
Mischa Mallbris, 15, and her family immigrated from Sweden when she was six years old and soon found a home in Indianapolis. Mischa and her sister, 13-year-old Matisa, have not only started a new life in the last few years, but in 2019, they started a nonprofit. Persevering though the pandemic and travel restrictions that prevented her from seeing extended family back home, Mischa created a financial literacy program geared toward kids ages 6 to 18. It comes with teacher guides, worksheets, explanatory sheets and certificates of completion.  
Her work has impacted thousands, and she's spoken at more than 10 events and more than 500 people. Today, she's eyeing new areas to expand her impact. 
What inspires you to volunteer? 
I've been blessed to have resources like an education and access to health care. I feel it's my duty to help people who don't have those. In order to truly be a caring human being, you have to take care of and support the rights of other people, especially since a lot of people don't have the resources that they need.  
Describe your volunteer role with Clear the Path.
Clear the Path focuses on the rights of children. Currently, our biggest program is for financial literacy. It teaches students entrepreneurship and personal finance. We wrote an original curriculum to address their lack of knowledge in this area.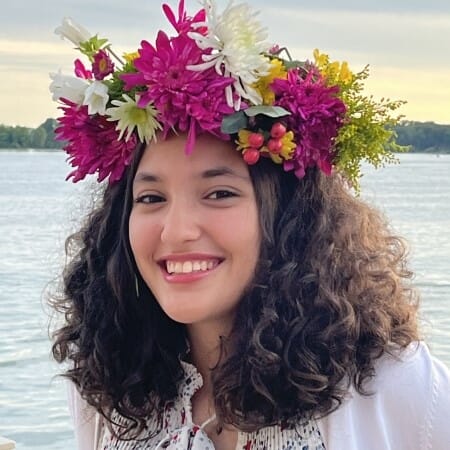 We believe a complex problem needs a comprehensive solution, so our project is separated into two main parts: outreach and education. To educate, we work on writing a curriculum and lesson plans that different schools and students can use. And as part of our outreach, we raise awareness of the importance of financial literacy and investing in educating young people on the subject. 
Other than addressing financial literacy, what do you do?
Recently, we partnered with an organization called Roadtrip Nation. They made a nationally broadcast documentary series, and we helped interview local business leaders about how a child would go about finding a career path and what resources are available, nationally and locally. Oftentimes, students in Indiana feel that because it's not a very big state, there aren't many opportunities for them. It's important we show Native Hoosiers that's not true. The series is available to almost 14 million students! We've really been able to propel our organization through partnerships.  
You've spoken with politicians, Olympians, and CEOs and addressed crowds at events. Are you naturally a fearless public speaker, or are there things that have helped you acquire that skill?
I've always been naturally outgoing, but public speaking is a skill I had to learn; it didn't come naturally to me. If I were to offer any advice, it would be to give yourself a little slack. You're not going to be perfect the first time you try. It takes hard work to learn something new. Be patient with yourself.  
What's been the most rewarding part of your work? 
For me, all of it. Just being be able to help others is rewarding. There's a lot of fear when it comes to learning to be a young adult, especially when it comes to finances. When kids my age are starting to get their first job and their first credit card or debit card–and maybe a car–there's a lot of anxiety. It's really rewarding to be able to ease some of those financial fears that come with growing up.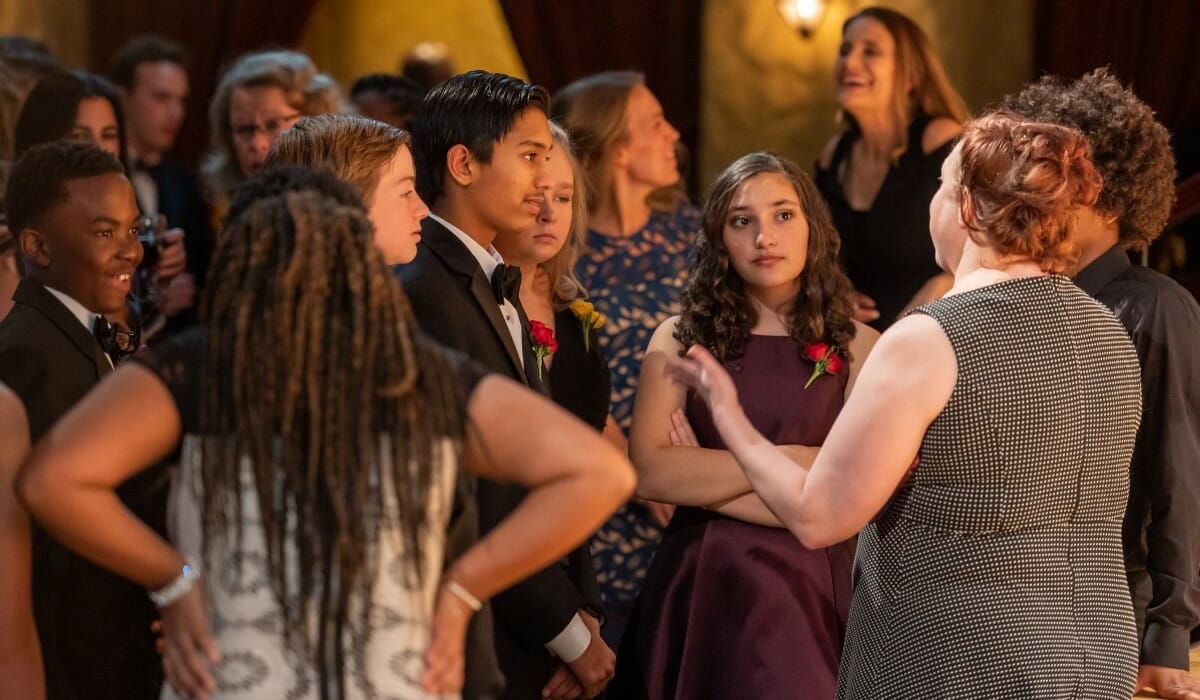 What was your relationship to finances growing up? Is it something that you talked about a lot as a family, or did you notice it was knowledge kids were missing?
It was a combination of both. In school, there are a lot of jokes like, "Why does school not teach us how to do our taxes?" They joke, but it's a serious problem when students don't have the knowledge that they need. When they go out on their own, they feel overwhelmed without the financial skills vital to independent living. 
My parents always talk to us about the importance of financial skills and knowledge. They've taught us a lot of practical skills, but it was easy to recognize that there was a real need for these skills amongst my peers. Not only did they need these skills, but they wanted to learn them. They just didn't know how. 
What have you learned through your experiences as a volunteer? 
When I started the organization, I didn't have a lot of knowledge about how to run it, so it really has been learning through experience. You can't be afraid to take a risk. I've learned that, usually, when it comes to solving a problem, it's a lot easier than what somebody thinks it will be. So, take a shot and do it. You can't back down. 
Are there any future partnerships, programs or events that you are excited about?
I've been really wanting to expand our projects to go beyond financial literacy to focus on the general wellbeing of children and teens, such as health and general education. I'd also like to translate our financial literacy curriculum into other languages so that it will be accessible to non-English speakers. I really enjoy that my sister and I get to do this together, and right now, it's just us, but I'm looking to build a more robust team.  
What are some of your personal goals and plans for the future?
I'm thinking about studying medicine in order to pursue a career in pharmacy. The pandemic really showed us how much pharma can improve the lives of the population, especially through the creation of life-saving medicine. 
Do you want to make a difference in your community like Mischa? Find local volunteer opportunities. 
Share this post