Making Financial Literacy Accessible to People of All Ages
Meet Daily Point of Light Award honoree Jonathan Compton. Read his story and nominate an outstanding volunteer or family as a Daily Point of Light.  
Growing up in a low to moderate-income household and watching his parents struggle, Jonathan Compton, a Bank of America employee based in Savannah, Georgia, knew he wanted to dedicate his extensive volunteer time to preventing other households from experiencing the same.  
Since the inception of Bank of America's premier skills-based volunteer program, Better Money Habits® Volunteer Champions, Jonathan stepped up as a lead volunteer champion to deliver financial education to nonprofits. These efforts have included working with nonprofits like Park Place Outreach, a transitional living facility for young adults, and Step Up Savannah, which focuses on enhancing workforce opportunities for communities impacted by poverty.  
Being able to help young adults budget and save, and teaching financial planning tools to help families improve their economic mobility, have been the most rewarding facets of Jonathan's volunteer journey. Read more about Jonathan's experience and how he ensures fellow employee volunteers can also become volunteer champions in order to continue to broaden the impact and reach. 
Describe your volunteer role.
My job is to partner with our market executive, who partners with our local president of the community. These two roles help drive volunteerism in the community. And I partner with the market executive to plan and deliver Better Money Habits® presentations throughout the community. So when a need arises, I help facilitate those financial literacy sessions with nonprofits and other community organizations and sponsors. 
Part of my role is to drill down into what kind of program they're looking to implement, how many sessions, what type of content, etcetera. A few companies will set up recurring sessions, maybe every four weeks. Others might be one-offs – for instance, a summer camp we used to run with the Boys and Girls Clubs. Then I facilitate the sessions themselves, presenting the material, getting engagement from the audience, answering questions and getting feedback, and following up with them as well.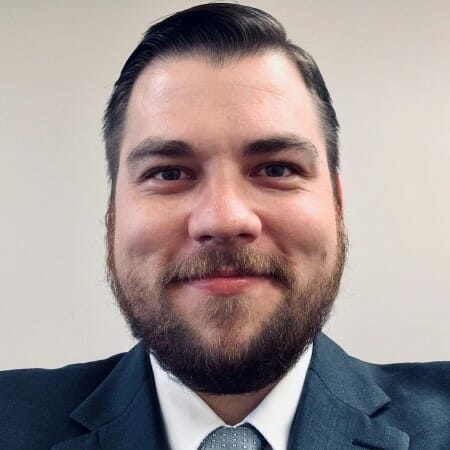 I'm also a lead champion for the Savannah market, so any employees who want to volunteer with the program, I train them in the different aspects of the presentations, give them best practices on how to present, how to become more confident about what they're presenting, and getting them up to speed. We also do train-the-trainer sessions for companies that want to implement an ongoing program and facilitate it themselves. So I help those internal trainers review the material and help them build their own program so that they can run it themselves. 
Why is financial literacy so important for nonprofits?
Fundamentally, there's a gap between what is taught in schools from a budgeting or savings standpoint, to when you become an adult and get thrown into the mix yourself. A lot of nonprofits recognize this gap and have identified the need to understand financial basics.  
That starts with getting resources covering the financial basics – basics like what checking and savings accounts are, how to balance debt with credit, saving for large purchases… even down to how to understand your paycheck. The difference between gross and net, what are the taxes being taken out? A lot of nonprofits see the value in these foundational skills. 
What inspires you to volunteer?
Growing up, we didn't have a huge financial background, there wasn't a lot of talk about savings, budgeting, how to balance a checkbook, the differences between account types, how to structure your debt. During school, I had one class on it, then I watched my younger brothers go through school after me, and they had already taken that one class out of the curriculum.  
When I got into my adult life and identified my own struggles with financial literacy, I really made it my mission. When I got involved with Bank of America seven years ago, I was learning about basic banking and how to use that knowledge, not only in my life but also to educate others. From there, the company rolled out Better Money Habits®, and I got involved from the start. Being able to see the impact I have on others, when they walk away with that "wow" factor, then also take that back to my own life, my own family… that's what drives me forward. 
What are some of the things people learn in your financial literacy classes?
We have two sections of the curriculum: the economic mobility basics and then next steps. First, we take you back to the basics of banking and managing finances, including structures of banking itself, different types of accounts offered through multiple institutions, broad foundational basics. Do you have emergency savings? Do you have a budget?  
And then a lot of people want to talk about credit, which is a balancing act because credit is always changing. What applied three or four years ago doesn't anymore. The scoring metrics are different. So helping people understand what's impacting their credit. We talk debt structure. We explore different methods they can use to pay down debt, because each person has their unique situation and what applies to them could be different.  
Of course, we offer one-offs with anyone who has further questions or needs. This program touches multiple generations, from college students to seniors. Everyone is in a unique financial situation, so we discuss best paths forward based on circumstances. 
Can you share a rewarding moment from your work?
Early on in my Better Money Habits® work, we partnered with Park Place Outreach, which helps unhoused or underserved teens move forward in their lives, give them structure and teach them foundational skills. They launched a transitional living program when they identified a need for those aging out of the program and moving into adulthood and society. So they offered financial literacy education to these 25- and 26-year-olds as part of that communal living. 
Since then, we've had tons of follow-ups with them, ongoing conferences, budget management and more. And being able to see one of the young adults make their first large purchase based on their budget, it was awesome to see and continue to get updates from that organization years later. 
Are there any future partnerships, programs or events that you are excited about?
We have a major upcoming partnership with local community college, Savannah Tech, which we're hoping could be a continued partnership going forward. They reached out to our market executive with an identified need for both students and faculty to receive financial literacy education. 
So we'll be imparting this education to younger and middle-aged adults, and they're planning to build upon the curriculum, offering multiple sessions rather than just one class. We're still working out the kinks, but we've got the virtual curriculum set, and we'll be starting that at the end of September through the beginning of November.  
How can people learn more and get involved? 
Regardless of what institution you bank with, I would just encourage anyone struggling with financial literacy or interested in teaching it to check out our Better Money Habits® website. It's free and available to anyone who needs some help with these things. There are tons of resources. There are workshops and toolkits.  
I'd also encourage anyone out there looking to volunteer to continue to do so. I'm telling you that volunteerism as a whole is life-changing, so don't be afraid to take the next step. 
Do you want to make a difference in your community like Jonathan? Find local volunteer opportunities.  
Share this post