High School STEM Superstar Engages Younger Children in STEM Education and Tech
Shyla Summers is a STEM champion, and is on a mission to introduce younger children in her community – particularly ones that think they might not be smart enough – to engineering and computer science.
Founding the WeDo Club in 2018, the current Los Angeles high school junior has translated her passion for robotics into a larger effort to engage young children in her community in STEM education and tech. Through the WeDo Club, creating curriculum, hosting education sessions and battling stereotypes, Shyla is introducing students to STEM so that any child, regardless of age or experience, is able to take part and feel confident in what they are learning.
By democratizing STEM education for students in her community, Shyla is today's Daily Point of Light award honoree. Points of Light spoke to Shyla to learn more about her volunteerism with the WeDo Club.
What inspires you to volunteer?
Being so involved in STEM when I was younger, I wanted to give back to the community using that skill set. When I'm volunteering, I'm watching kids who never thought they could do STEM because they weren't smart enough, realize that, 'hey I'm smart enough' to learn more. Volunteering has made me realize why introducing this kind of education and challenging our students is so important.
Describe your role with the WeDo Club.
I recruit mentors for our sessions, develop the curriculum for students and host the education sessions, volunteering up to 30 hours each month. WeDo Club is held at the La Crescenta Library in LA County, and during these sessions, we have volunteer high school mentors who are there to work with the students and help me make sure the class is engaged. I've developed all the curriculum, which is based off of my experiences being on robotics teams, and also have created a guide for the sessions and how to launch a program like WeDo, so that once I've graduated from high school, others are able to continue our program.
Describe WeDo Club Activities.
The students will build something small to start, then they go on to build robots during the next session. These sessions build their confidence so they feel good learning about engineering and computer science. We talk about teamwork a lot too.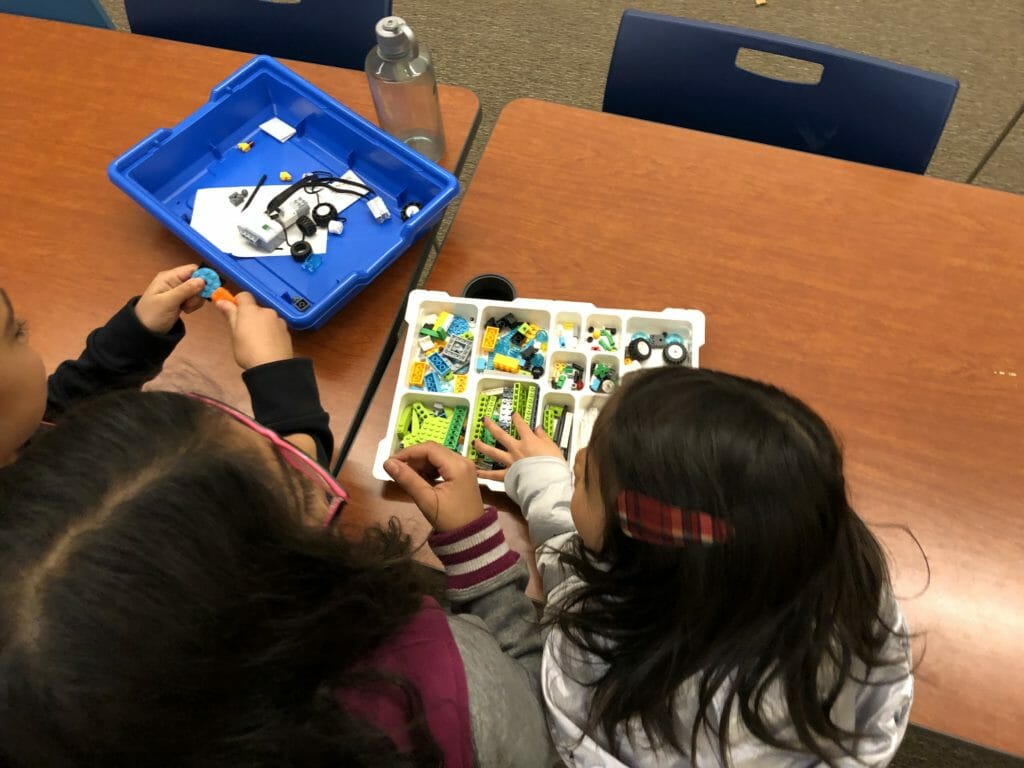 You're being recognized for being an inspiration. How does that make you feel?
(Laughs) Hearing that all my hard work has paid off, especially for the kids in our programs, and that it's being recognized, really means a lot to me. Some students who have been a part of our program have gone on to join other STEM-related programs in our community. I'm extremely happy to know I've helped to inspire some kids.
What's your life motto?
This is a motto from a middle school robotics team I was on: What does a team mean and how can I help? It's a good model to live by. You consider others when you're working in a group, and taking a look at what is needed versus what you want as an individual. The community really needed a program like this to open doors for children to educational opportunities that didn't really exist before.
What have you learned through your experiences as a volunteer?
I've learned I really love teaching, sharing knowledge with others and inspiring younger students. We're helping them to realize STEM is something they can do.
Share one personal story with me from your volunteerism.
During our second session of WeDo Club, we were about to start teaching the students about programming. There was this one kid who didn't think he could be in STEM, or do anything that involved engineering or computer science. I pushed him to be involved. By the end of that session, I heard all the kids start laughing in the room. They'd built these disco ball robots, they lit up and made different sounds. It was really cool, and this kid who didn't think he could be in engineering, his eyes lit up when he realized what he'd made. He was showing his robot to everyone. That was a really cool moment for me.
What do you want people to learn from your story?
If you see a problem in your community, pick something you're passionate about and tackle it head on. It takes perseverance and continuing to ask to get that support.
What do you do for fun?
I'm on the Robotics team! During our season, we have six weeks to build a 120-pound robot. That's where I spend most of my time during the winter. I absolutely love it.
How can readers help, or get involved?
We're planning another WeDo Club session for Fall 2019. For more information, please check the La Crescenta Library website: https://lacountylibrary.org/la-crescenta-library/.
Do you want to make a difference in your community like Shyla Summers? Click here to find local volunteer opportunities.
Share this post