High School Volunteer Gives Thousands of Kids Around the World Chance to "Strive2Thrive"
Meet Daily Point of Light Award honoree Miran Bhima. Read his story and nominate an outstanding volunteer or family as a Daily Point of Light.
Traveling internationally with his parents, Miran Bhima says he noticed educational divides that made it difficult for underprivileged students to access critical learning resources. The Charlotte, North Carolina student says when he discovered the same inequities in his own community, he knew he needed to take action.
Launching Strive2Thive Edu in 2016, the now 17-year-old is volunteering to improve educational systems and infrastructure in underserved communities through access to free educational resources and opportunities. Connecting with more than 5,000 students in more than 35 countries around the world, including the United States, Ghana and India, Miran's volunteerism is empowering communities to create a better tomorrow.
What inspires you to volunteer?
My parents and I traveled a lot when I was in middle school. While we traveled, we went to various countries and seeing divides through education hit me hard. Within my own community and even my own school, that divide is just as apparent. Kids from certain communities weren't equipped with resources they needed to excel in school as kids received in other communities. I wanted to take action through volunteerism to bridge that divide within developed and developing countries.
Explain how your volunteerism is changing the future for students.
Our academic training is designed to improve capacity for developing and underfunded schools. Our volunteer educational professionals train teachers in various communities to better equip youth and adolescents with 21st century skills like financial and digital literacy. Through volunteerism, we're offering kids extra support and other opportunities to bring them up to the level of other kids.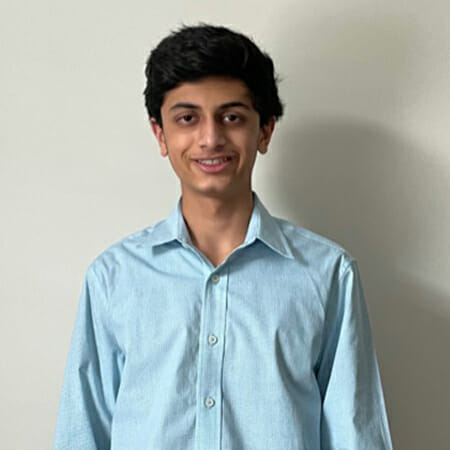 Describe your volunteerism with Strive2Thrive Edu.
As founder and president, I wear multiple different hats. We have more than 550 volunteers that work to offer tutoring, academic and technical support to students including refugees, orphans and students and adults living in underserved rural and urban areas. Sometimes I even teach our classes. We hold various events throughout the year to fundraise, which supports improvement of educational infrastructure in communities around the world. We've helped support projects including building libraries, producing educational materials and more.
Share one personal story with me from your volunteerism.
We were teaching in Ghana, and we saw increased school retention rate for youth. It was extraordinary. We saw a lot of girls start to stay in school much longer, because they had our support and were no longer being discouraged by their parents to drop out of school. Before our training, the students had never turned on a computer, let alone used email. They emailed us a thank you letter using the computer literacy skills we'd taught them. It was impactful to not only see progress on paper, but we saw it in action. Through service, we are changing their life for the better by teaching students life-long skills.
Why do you think it's important for others to give back?
When you give back, not only do you feel better yourself, but you also gain a better appreciation for community, national or global issues.
How have you continued to volunteer throughout the COVID-19 pandemic?
Before the pandemic, we had local volunteers in a lot of countries we worked in, so a lot of our activities were in-person. We switched to online activities due to the pandemic, and sponsored tablets and computers for students so they could access programs and platforms. We had to stay on top of the evolving situation in many countries we support, it was challenging.
What do you want people to learn from your story?
Service is about taking risks. Don't be afraid to think about whether you will have enough time or skills. I was hesitant in the beginning about whether I should start this organization, but I just did it. I started small and then it just got bigger.
When you're not busy with school or volunteering, what do you do for fun?
I find golfing really relaxing, and I like being outdoors. I feel like golf really combines my appreciation for the beautiful landscape and also just being with myself and relaxing. My two favorite golfers are Tiger Woods and Jason Day.
In one word, what does volunteering mean to you?
Humility.
How can readers help?
Please visit our website for more information about how you can help.
Do you want to make a difference in your community like Miran Bhima? Find local volunteer opportunities.
Share this post