Hitting the Slopes with Underserved Children, Skiier Teaches Joy of Sport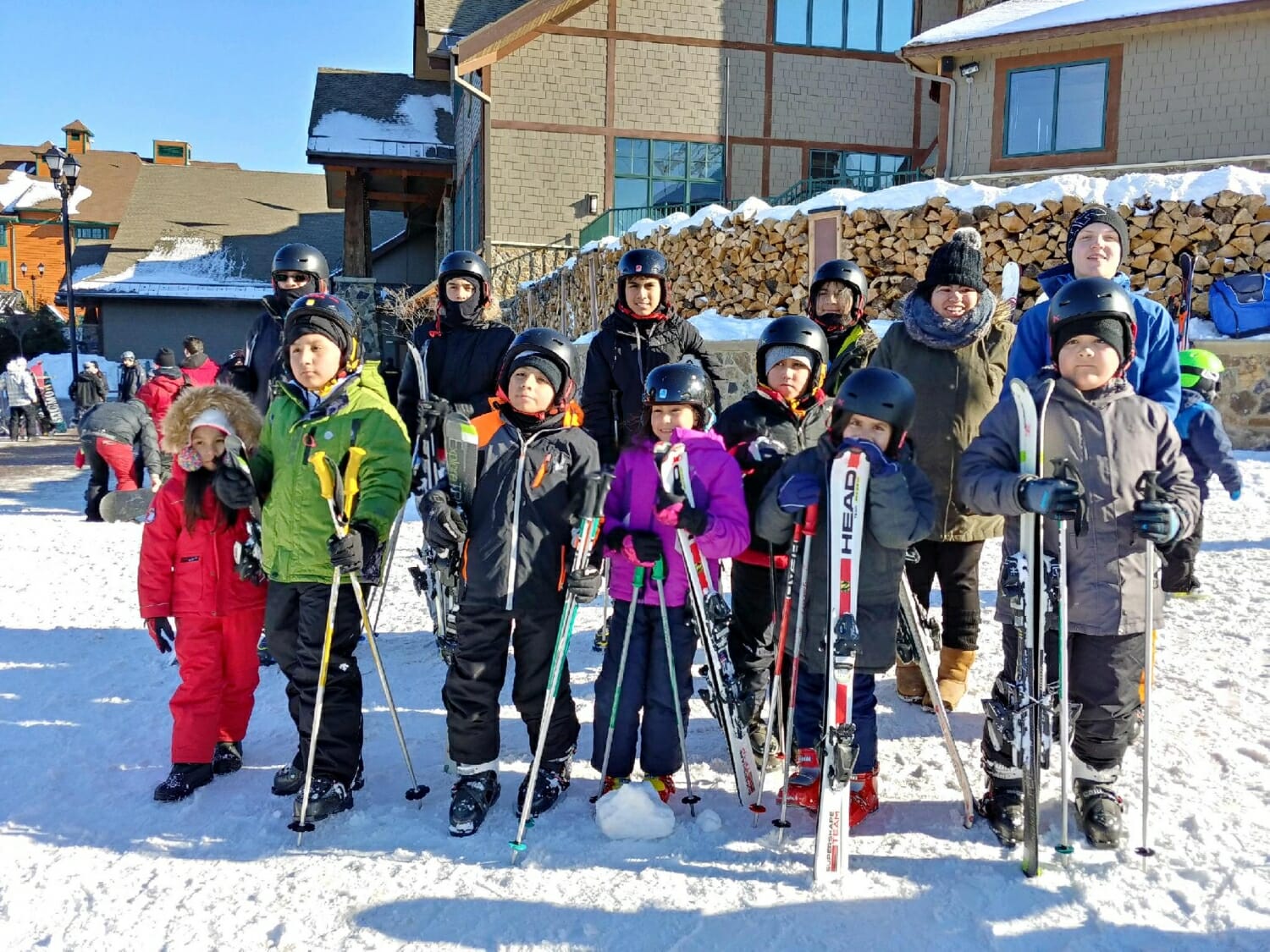 In 2015, two of Cory Gorczycki's grandparents passed away. While coping with the grief of losing two close family members, Cory turned to skiing. Hitting the ski slopes was an activity he'd always enjoyed, but one he was able to find true solace in during a difficult time.
Inspired by his grandparents' legacy of community service, the now 17-year-old Franklin Lakes, New Jersey resident started Ski4All, an organization that provides opportunities for children in need to ski. Ski4All offers these children, who may never be exposed to such a costly winter activity, the chance to try a new sport, participate in healthy exercise and enjoy the outdoors.
Giving more than 100 children across multiple states in the Northeast the opportunity to learn how to ski, Cory is making a difference in his community and is today's Daily Point of Light award honoree. Points of Light spoke to Cory to learn more about his work with Ski4All.
What inspires you to volunteer?
I'm interested in nature and the environment, and that relates to my passion for skiing. I wanted to be able to help out younger kids and spread the joy I get from being out in the environment. When you're volunteering, you have the ability to share your passion with other people, and that inspires me.
Describe your volunteer role with Ski4All.
I spend my time calling different ski mountains checking availability for our workshops and contacting organizations who will donate to us. Mountains will provide us a discounted rate, or even free lift tickets, ski rentals and more. We hold clothing drives and receive equipment donations for our program participants.
Skiing isn't a cheap sport. Did you face questions when first launching Ski4All about how you'd make it happen?
When I started this charity, it was hard to gain traction because people were a bit skeptical that Ski4All would work out. Trying to get funding was difficult; people think of skiing as a luxury sport, but I had passion for the project and knew that I could provide this experience. I was hoping I'd get a few ski days in for our participants over the season, but I didn't think it would get to this scale this quickly and I can only see it growing from here.
What's been the most rewarding part of your work?
During the first year there was a moment when I was teaching the kids how to ski, and after seeing them free ski and seeing them just beaming while sliding down the beginner slope… that pure happiness on their faces made me realize that this program was working, and I needed to do more of it. Seeing them fall down and get back up… they had so much perseverance. I was so glad I was able to bring joy to these kids' lives, and it made me want to do this for more people.
What does the future of Ski4All look like?
I want to expand with more resorts and more ski days. We can hopefully get more mountains on board with our program – we skied on six resorts across New Jersey, New York and Massachusetts last season.
Why do you think it's important for others to give back?
Personally, I think that volunteering not only helps other people, but it really helped me learn what's important in life. When I'm helping other people learn how to ski and providing them with that joy of learning something new, it's just as fun for me as skiing on my own, or even better because you know you're giving them with an opportunity they may have never had. Whether it's through skiing or volunteering in your community, it's important to give back.
What do you want people to learn from your story?
I want people to understand that anybody can start something. You may think there's a small thing you want to try or a big dream. The important thing is to try, and really put your best effort forward. You too can make a difference, you just have to put your best effort in.
Do you want to make a difference in your community like Cory Gorczycki? Visit All For Good for local volunteer opportunities.
Post written by Marlena Militana.
Share this post