Teen Gives Siblings of Critically Ill Children "Heartfelt Hugs"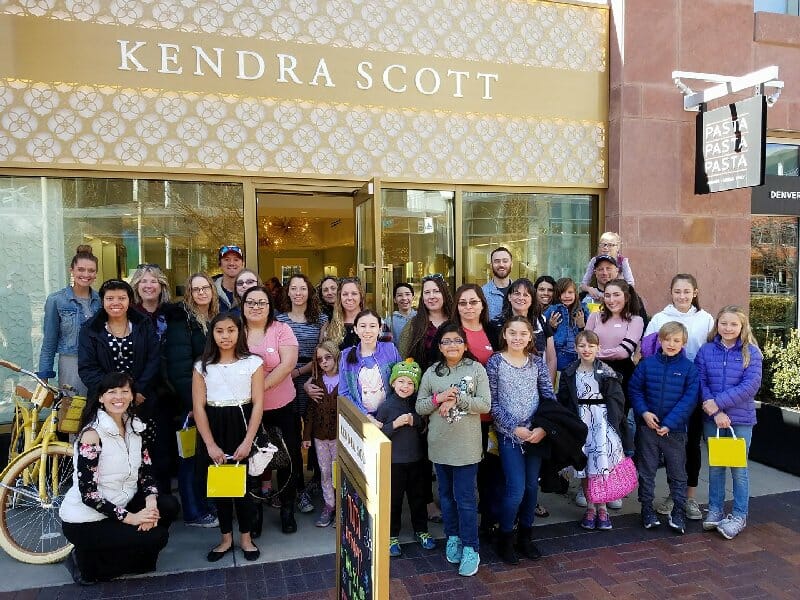 Wanting to provide support for others like her, Madelene launched Heartfelt Hugs by Madelene Cares in 2014, an organization committed to helping siblings of children suffering from critical illnesses. By hosting fun events and activities for children whose lives are significantly impacted by critical illness in the family, Heartfelt Hugs has grown to about 125 participants aged 8-16, and offers children the opportunity to develop friendships with other siblings facing similar situations.
Today, her brother's cancer is in remission and the two support each other as Madelene continues to advocate for siblings just like her. The now 16-year-old is making a difference in her community by reminding healthy siblings that they are special and important, and is today's Daily Point of Light award honoree. Points of Light spoke to Madelene to learn more about her work with Heartfelt Hugs.
What inspires you to volunteer?
I love being involved in the community because I meet so many amazing people. It also makes me feel accomplished that I've started this organization and we are able to help people.
What's your personal motto?
If you want something to change, you have to do it yourself.
What's been the most rewarding part of your work?
I've seen situations that are way worse than mine. We have had some families who have come to our events, and throughout their time with Heartfelt Hugs, their sibling has passed away. One of my best friends has experienced that loss. Experiencing that personal loss has taught me that there are bigger problems in life than the small things we deal with each day. It's taught me to be really appreciative for the people I have in my life.
What have you learned through your experiences as a volunteer?
In general, running my organization has given me an appreciation for volunteers. Heartfelt Hugs has also taught me a lot about motivation, determination and respect. I happened to learn some of these qualities sooner than most of my friends because of what my family went through and how I've grown through Heartfelt Hugs.
If a reader knows a family that has a sick child, what should they say to the sibling?
I would have liked someone to say, "I know what you're going through and I know I can't fully understand, but if you ever need anything or need anyone, I'd love to be there for your family." Or if it's someone in the same situation, just offer to talk. If someone had asked me to talk, that would have changed everything for me. The sibling needs a shoulder to lean on. It's totally fine to ask about the sick child, but make sure you ask the sibling how they're doing too.
Why do you think it's important for others to give back?
When everyone gives, that's what makes a community. You get things from giving, and people help you if you help them. If you find yourself in a hard situation like my family did, you will never be alone through that network of giving.
What's the future of Heartfelt Hugs?
Our next sibling event is in August, we're holding our annual summer party. For people who are interested in volunteering or would like to donate, please visit our website for more information: https://heartfelthugs2015.weebly.com/ or email us at [email protected].
Do you want to make a difference in your community like Madelene Kleinhans? Visit All For Good for local volunteer opportunities.
Post written by Marlena Militana.
Share this post