Volunteering is a Family Operation with "Small Acts Big Change"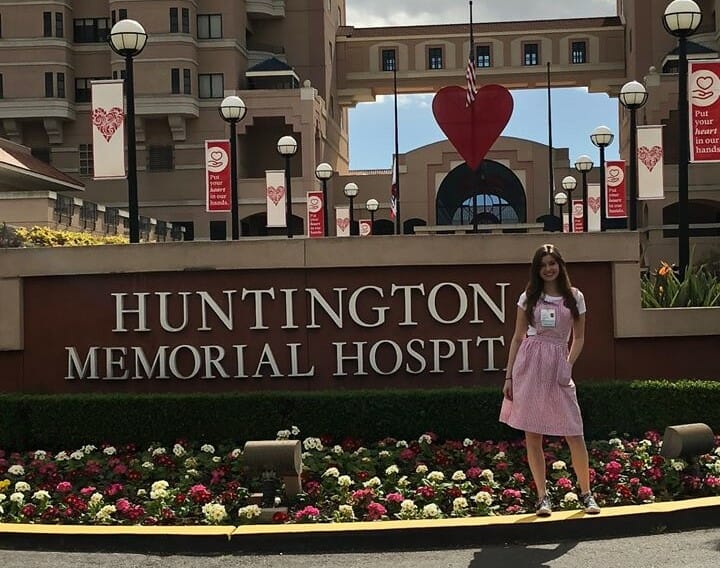 According to Lauren Dundee, volunteering is a family business. When the then 12-year-old Los Angeles resident decided with her 7-year-old sister that there was a vacuum regarding opportunities for children to give back to their community, they created a change with Small Acts Big Change (SABC).
SABC's mission of inspiring students to make a positive impact in the world through kindness and service has resulted in community outreach projects and partnerships helping children, animals, the environment and others in need throughout the greater Los Angeles area. Since 2012, SABC has helped thousands of people through clothing, resource and food donations and has created change within the community.
The now 18-year-old, who is heading off to Harvard University in the fall, is making a difference in her community by serving as an inspiration to others, and is today's Daily Point of Light award honoree. Points of Light spoke to Lauren to learn more about her work with SABC.
What inspires you to volunteer?
I grew up in a house where volunteering and helping others was just something you did. Each person in my family has a cause they're really passionate about. I've focused on helping bullied children. Volunteering at a hospital for children and making connections with the patients there is what has inspired me.
Describe your volunteer role with Small Acts Big Change.
I do a lot of our writing and I am the head of all of the organizations within SABC that have to do with people (i.e. serving the homeless population, others in-need, foster children). My sister manages volunteer support for animals within SABC.
How can people pass on small acts of kindness?
My grandfather recently passed away and we didn't know what to do with all of his clothes. We donated his clothes to homeless people as a part of our comfort kits. People can start small just by donating things they can't use or need.
Tell me about your "Suitcases for Smiles"
Suitcases for Smiles is a program designed for the Huntington Hospital in Pasadena, California that provides resources for children in the Shriners program. The children are sometimes alone and far from home when they are being treated. I assemble backpacks full of comfort items to help them while they're hospitalized. We also distribute these suitcases to foster children to make their transition into foster care a little bit easier.
What does it feel like to help a child who is in need?
It can be as simple as a smile from the child, but we oftentimes follow their stories. There have been homeless people I've helped and we keep in touch. It feels good to know that now they're in a home and on their feet again. We have gotten a lot of tears from people we've helped, which has made me tear up!
What's your personal motto?
Be the change you want to see in the world.
What's been the most rewarding part of your work?
At Huntington Hospital we met a child in the Shriners program who came to the hospital from Mexico, and she'd lived through difficult conditions at home. Her home had no floors, she was living in the dirt. She had a heart problem and was very sick. I was able to give her donations I'd picked out in person, one of those items was a Barbie. She'd never seen a Barbie doll before. When I told her she got to keep the doll, it was the most amazing reaction I'd ever seen. A reaction like that from a child in need puts everything in perspective.
SABC encourages acts of kindness and service across the community. Give me some stats:
I started my charity on January 5th, 2012. Since then:
We have provided 1090 people with a complete outfit of clothing.
We have given 1051 children in need a complete set of school supplies.
We have fed 1703 people a full meal.
We have fostered or rescued 142 animals.
We have planted 1632 trees.
Currently we are putting together the 24th "Suitcase of Smiles" since delivering the first one on October 26th, 2017.
What have you learned through your experiences as a volunteer?
That kids can change the world. People would say that it was "cute" for a 12-year-old to start a charity, but you can make a big impact no matter your age. I think we've made a big impact. It's been cool to see SABC grow and meet the people we're helping.
Why do you think it's important for others to give back?
Service is the only way for the world to become a better place. It just starts with one person, and eventually becomes a ripple event. You need everyone working together to really make a change.
Do you want to make a difference in your community like Lauren Dundee? Visit All For Good for local volunteer opportunities.
Post written by Marlena Militana.
Share this post