"Hood Santa" helps disadvantaged children turn their lives around by rewarding straight A's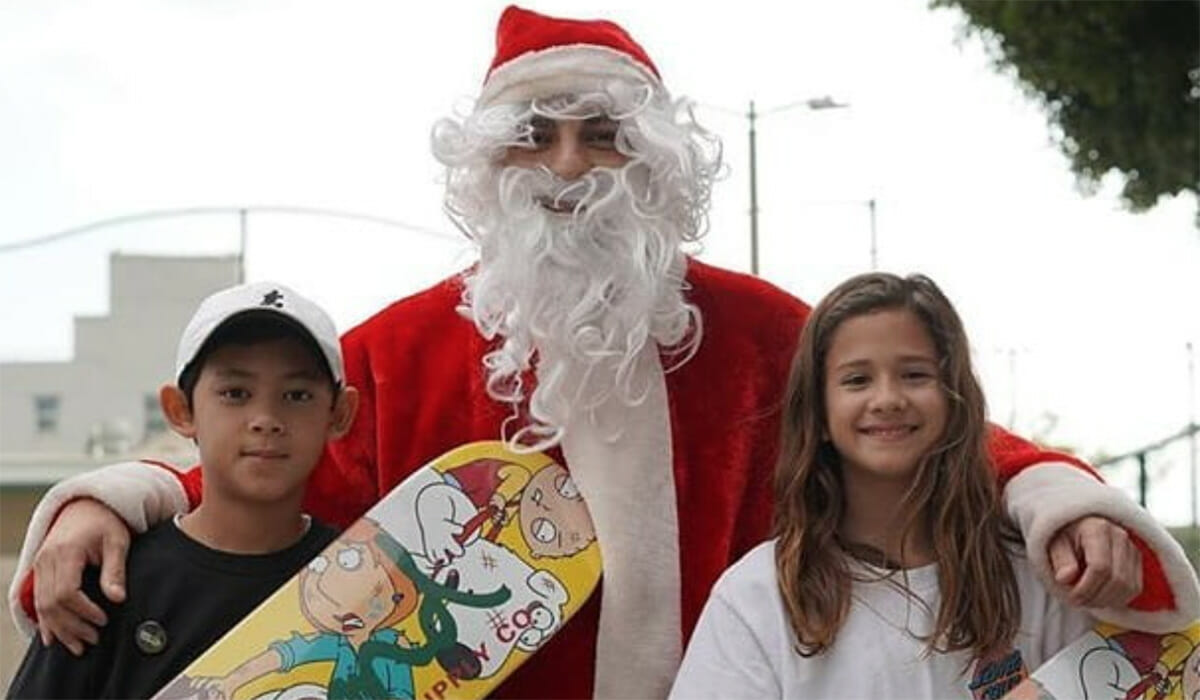 Meet Daily Point of Light Award honoree Tito Rodriguez. Read his story and nominate an outstanding volunteer or family as a Daily Point of Light.
There's nothing quite like the thrill of ripping open gifts labeled "From Santa" on Christmas morning. But for many kids from low-income families, those gifts from Santa never come.
That's why for the past 10 years, Tito Rodriguez has put it on himself to be their own "Hood Santa," providing thousands of children and families in Long Beach and the Los Angeles area with gifts, clothing and food through his nonprofit Local Hearts Foundation.
The struggle that these disadvantaged families face is one that Tito knows all too well. Growing up, Christmastime was anything but merry for his family. When he was just a six-year-old boy, Tito's father committed suicide on Christmas Eve, leaving his mother to raise five children on the little money she made as a street vendor.
"My mom had to choose, 'Do I buy a turkey or do I pay the light bill? Do I buy a turkey or do I pay the gas bill?' And of course, she had to pay the bills so we just ate what we ate," Tito recalled.
Having his own bicycle was even more out of the question, he said, remembering the times he would go to a friend's house to ride their bike.
"They're wonderful memories now that I'm an adult, but when you're a kid, they suck. You wish you had a bike or a couple of toys. We didn't have the video games and all the other stuff that my neighbors had," Tito said.
Growing up in such difficult circumstances led Tito to make some bad choices, ultimately landing him in juvenile hall. But what was more difficult than the jail time or punishment he received was the moment he saw his mother's face while he was being sentenced, he said.
"I saw my mom cry," Tito told the Long Beach Post. "I never went back to jail and I changed my life completely from that day forward."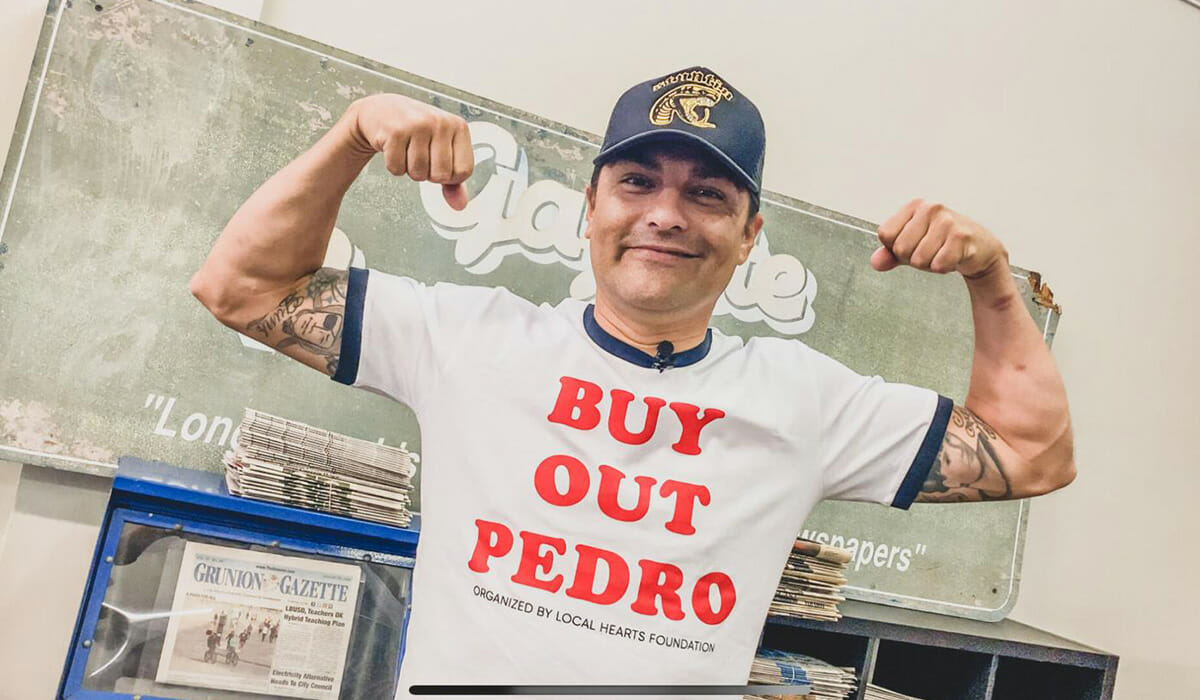 Believing that education is the way to keep kids from following his mistakes, Tito, who became a successful music producer, started rewarding kids with straight As from low-income families with bikes, skateboards, shoes and more. Dressed in a Santa costume, he handed out presents from the trunk of his car, so naturally the kids started calling him "Hood Santa."
"It goes to show that there's always somebody watching and that hard work doesn't go unnoticed," Tito said, adding that the gifts have motivated other kids in the families and community to get good grades as well.
As the name "Hood Santa" and word of his generous deeds spread around town, companies such as Diamond Supply Co., a California-based skateboard and clothing line, started backing him with their support, allowing Tito to provide even more gifts to deserving children and their families.
"We have kids that are now in college and we've been taking care of them for 8,9 years. Now they reach out to me and say, 'Hood Santa, if it wasn't for you, we wouldn't have had a Christmas. How can I buy toys and give kids a toy in my neighborhood?" Tito said.
In 2017, Tito made his volunteer work official by creating the Local Hearts Foundation with cofounder HJ Chong and additional financial support from Diamond Supply Co. founder Nick Diamond.
Now in his 10th year, Tito and his organization are helping more people than ever, most recently providing 1,000 turkeys to families in need for Thanksgiving. This Christmas Eve, Tito and other volunteers will be giving out thousands of toys to children at MacArthur Park in Long Beach.
And Local Hearts Foundation is rewarding adults for their hard work too, whether it's surprising a 66-year-old street vendor with a brand new ice cream cart after his had been stolen or providing a single father named Jesse Alcala with a check so he can pay rent and keep himself and his five daughters from being evicted last December.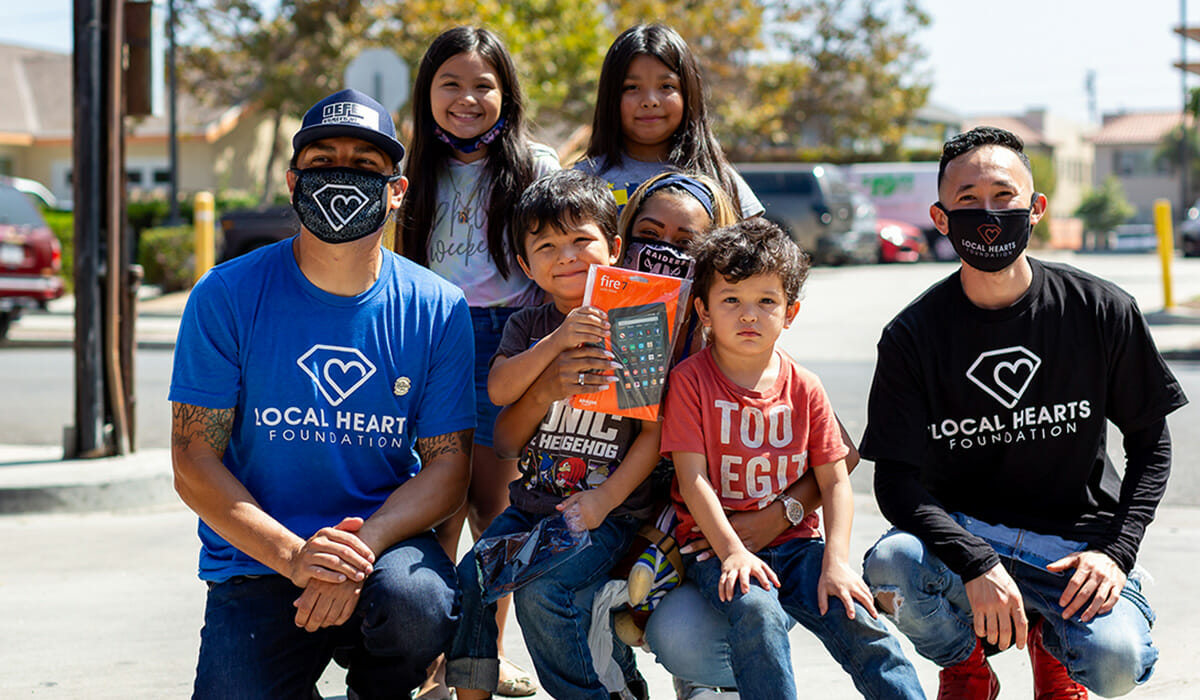 "I had a lot of personal things going on at the time. I really needed a boost to help me get on my feet again," Jesse said. "So when Tito gave me that check, I was astonished. I was stuck in awe. It meant the world to me."
Since then, Jesse said things have been going much better for him and his family. He even gives back in his own way by volunteering at Local Hearts Foundation's events.
"Back in the days, Long Beach was not a good place to walk around, but Tito has brought so many people together and he changed the community," he added.
Tito said he hopes his life can teach people that if he can do it, anyone can do it.
"They might say, 'Tito's from the hood, he's been in jail,' but that doesn't mean I have to stay that way," Tito said. "Now I'm able to do something good in my community."
Do you want to make a difference in your community like Tito? Find local volunteer opportunities.
Share this post