Hospice Volunteer Lends Strength and Support to Terminally Ill Individuals and Their Families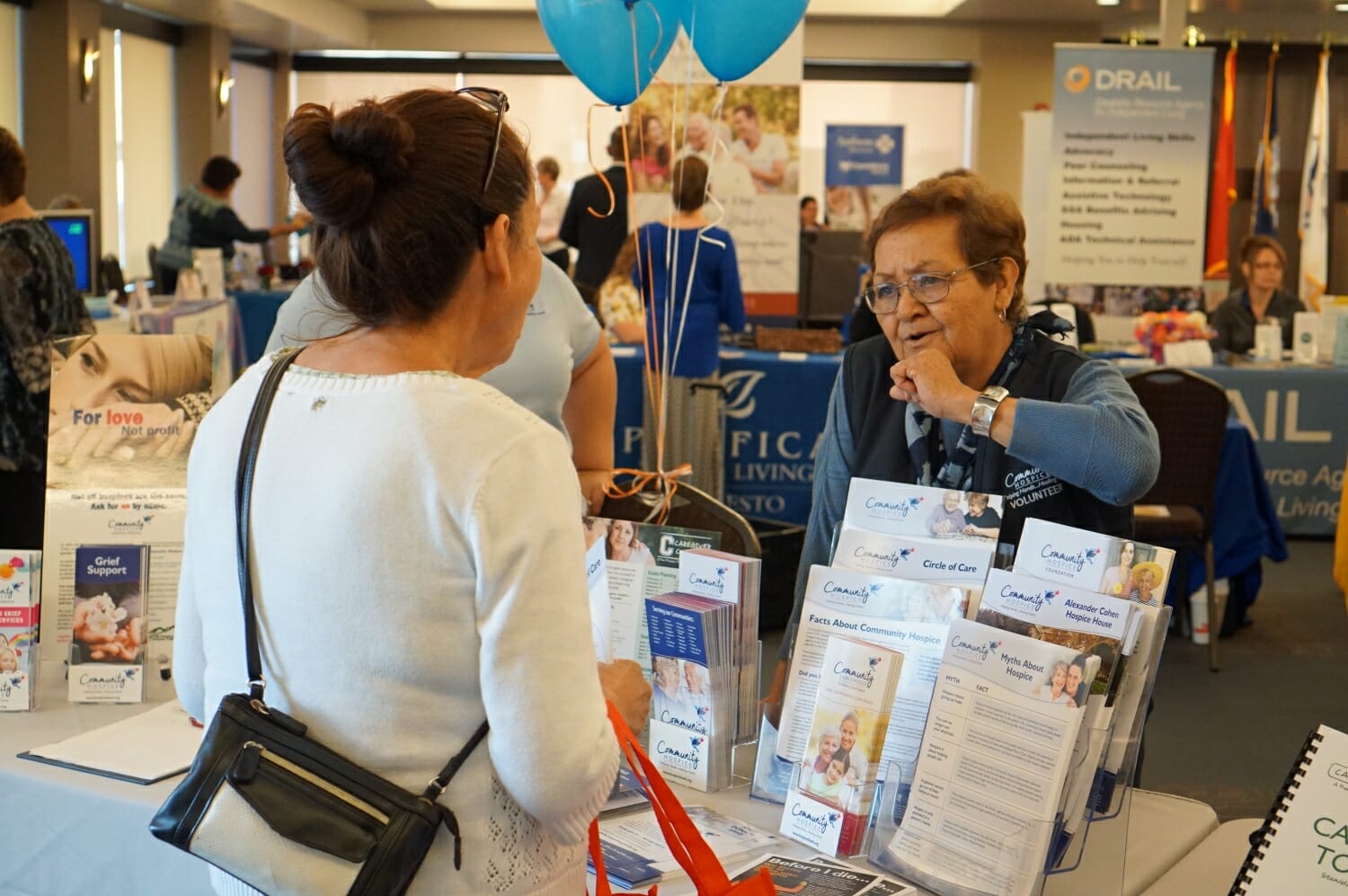 Inez Lewis is a fount of compassion and support for individuals and families during one of the most difficult times of their lives, as they embark on their end-of-life journeys. Having taken this journey with her own husband, Inez knows just how challenging it can be, and she is committed to helping others navigate it.
A Community Hospice volunteer for 11 years, Inez visits patients in end-of-life care at the Alexander Cohen Hospice House, as well as pediatric patients and patients in their homes or other nursing facilities. She is also a passionate educator, traveling to numerous community events to meet with and educate community members.
Inez forms a personal connection with each individual she visits, working tirelessly to support them and to bring a sliver of joy to their end-of-life journeys. She is making a difference in her community, and is today's Daily Point of Light award honoree. Points of Light spoke with Inez to learn more about her work with Community Hospice.
What inspired you to give back?
Community Hospice was so good with my husband, even though he was not on services very long. I wanted to give back.
What is the most important lesson you've learned through your experience as a volunteer?
I've learned so many things. That each family accepts and experiences death a little different, but that's okay. It's okay to grieve and experience death in your own way.
How can people learn more about Community Hospice or help?
We have a website. They can learn more about Community Hospice there.
Why do you think it's important for other people to volunteer?
So many people need support and need someone to spend time talking to them and to encourage them to accept their feelings and know that it's ok to feel how they feel. I feel that I have met so many people that I would never have met if I had not been volunteering with Community Hospice, so many families and patients, and knowing that I have done something to help them, makes me feel good inside.
Do you want to make a difference in your community like Inez Lewis? Visit All For Good for local volunteer opportunities.
Share this post