Houston-Based Teen Harnesses the "Endless Possibilities of Music" to Benefit People of All Ages
Meet Daily Point of Light Award honoree Sandhya Mahesh. Read her story, and nominate an outstanding volunteer or family as a Daily Point of Light.  
Chords for a Cause is an organization with a mission to provide musical opportunities to youth while raising money for children who have been historically underserved across the world. Over the past five years, Sandhya Mahesh raised nearly $29,000 by organizing charity concerts for organizations such as SkateTherapy, a therapeutic ice skating program for children with disabilities, CRY America, a non-governmental organization that works to give children in India access to education and Save The Children, a humanitarian aid organization that serves displaced children.  
Over the span of two years, Sandhya brought together over 180 musicians from across the country to play nearly 240 virtual and live concerts, including, most recently, a concert fundraiser called, "Sounds of Ukraine" that raised nearly $5,000 for Ukraine relief. Read more about how this 17-year-old girl is using music to contribute to the causes she cares about. 
Describe your volunteer role with Chords for a Cause.
I'm the co-founder of my nonprofit organization, Chords for a Cause, created about five years ago. Initially, we started doing concerts to raise money for nonprofits, but now we've grown a lot and raised almost $29,000 for philanthropies across the world. We primarily do recitals at nursing homes at hospitals, and now we're even teaching music to youth students with disabilities.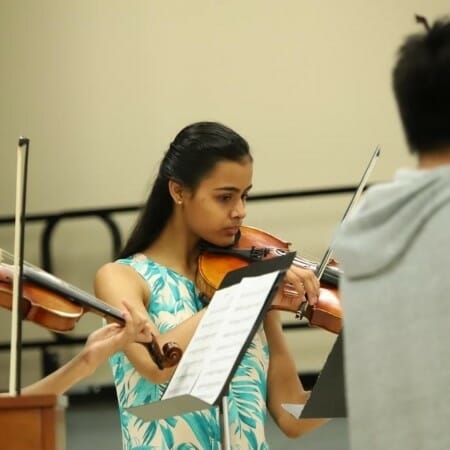 Our format is to partner with nonprofits and then work with them to bring our volunteers to them. We have around 220 volunteers. I also communicate with representatives at 35+ hospitals nationwide to coordinate regular recitals for patients to combat loneliness and depression, which I perform in and organize setlists and performers for.  
We have open calls for volunteer opportunities, and we now run a loose network of volunteers from around the U.S. I'm based in Houston, we have a lot of volunteers in Phoneix, and we even have Boston and New York.  
We've played music for nearly 1,000 patients! I've built an active leadership team for the organization and grown our member count to 220+ volunteers from 16+ countries. I also assist in running an active blog exploring the applications of music in science, public policy and more. Our ultimate goal is to use music for social change and betterment. 
How did things go during the COVID-19 lockdown?
At that point, we'd already been playing concerts at hospitals and healthcare facilities. Since those were some of the hardest-hit organizations, we knew how important it was to provide opportunities for music, so we continued to deliver our concerts to these establishments via Zoom throughout the pandemic. 
Which instruments do you play?
I've played piano since I was 4 or 5 and viola since I was 11.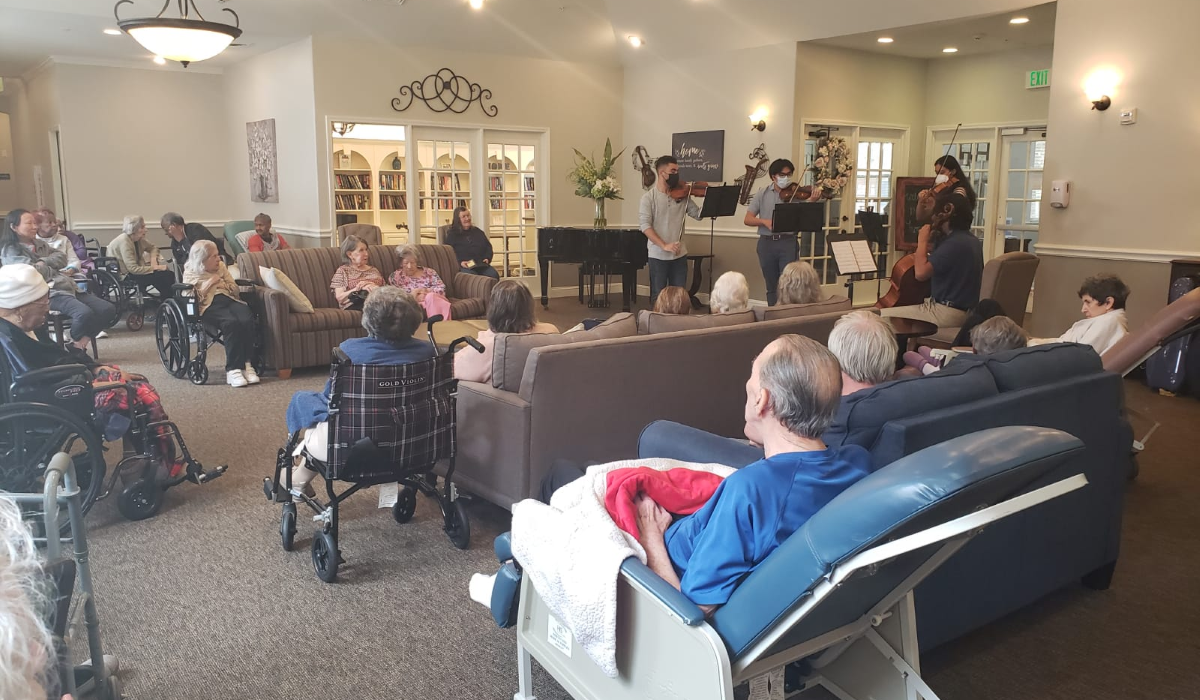 What's been the most rewarding part of your volunteer work?
As a musician, I really love to teach the youth music lessons. There's something so special about a young person with no background in music walking out the door knowing how to play "Hot Cross Buns." 
Any advice for people who want to get involved with a cause they care about?  
One thing that's really helped me is having a community of people who want to do it with me. It can be intimidating sometimes to go it alone, especially if you're founding a group or organization. Remember that there's strength in numbers… you can do so much more with people than you can alone. 
Do you want to make a difference in your community like Sandhya? Find local volunteer opportunities.  
Share this post